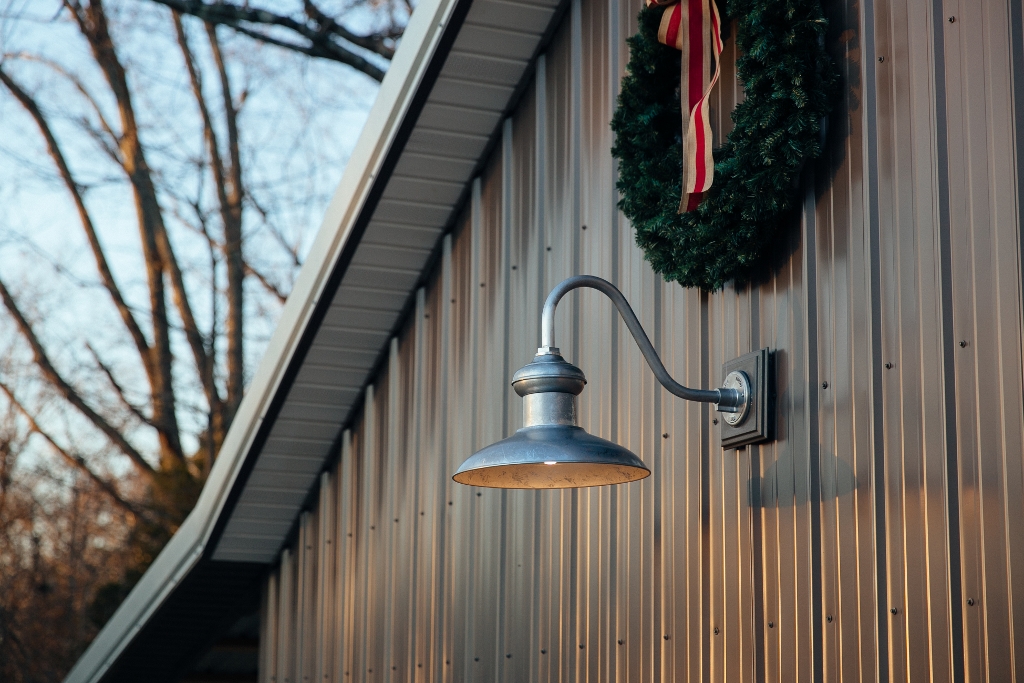 Holly Jolly Holiday Décor Inspired by Instagram
The holiday week is upon us! Are you ready?! Now it's time to sit back and relax. We've enjoyed watching everyone's holiday décor take shape as photos from all parts of the country fill our Instagram feed.
We're sharing some of our favorite spaces today to get you in the spirit and offer some inspiration if you've waited until the last minute!
John's garage in Illinois sets the mood right from the curb with simple fir swags adorned with bright red bows. We think the Aero Vented Pendant Lights add just the right touch!
One of our favorite barns, no matter the season, is this moody black building dressed up for the holidays by Cindi at Ivory Home Design.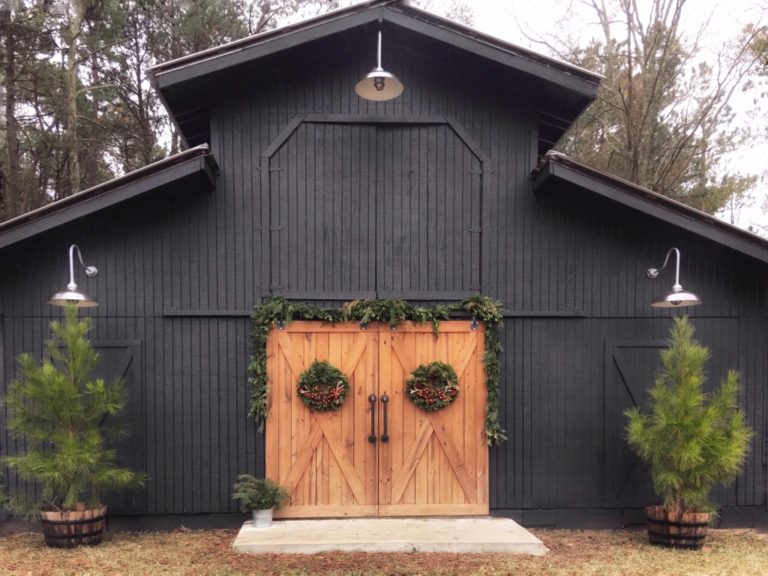 "I knew from the start I wanted gooseneck barn lights for my barn but wow, I didn't know how much of a statement they were going to make!" Cindi says. "I chose the gorgeous Chicago Vintage Industrial Gooseneck Light from Barn Light and they are fabulous. I think they just set off the barn!"
Craig also chose gooseneck lights for his garage — the Galvanized Chestnut Gooseneck Light — which take on a beautiful glow on a late December afternoon.
Ready to curl up on a cold winter's night? We love the creamy textures of Lauren's living room accented by two Galvanized Austin Wall Sconces.
Even in the chill of a Michigan winter, there's no place we'd rather be than Liz Marie's front porch. Thanks to her American-made Wesco Vented Gooseneck Lights and hundreds of tiny white lights, it's a great spot for sipping hot cocoa and nibbling cookies while watching for Santa!
Speaking of cookies, Marian over at Sweetopia makes cookies that are almost too beautiful to eat. Almost! The presentation is perfect in her porcelain enamel bowls handcrafted by Barn Light artisans!
Be sure to pop over to our Instagram feed for more beautiful photos. And don't forget to share pics of your own Barn Light Electric lights using #mybarnlight and #barnlightelectric. We may just feature you in a blog post!