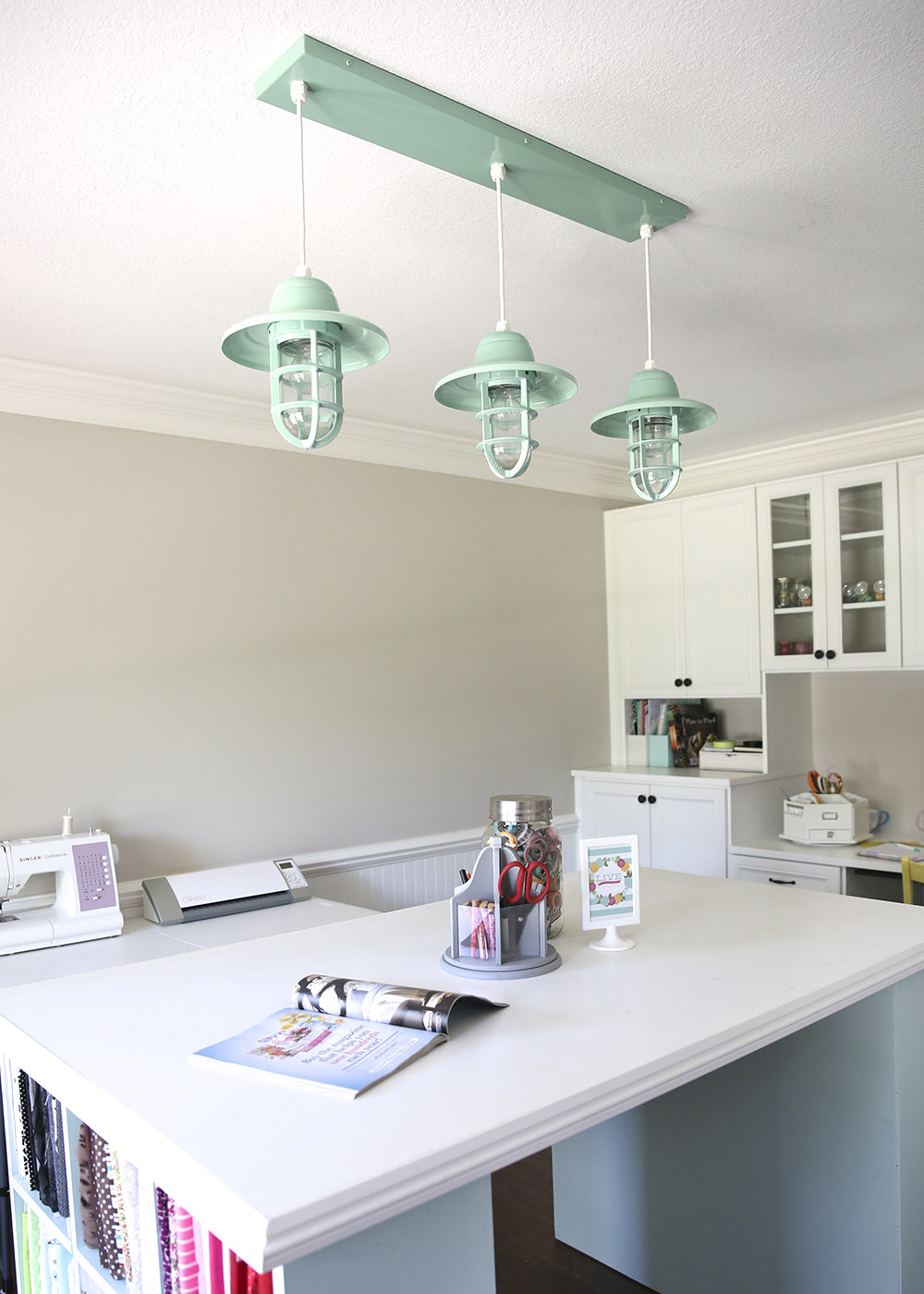 Guest Blogger | Pendant Lighting: 10 Tips & Tricks to Get it Right
Earlier this week, I shared my favorite places to use pendant lighting beyond the kitchen island. Feeling inspired to give one or two of them a try? Here are a few tips and tricks to keep in mind when installing versatile ceiling lights in your home:
1. A good rule of thumb for choosing a pendant size is to add up the dimensions of the room in feet and find a fixture diameter of the same number, but in inches (ex: an 11' by 15' room could handle a pendant with a 26" diameter).
2. Kitchen pendant lights should be about at least 30-34" above the counter to allow for plenty of headroom (approximately 72" from the floor). The same applies for above a dining table.
3. Swag lighting allows you to mount the cord on one part of the ceiling or wall and then drape and mount the remaining cord and fixture from another part. This method allows for versatility in placement while also adding a unique visual touch.
4. When lining pendants across a counter or island, choose a style that is at least 10" smaller in diameter than the width of the surface. Measure approximately 12-15" in from either end of the surface, and then evenly space the lights within that span.
5. While you can easily modify the height of cord-hung pendants, the same doesn't apply to stem mount lights. Therefore, stem mounts are better suited for areas of the home where they won't need to be adjusted, such as over an island or sink, in an entryway or mudroom, or on the exterior of your home.
6. If you're considering lining up pendants over an island or table, keep in mind the Rule of Three: a row of three lights is much more pleasing to the eye than two or four.
7. Like all lighting, pendants benefit from being on a dimmer. Not only can you control the intensity of the light – bright for working, dim for a moody feel – but it also saves energy, and therefore, money.
8. While appropriate pendant heights vary based on the use and location of the fixture, there are generally two ways to figure out proper positioning. The first is to suspend the pendant about 30″ above the table surface. The second is to hang the bottom rim of the pendant 60-66″ from the floor. However, if your ceilings are more than 8′ high, increase the height of the pendant about 3″ for each additional foot of ceiling height.
9. Pendants on retractable cords are ideal for multi-use spaces. Retract the fixture for diffused, allover light, and pull it close to work or create an intimate setting.
10. Hanging a line of identical pendants down a long hallway gives your home a classic look. Leave approximately 8' of clearance under the lights and be sure any doors that open beneath the fixtures have plenty of room.
With endless style options, pendant lighting is a versatile and easy match for any design aesthetic. So think outside the box and beyond the kitchen island, and get creative with where and how you use them!
Guest blogger Melissa Andersen is a writer, editor, blogger, and social media manager/consultant for clients such as And North, Kaufmann Mercantile, and The Cousins from HGTV
Second photo courtesy of House & Home UK