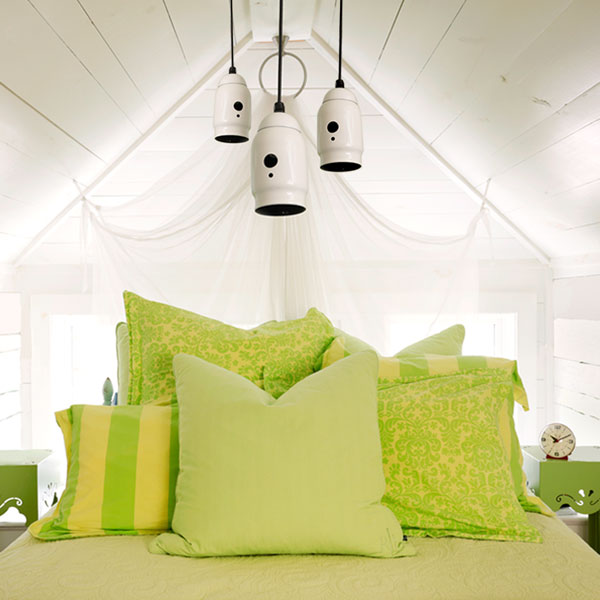 Guest Blogger | Design Trends To Embrace in 2017 & Beyond
One of my favorite things about wrapping up the year is all of the 'best of' lists – best books, movies, restaurants, and, my personal favorite, interior trends. But, although these best-of-home lists are full of inspiration and ideas, they're also full of trends that are likely on their way out. So rather than compile a list of things that were hot in 2016 but are definitely not for 2017, here's my list of the best trends from this year that will carry you through the next 365 days ahead (and beyond!).

The return of the separate dining room
I love a great open floor plan – it's perfect for families with small children and entertaining a crowd. But as a lover of older homes, I've always had a soft spot for the intimacy of a separate dining room – a place where you can feast, sip, chat, and gather, while dirty dishes and meal prep mess gets tucked safely behind closed doors. A party where the host can actually enjoy themselves without the worry of cleaning every unsightly spill? Count me in.

Elevated enamel
This year, enamelware came back with a vengeance, but with a modern twist – in new colors, forms, and even materials (i.e. lookalike enamels). The new enamel is formal enough to sit at the Christmas table but casual enough to join the backyard barbeque – a trait that means this multifunctional power player rubs elbows with another 2016 trend: the fall of the occasional-use dinnerware.
Bathrooms that feel like living spaces
Bathrooms are brimming with cold materials and hard edges, making them often feel less than cozy. But 2016 embraced vanities made to look like furniture (and vanities repurposed from actual furniture), textural area rugs, stunning chandeliers, and even framed art. From our morning showers to our nighttime rituals, we spend much of our lives in the bathroom, so why not make it feel welcoming?
The statement pendant
Pendant lighting is nothing new, but where years past were all about the chandelier, 2016 was most certainly the year of the pendant. Pendant design has become a booming business and you can now find a version in nearly any style, size, shape, material, and color. But what I found most exciting about pendants this year were the new places they were being used – bathrooms, bedrooms, playrooms – there's virtually no space in your home that can't be improved with the right pendant.
Escapism at home
This last year was a rough one, with more than a few political, social, and cultural upheavals. That's why it was also the year of escapism at home – people retreating into nooks and corners of their houses and apartments to find respite from the outside world. After all, there are few things more inviting after a rough tumble with the real world than a reading nook outfitted with soft pillows, the warm glow of a simple sconce, and a stack of books to get lost in.
The rise of the home office
Each year more and more people are working from home (whether for themselves or for a company). In fact, in 2015, nearly one quarter of the entire American workforce did some or all of their main job at home – and that number is expected to rise. It's no wonder then that the home office has become a home-seeker must-have. And with people spending more time in them, style is just as important as function. As a result, 2016 was the year of stylish home office goods, from gorgeous-yet-functional lighting to attractive and ergonomic furniture to desktop accessories that double as décor. Invest in this niche now – it's here to stay and it's only getting bigger.
Buying better, not more
This last trend is the one that makes my home-loving heart the happiest. While I enjoy a good steal as much as the next person, buying cheap and replacing often is hard on your wallet, the environment, and even the American workforce. In 2016, purchasers wised up and realized that for some items, a bigger upfront investment pays off more in the long run than the low-cost and disposable goods we've been mass consuming. There's change afoot – today's consumers are willing to buy fewer things so that the items they do purchase can be of higher quality. Purchasing quality, American-made goods not only saves you time and money on replacements, but it's also more sustainable and supports the makers and craftspeople – real human beings – who create those goods. And that will never go out of style.
Guest blogger Melissa Andersen is a writer, editor, blogger, and social media manager/consultant for clients such as And North, Kaufmann Mercantile, and The Cousins from HGTV