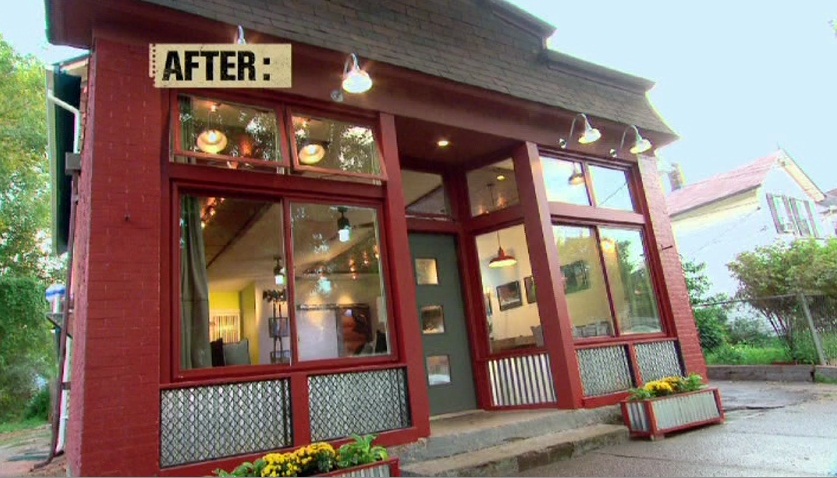 Gooseneck Warehouse Shades Steal Spotlight in DIY Reality Show
If you're a fan of the DIY network, then you've probably seen Josh Temple in action. As the host of the reality show House Crashers, Temple wanders around home improvement stores asking people what kind of projects they're working on then tries to convince them to let him help. Reactions range from the polite "I'm all set, but thanks" to the very direct, "I'm gonna call the cops if you follow me home."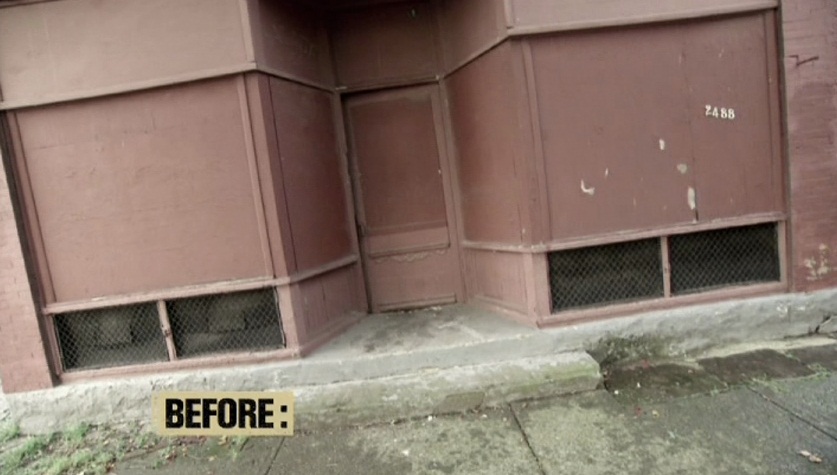 Last year in Cleveland, Ohio, Rachel Dissell and her husband Tim Harrison were in the midst of remodeling their 100-year-old home that is connected to a former butcher shop.The couple wanted to turn the storefront into a family room but the project was too large and too expensive to complete on their own. Rachel knew that the House Crashers team was set to appear at their local Lowe's, so she went armed with historic photos of the old butcher shop and a heartfelt plea for help.
"We had no remodel plan," Rachel says. "We had an extremely large, very messy former storefront that needed renovation. We had some general thoughts, and we wanted to honor the history of the space and bring light back in through the windows." Temple was hooked on the project especially because the couple wanted to preserve the butcher shop-vibe to the space.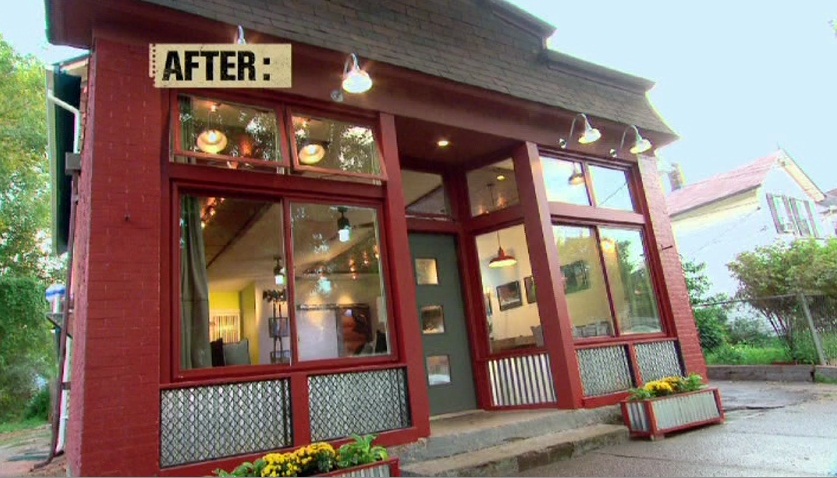 The initial work took several months with the DIY crew coming in to take measurements, pullpermits, and, according to Rachel, "do all the stuff that is essential but doesn't make for good TV storytelling. We also had to empty out about five year's worth of junk to get the space ready."
When the work actually started and the cameras began rolling, the transformation from the sidewalk was stunning. Gone were the boarded-up windows and in their place, wide windows to let natural light into the new family room. Four American-made Barn Light Electric Goodrich® Esso 10″ Porcelain Gooseneck Lights now grace the entrance. The galvanized finish of these lights give a timeless look to the couple's new front door.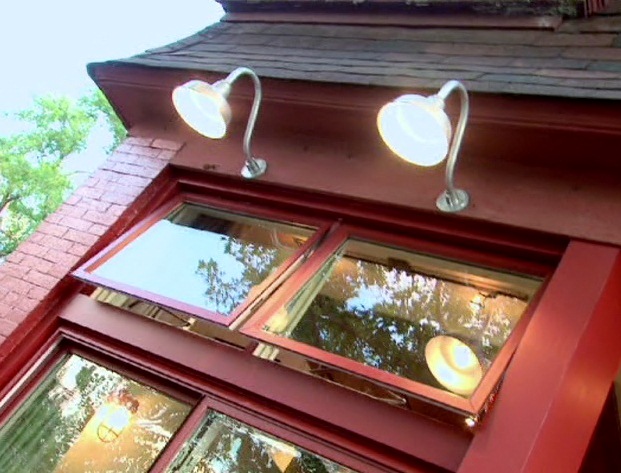 "The outdoor fixtures get complimented often," Rachel says. "They are stylish and do a great job of bathing the whole storefront in a soft light that shows off the work. It also gives us a lot of light for safety purposes because our front door is now right at the sidewalk."
Tomorrow, follow us inside to see what kind of lighting helped transform the inside of this unique space!
Photos courtesy House Crashers and DIY Network