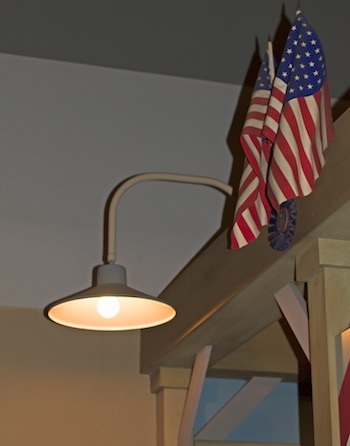 Gooseneck Sign Lighting Within the National Air and Space Museum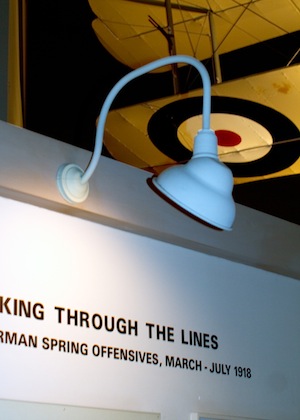 "The Smithsonian Institution's National Air and Space Museum maintains the largest collection of historic air and spacecraft in the world. It is also a vital center for research into the history, science, and technology of aviation and space flight, as well as planetary science and terrestrial geology and geophysics."
One of our employees recently took a trip up to Washington D.C. and snapped the photos we'll show you today. While fully amazed by the amount of history set in front of her, she couldn't help but notice one key prop used on all of the displays – sign lights! Not only are they showcasing history, but they're full of history themselves.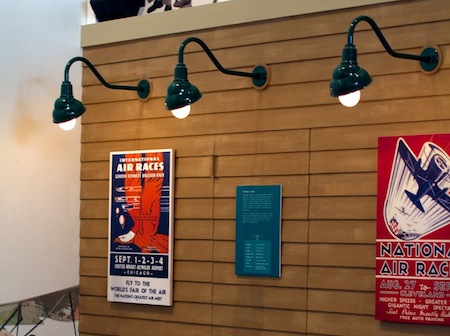 With nearly 100 years behind them, gooseneck sign lights were first used at a time when the Spirit of St. Louis first flew. You never know, the hardware store where the Wright brothers picked up nuts and bolts for their first plane, may have utilized sign lighting as well. For years they have been a popular choice for both small and large scale business owners. From mom and pop local shops to large retail showrooms and restaurants, gooseneck sign lights are not only useful, but easy on the eyes as well.
Within the Smithsonian Institution's National Air and Space Museum, you'll find countless tributes, artifacts and bits of history displayed in front of you. Museum curators found that sign lighting is a useful tool to properly display attention getting items like the set displays shown in the photos. From posters, props and key dates in our history, sign lighting proudly highlights it all.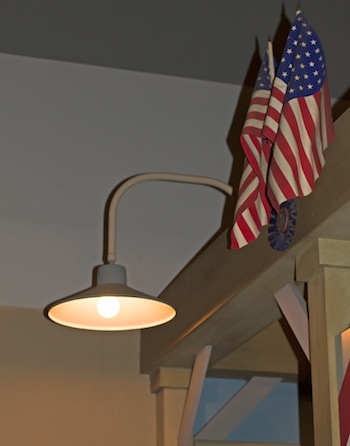 Two popular styles found throughout the museum are our Emblem Shades and Shallow Bowl Goosenecks. Emblem shades (shown in the first two photos today, have a stacked, circular appearance that is somewhat of a decorative feature. Plenty of different gooseneck arms are available depending on where you will be installing them – for these, similar styles would be a B-3 or an HL-A. The style below is a little different and is more like our Shallow Bowl shade. It has a flatter appearance and works well as either a sign light or an original gooseneck light for lighting large surfaces below.