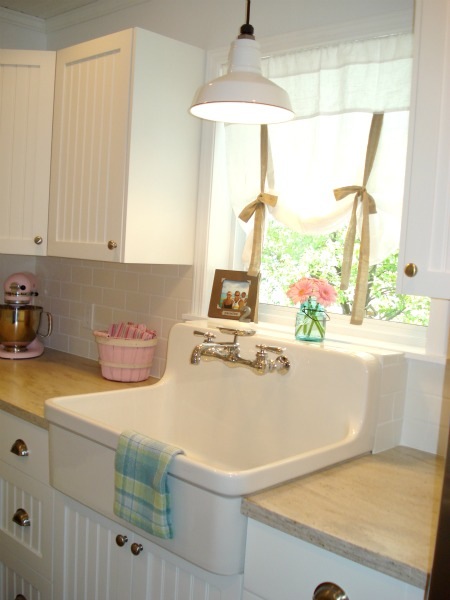 Porcelain Lighting for a Lakeside Cottage
Kitchen renovations may be considered a daunting task for many, as they can end up being a pricey and lengthy procedure. However, the end result is likely to become a lovely space that you'll enjoy spending time in. Deb from the Cappuccino Cottage featured long-awaited photos of her lake house kitchen renovation – transforming a powder blue, early 1990's kitchen (shown below in the before & after photo), into an open and bright space, complete with a splash of farmhouse.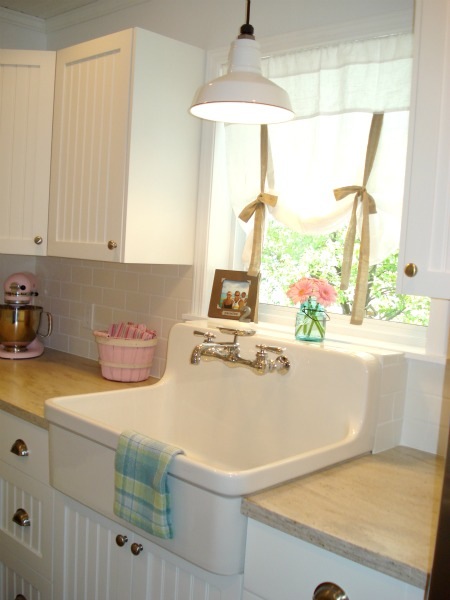 Deb even went as far as to state that she wanted to find a home with a kitchen that needed a little work. She saw the potential that lay behind the stock cabinets, laminate flooring and outdated appliances – a job well done!
…we bought the house two years ago. We decided that we wanted to buy this house before we even looked at the inside…all we cared about was finding a lake house that hopefully had not been updated or renovated at all. So really this kitchen was perfect for us!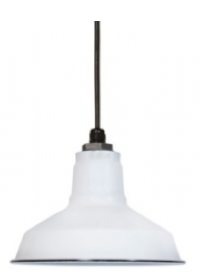 She took her existing kitchen layout and ran with it. With the right colors, what some may consider to be a small space, was completely opened up and made new again. Her choices of aqua and pink lend a slight mid-century feel to the cottage kitchen. Going with the industrial farmhouse look, Deb even chose to hang an Ivanhoe® Dino 12" Warehouse Porcelain Pendant above the huge farmhouse sink.
Porcelain warehouse pendants, such as the Ivanhoe™ Dino, are ideal for kitchen renovations. They have a medium sized shade with a neutral shape so you can use them in nearly any style home. With their mid-sized price tag, you can also use them outdoors as well. For these areas, have a look at our Benjamin® Stem Mounts or Goodrich® Goosenecks.