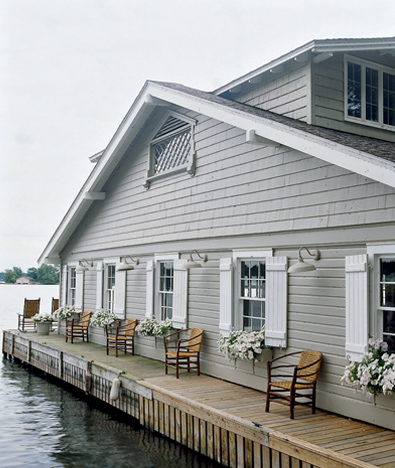 Gooseneck Lighting Plays a Big Role In Illuminating Docks & Boat Decks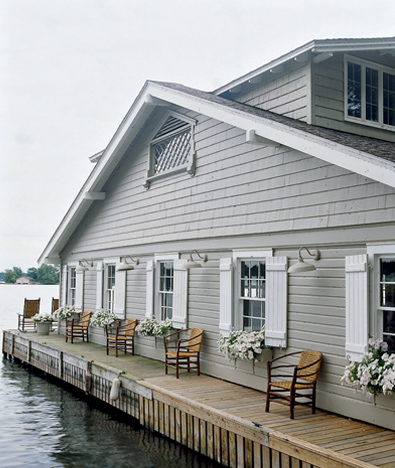 The 1000 Islands are located in between upstate New York and Southeastern Ontario; a place where the beautiful homes are surrounded by year round breathtaking scenery. With nearly every home surrounded by water or pristine views of the area, it's no wonder that this location is a popular spot for both Americans and Canadians to spend their time off.
To maximize every inch of their property, it's common to see the home's exterior be as perfect as that of the interior. Such is the case with the photo today courtesy of Elle Decor. The home of interior designer, James Huniford, is immaculate – nothing short of what you'd expect from browsing through the magazine's features.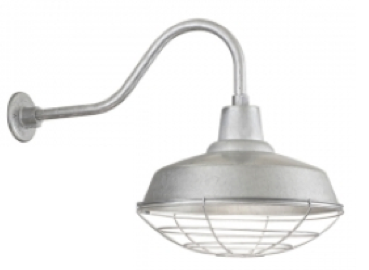 The designs of both the interior and the exterior resemble that of traditional New England or Hamptons style. Not only are the cottage-like shutters and flower boxes the perfect finishing touch to the painted shaker siding, but a row of four hickory chairs were placed along the dock. When you think about it, no one is probably going to use the chairs everyday, but if you were to take them away, something would just…be missing. This is the same case with the gooseneck lights placed above.
Gooseneck lighting, or even dock lighting, is a must-have for any home's exterior – especially those in waterfront areas like this. Not only do they look fantastic during the day or when illuminated at night, but they play a big role as a safety feature for those walking along the dock after sunset.
For this area, it appears the finish matches the exterior paint color, however, for coastal homes like this, we might also recommend a simple galvanized finish. As well as its attractive appearance, the galvanized metal wears very well over the years when exposed to extreme temperature changes or salty environments.
Photo Courtesy of Elle Decor & James Huniford