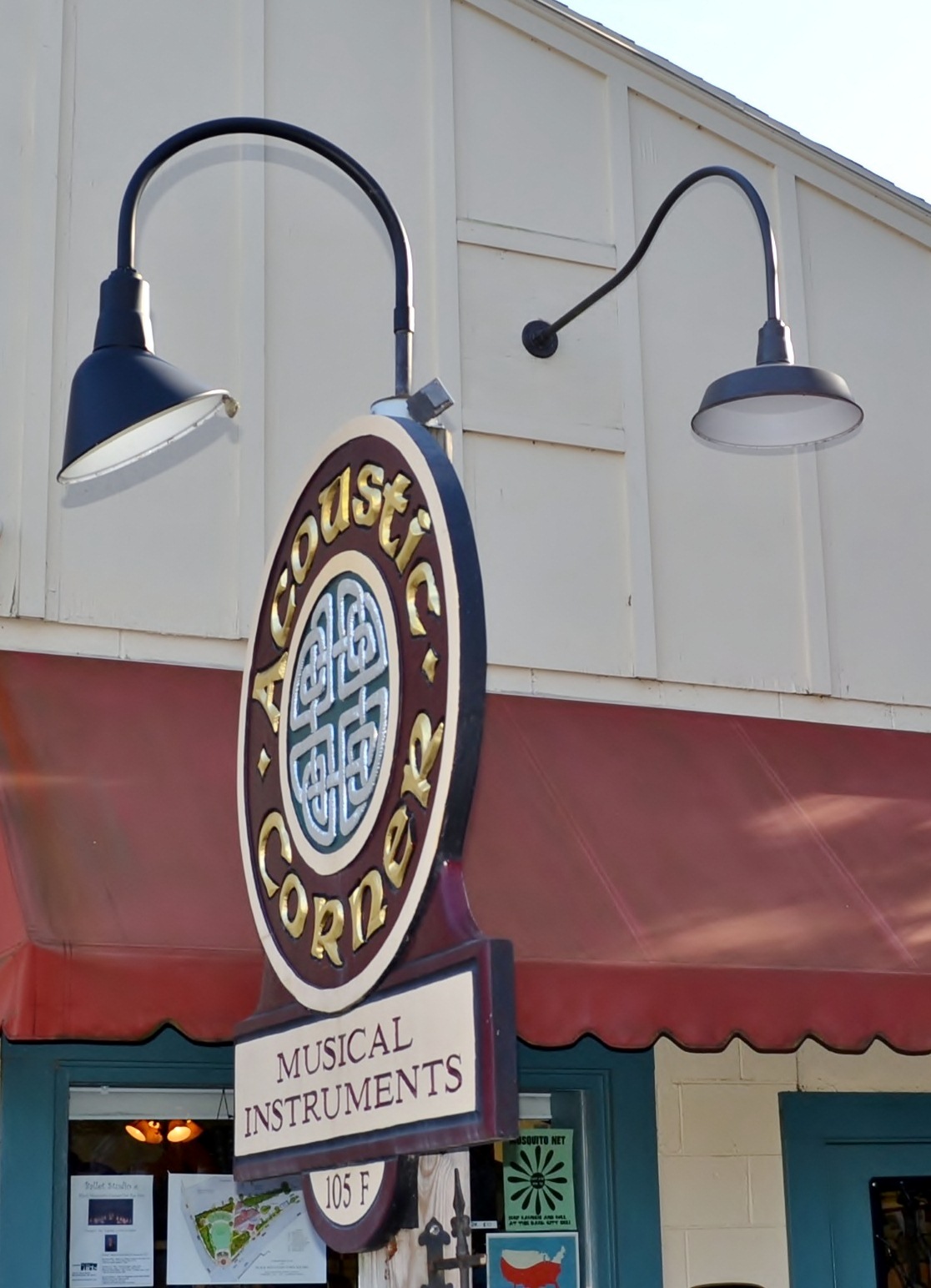 Gooseneck Lighting Offers Flexibility, Style with Arm Options
One of the reasons gooseneck lighting has been around for so many years is because of its classic American style and the flexibility it offers someone trying to solve a lighting dilemma. Let's face it, unless you're starting from scratch and can position the junction box and wiring exactly where you need it, the times when you have the perfect space for a light are few and far between. Gooseneck arms allow you to place your new light in the best position within your space with ease. If your wall space is hindered by an overhang, a gooseneck arm can take your shade out, and then up, to position your light higher than its placement on the wall. Need more light on your business sign? An angle shade can project out and around for the perfect slant on signs, landscaping, or awnings.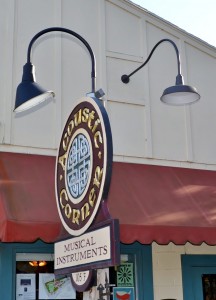 Take this music store for example. They've utilized a warehouse shade on a gooseneck arm to highlight the awning near the entrance to their store while a handsome angle shade on a nicely curved gooseneck has just the right bend to illuminate their sign. And who says goosenecks are simply functional? Some can be downright decorative!
Here at Barn Light Electric, we pride ourselves on the outstanding quality and craftsmanship that goes into every single one of our gooseneck lights. From the CADD technicians in our research and development department to the craftsmen who spin your shade to exact specifications, our lights are manufactured to the highest quality standards. With dozens of designs to choose from — warehouse shades, vintage barn lights, mini barn lights, and even camouflage barn lighting found exclusively on our website — you're sure to find just the right gooseneck fixture for your space. Then start customizing your light with dozens of finish colors, gooseneck arms, wire cages, guards, and glass options. Your American made classic will soon be on the way ready to hang!