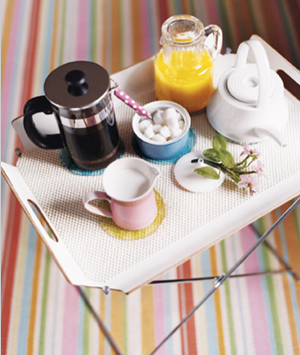 Gooseneck Lighting for Bed & Breakfast Owners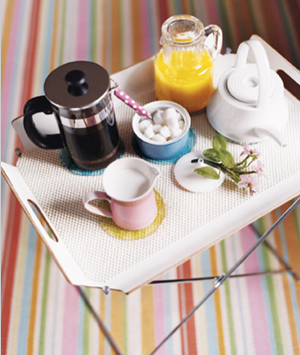 Guests make reservations at Bed and Breakfasts for the personal, one-on-one, and at-home feel – something big hotel chains can't always offer. For bed and breakfast owners, several factors play key roles in the overall success of their business – lighting being one of them!
Bed and Breakfasts come in all sizes, shapes, and designs; they're based on a wide range of styles too, from classical eras, to country, tropical or nature-based layouts. Without quality lighting, guests may not see the fine details and special touches that distinguish your B&B from rest of the pack. Two of the gooseneck lights we'll talk about today have many things to offer – design, style, elegance, and warmth are just a few of their characteristics!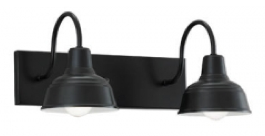 Many Bed & Breakfasts' interiors are designed to reflect the surrounding culture and scenery. With this design concept in mind, the Barn Light Double Mini Warehouse Bathroom Vanity Fixture is a great piece to bring classic barn lighting styles, indoors. Modern B&B's can select finishes such as black (shown on the right), whereas classical and country styles may appreciate a simple galvanized or vanilla cream finish. The Mini Warehouse Bathroom Vanity Light has a dual gooseneck setup that offers so much more than traditional, non attractive bathroom lighting. Unlike exposed bulb fixtures, the mini warehouse shades project light downward onto the area below. This helps eliminate harsh glares that may cause strain to the eyes while getting ready. Other suitable vanity lights can be found by looking at our Mini Barn Lighting.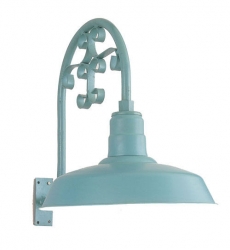 If you're in search of a larger gooseneck for your exterior, the Braddock warehouse shade merges traditional shade design with a decorative gooseneck arm. Multiple finish options and shade sizes allow The Braddock to be customized to fit your personal B&B. The elegant scroll work on the gooseneck arm is a great decorative accent to complete any B&B's country, cottage or Victorian theme! Proper placement for such a gooseneck light might be within a patio, near the entrance or around the car port.