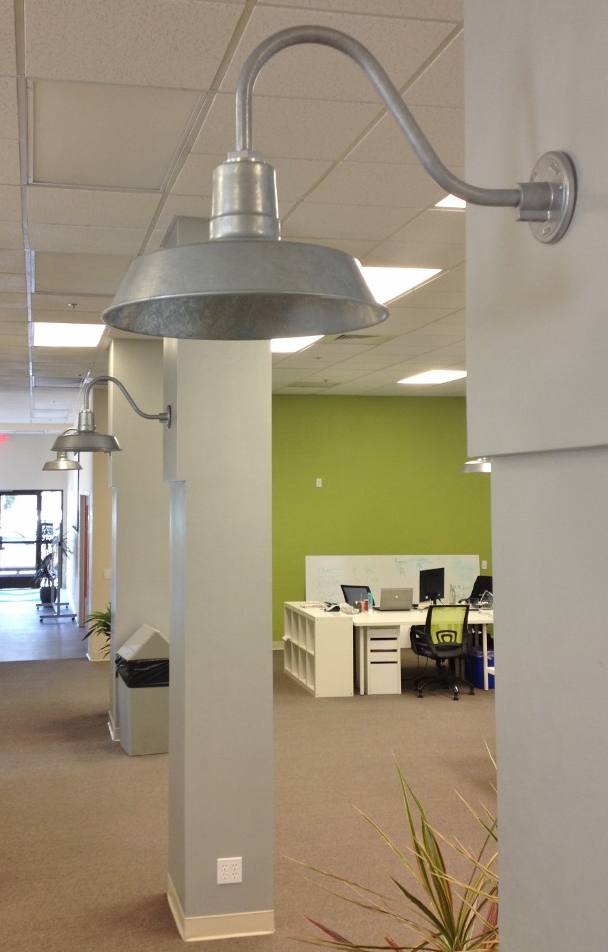 Gooseneck Lighting Bring Industrial Look to Commercial Venues
In today's competitive marketplace, businesses must pull out every weapon in the arsenal to put their best face forward to the consuming public. Lighting is a big component of any business whether you're selling widgets or seating patrons for an elegant dinner. While business owners have an abundance of choices when it comes to commercial lighting, the lights must satisfy the needs of high efficiency, ease of maintenance, functionality, and of course styling that complements the company image.

Gooseneck lighting is a great choice for commercial businesses because it can fill many needs without sacrificing style. It has an industrial, utilitarian look that can adapt to many different venues. This storefront in a North Carolina mall chose black angle shades to highlight their rugged signage.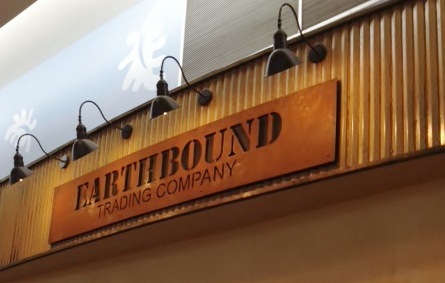 These shades are similar to our Emblem Sign Light which comes in four shade sizes and a rainbow of durable powder coat finish colors. This American made fixture is wet rated so it's suitable for both indoors or out and can be customized with one of more than two dozen gooseneck arms for the perfect angle. Need something with a little more industrial edge? Check out how this California company created a soothing environment with color but added a modern industrial twist with some galvanized gooseneck warehouse shades.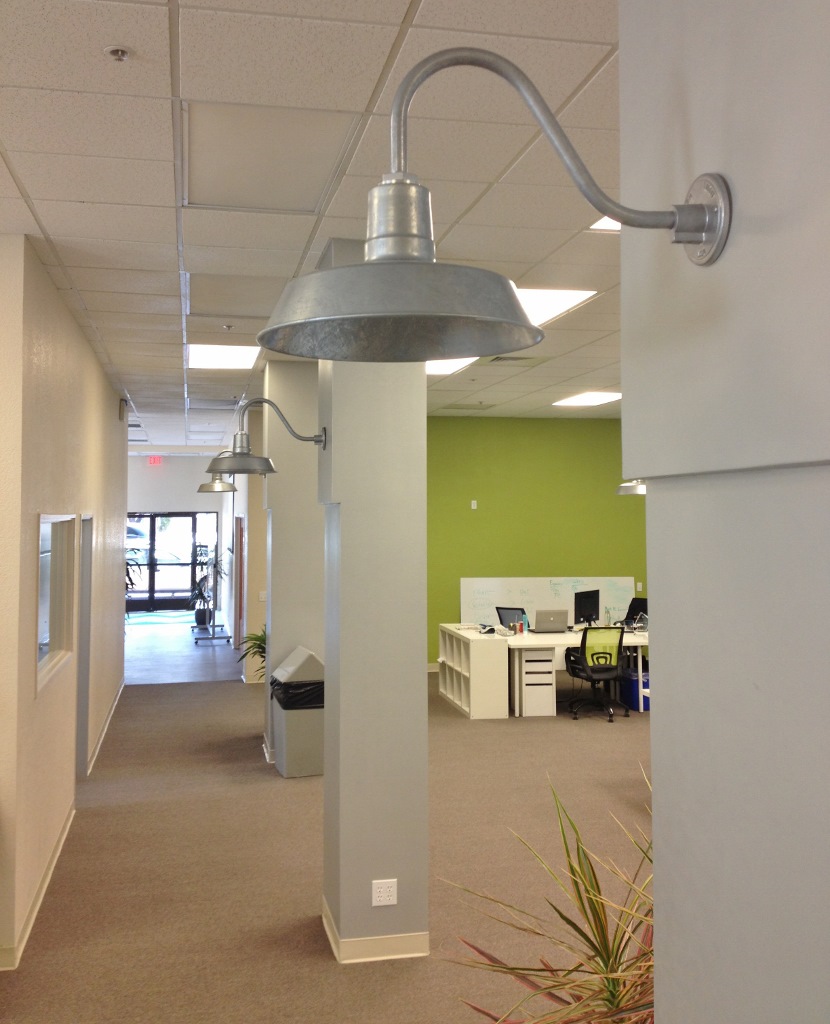 The designers chose a natural palette of greens, blues, and tans for the space and balanced the look with the galvanized finish on these Original™ Warehouse Gooseneck Lights from Barn Light Electric. The shiny metallic look of these lights offers a change of pace from the ordinary fluorescent lights typically found in office settings.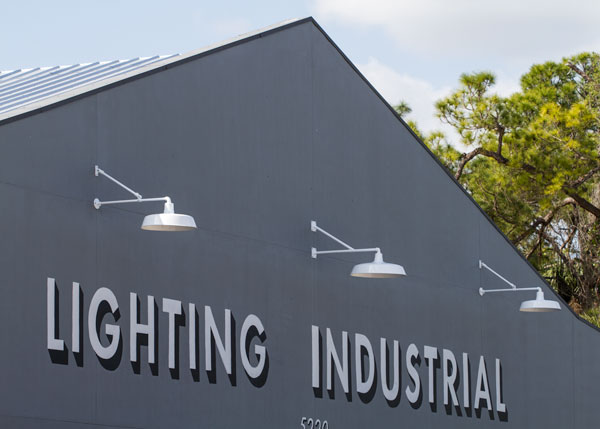 Got a big building? Then you need big lights! And our Original™ Warehouse Gooseneck Light has been supersized to 24″ and 28″ to provide plenty of downward directed light onto sidewalks, doorways, and signage. These American made warehouse shades work overtime to draw attention to your building and provide security after dark. Customize with finish color, gooseneck arm, and other options that will not only give you loads of style but peace of mind too!
Center photo courtesy of LogicMonitor