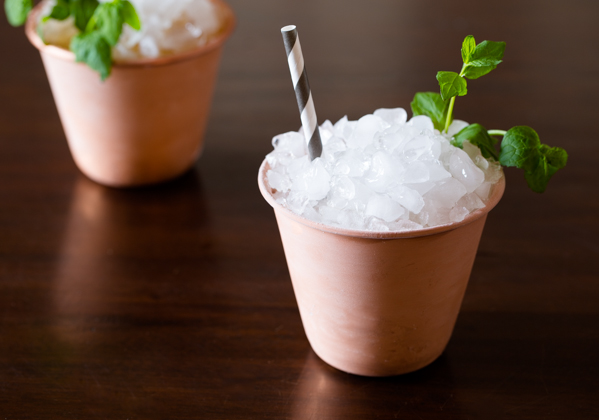 Gift Guide | Top Five Gifts That Should Be On Your List
The hunt is on! With Black Friday sales in the books and Cyber Monday in full swing, the holiday shopping season is officially underway.
If you're looking for something that's truly beautiful, unique, and not found at a big box store, we're here to offer our Top Five gifts that come highly recommended by our customers and are guaranteed to be a hit come Christmas morning.
#1 Moscow Mule Copper Cups — Hand crafted from raw copper by our own metal spinners, these eight-ounce copper cups are perfect for the mixologist on your list. Named after a drink first created in the late 1930s that included vodka and ginger beer, the Moscow Mule Copper Cup keeps all your favorite beverages cool!
"I bought these for my son in law for Christmas and he loves them. I had bought some cheaper ones for a friend and I could really tell the difference. These are solid and beautifully made. He loves them and I am glad I bought them!" — Susan
#2 Solid Copper Nesting Bowls — This beautiful collection of raw copper prepware includes a copper egg beating bowl, pudding bowl, dry goods mixing bowl, serving dish and a single serving copper bowl. These reactive bowls are preferred by chefs to whip eggs and prepare puddings to perfection. American-made bowls and hand spun from solid copper, the bowls will age to a natural patina over time or you can keep them shiny bright with a simple cleaning.
#3 Enamelware Dessert Plates — Desserts will look great all year round when presented on these hand-crafted porcelain enamel dessert plates. Hand spun from heavy-duty steel then coated with three layers of food-safe, porcelain enamel glass, these plates can complement any kitchen décor thanks to the rainbow of finish colors available.
"These plates are great. Besides the fact that they are made right here in the USA, they are beautiful, definitely well made, and the quality is worth the price." — Alice
#4 Set of 5 Porcelain Enamel Mixing Bowls — Reminiscent of the high quality mixing bowls of days gone by, this set of five will be dubbed "best gift ever" by the recipient for years to come. Hand crafted from steel then finished with brilliant porcelain enamel, these bowls qualify as kitchen bling.
"These bowls are gorgeous and sturdy, just like the set of enamelware bowls my grandma used to have. The color hasn't faded, even though I use and wash them constantly. Worth every penny!" — Sommer
#5 The Discovery Kitchen Timer — Equal parts style and practicality, this kitchen clock features a retro teardrop shape and a built-in, 60-minute timer so you never lose track of what's cooking. The metal casing and glass lens are rugged enough for busy kitchens and you can choose from four finish colors to complement any décor.