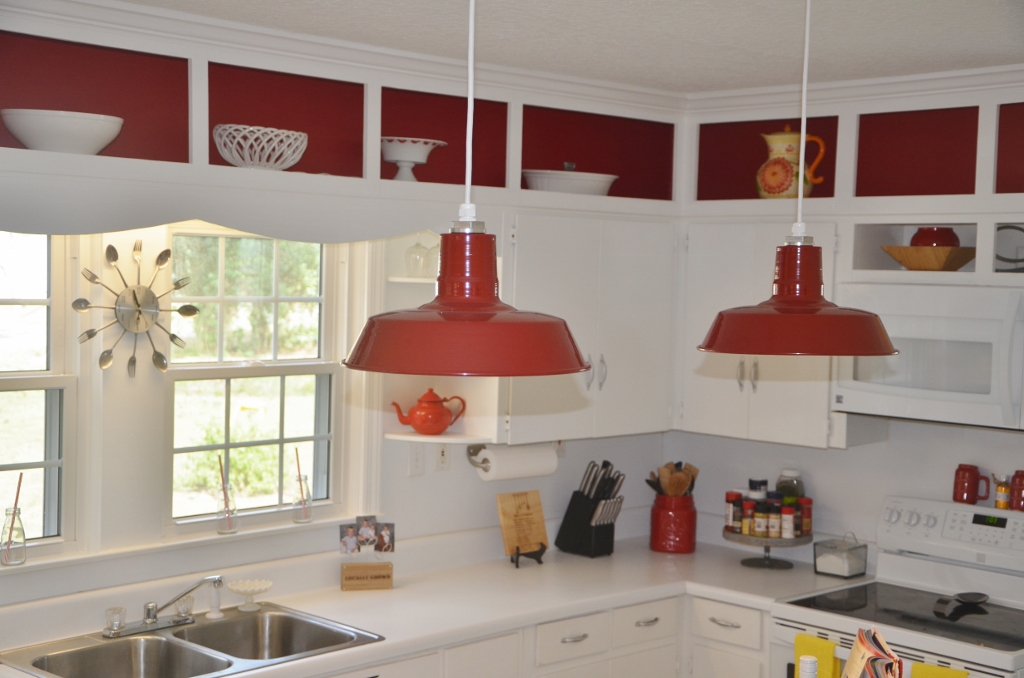 Barn Pendant Lights Define Modern Country Kitchen
Ashley had her heart set on barn-style lighting long before she found an early 1900s-era farmhouse for sale in Ocilla, Georgia last July.
"I've been eyeing that style of lighting ever since I laid eyes on it," she says. Ashley was familiar with Barn Light Electric fixtures from her work with Mermaid Cottages on Tybee Island, a little slice of heaven off the coast of Savannah. Several of the cottages that fall under the Mermaid's care feature our American-made pendant lighting, wall sconces, and gooseneck barn lights. When Ashley and her husband purchased the farmhouse last summer and started renovations, she knew where to head for lighting.
"The house had to be completely remodeled," Ashley explains. "We gutted both bathrooms, added the kitchen island, and refinished the original white oak and heart pine flooring throughout the house." Over her new custom-made kitchen island, Ashley finally found a home for the barn pendants she'd been longing for all those years.
Ashley chose the Original™ Warehouse Pendant Light in a Barn Red finish to give her updated kitchen a touch of vintage style. She customized her new ceiling pendants with a 14″ shade and a standard white cord and canopy.
"I was aiming for a modern country kitchen. I wanted to stay true to its roots, but also create a modern flair," Ashley explains. "I wanted a good amount of light over the island without it blinding me, and the Original™ Pendants worked well with all of the natural light I was blessed with already."
This RLM-inspired warehouse shade is a great choice for a work area like this kitchen island with its focused span of light shining downward onto the surface without a lot of glare.
"Red is my favorite color and the white cord seemed perfect so it would float from the ceiling," she adds. "It's exactly what I hoped for. It was very important to me to maintain the integrity of the home and the lights are perfect."
Photos courtesy of the homeowner