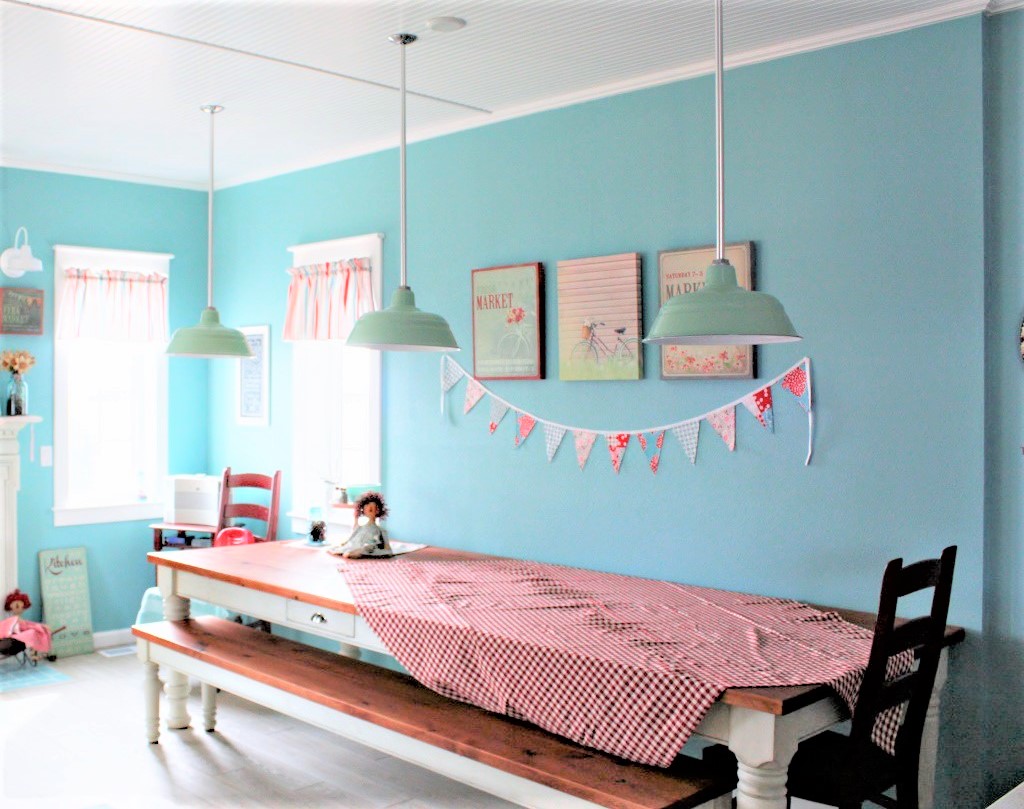 Vintage Colors of Jadite and Pink Form Palette for Kitchen Remodel
The old saying that the kitchen is the heart of the home was surely coined in Jana's house. Our Featured Customer built her home on a cattle ranch and hay farm in Eastern Oregon 22 years ago. At the time, she had three children and her kitchen seemed huge.
"Then our family grew to seven children, four of which are married now, and we will soon have eight grandchildren," Jana says. "We outgrew the kitchen years ago, but it took us awhile to decide to remodel." The family spends many hours every day in the kitchen. Winters are long in Oregon and there is a cozy fireplace at one end of the room. And summers are busy with haying seven days a week.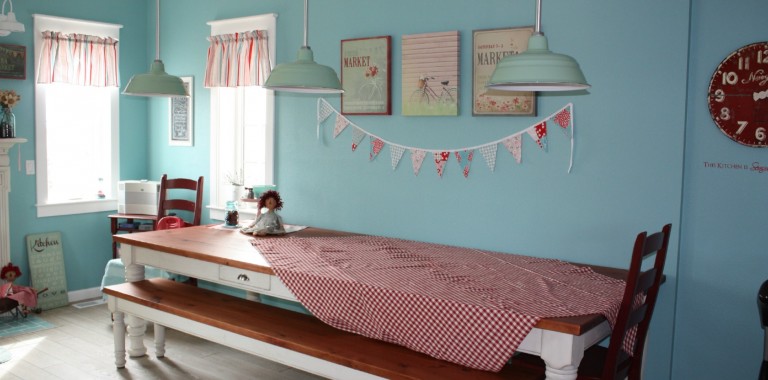 "It seems everyone needs food all the time!" Jana notes. "We wanted a space where we had room for the family to spread out and not feel so crowded." Jana planned the color scheme for her new kitchen around her mother's and grandmother's vintage pyrex dishes — the lovely aqua and pink ones she remembers using as she grew up. Jana started searching on Pinterest for things that she liked and she spotted our Bomber StePendant Lights in a creamy Jadite finish.
"From that point on, a lot of our look was planned around the lights," Jana says. "Seriously, our contractor would tell you that if you asked him." Jana chose three 17″ Bombers to light her up long dining table. The stems are 36″ with a brushed aluminum finish and provide plenty of down lighting onto many a feast for starving ranch hands. Just to the right of the table on the wall is an Ice Cream Factory Wood Wall Clock in antique red from our Vintage Timekeeping collection.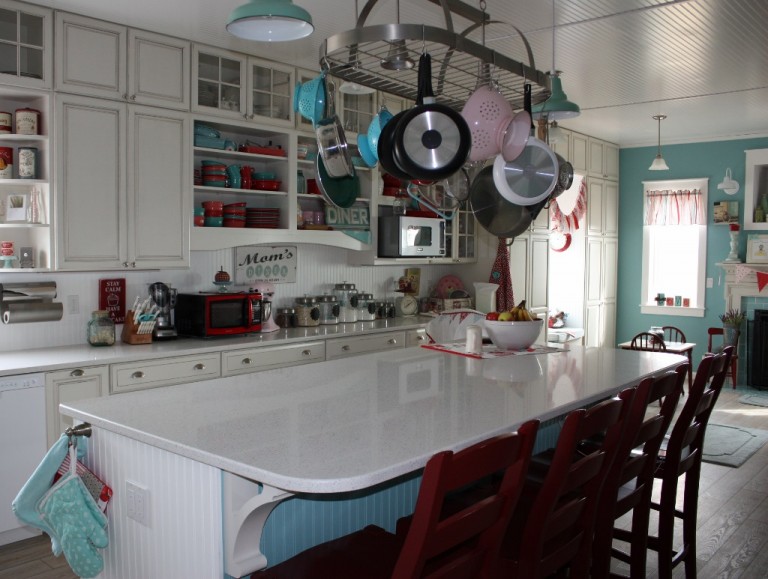 Over the island, flanking her collection of pots, pans, and colorful colanders, Jana hung two Union Pendant Lights also in the Jadite finish.
"I love how easy the lights are to clean," Jana says. "Compared to my old lights, these are a dream to clean and they always look good." The fireplace stands ready to ward off the blustery chill of winter mornings, and Jana adorned the space with two 8″ Esso Wall Sconces in white to lend a bit of barn style to the room. And just like the porcelain pendants in the kitchen, the wall sconces are American made of commercial grade materials.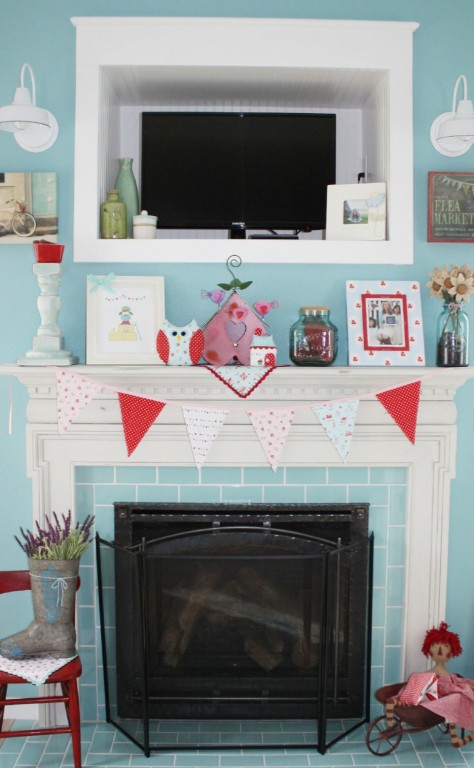 "I have to say my favorite thing about my beautiful lights is just how lovely they look," Jana says. "I love the warm and cozy feeling that they bring to our kitchen."
Photos courtesy of the homeowner