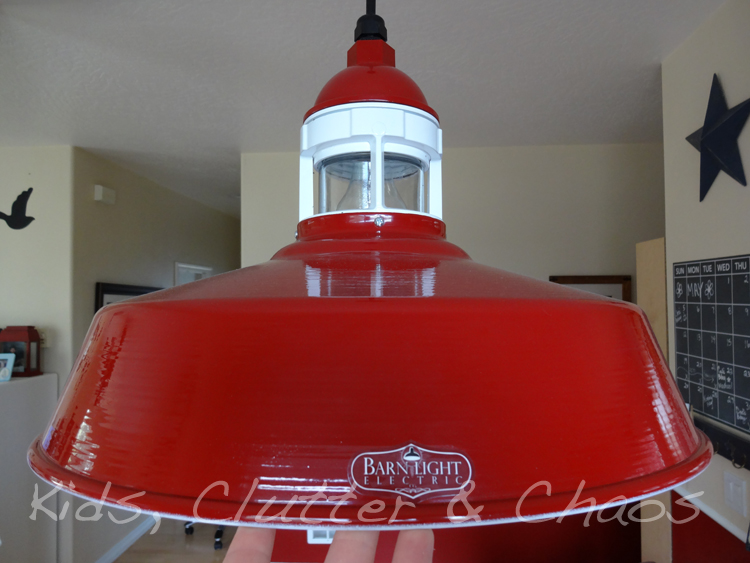 Featured Customer | Red Industrial Pendant Ties In With 1950s Diner-Style Table
You finally hit pay dirt in the endless search for the perfect piece of furniture, but when you maneuver that new couch into position, it suddenly hits you that the wall color is all wrong. And so it goes with remodeling.

Jesi, author of the Kids, Clutter and Chaos blog, purchased a 1950s-style diner booth off Craigslist only to find that her old ceiling pendant did not match her new retro style. Her online search for a new fixture led to Barn Light Electric where she fell in love with the Sydney Cord Hung Pendant.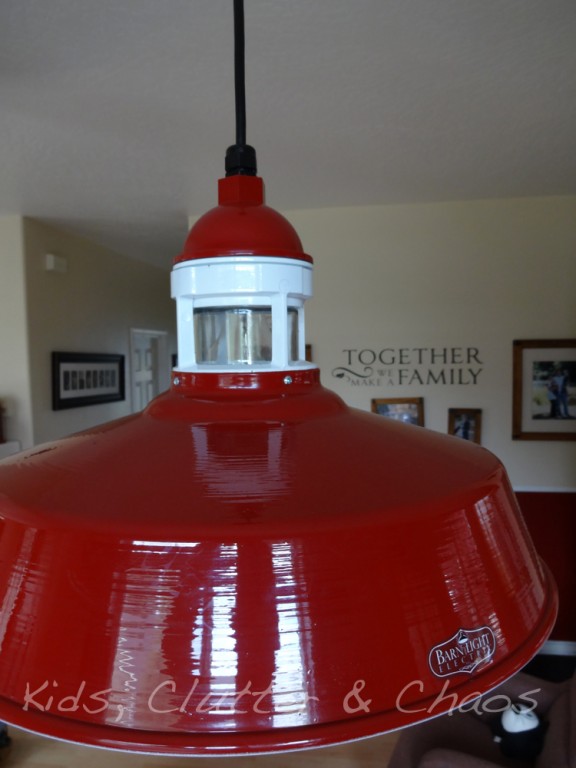 "I was worried going from a multi light chandelier to a single down light," Jesi says. "But the Sydney is unique and lets the light shine over the top as well." Jesi chose the 18″ Sydney shade with a Barn Red finish along with a contrasting white guard and clear glass.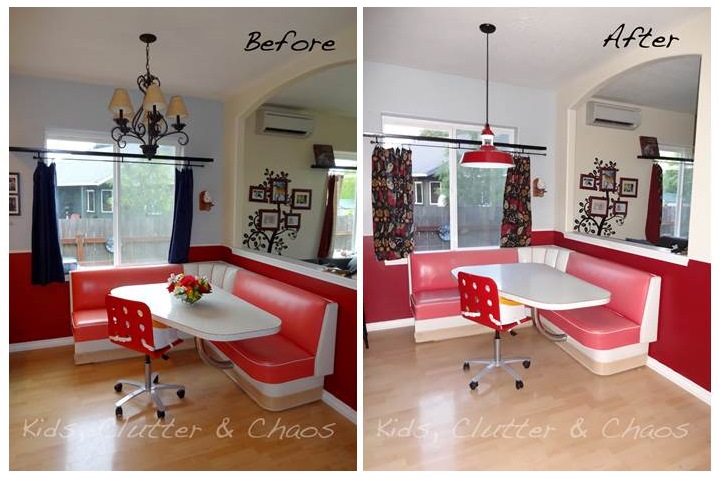 "I wanted this color to tie into my dining color palette without being too loud or blending in too much," she explains. "And since the guard is the unique feature, I wanted it to be white so it would stand out." Jesi chose a standard black cord to tie in with all her other black accents.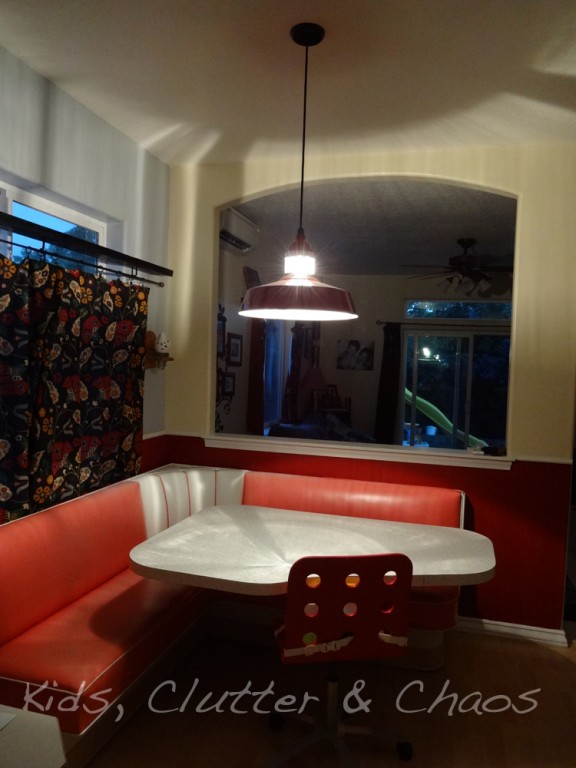 Handcrafted by our own artisans right here in America, the Sydney Cord Hung Pendant comes in four shade sizes and more than a dozen durable powder coat finish colors. You can choose a standard cord like Jesi's or go with a colored cotton cord to give your fixture a hint of vintage flavor. The Sydney is also available as a stem mount, gooseneck, and flush mount pendant so it will fit in a variety of both residential and commercial spaces.
"I really love the lighting effect it makes," Jesi says, "and that it totally completes the room!"
Photos courtesy of the homeowner