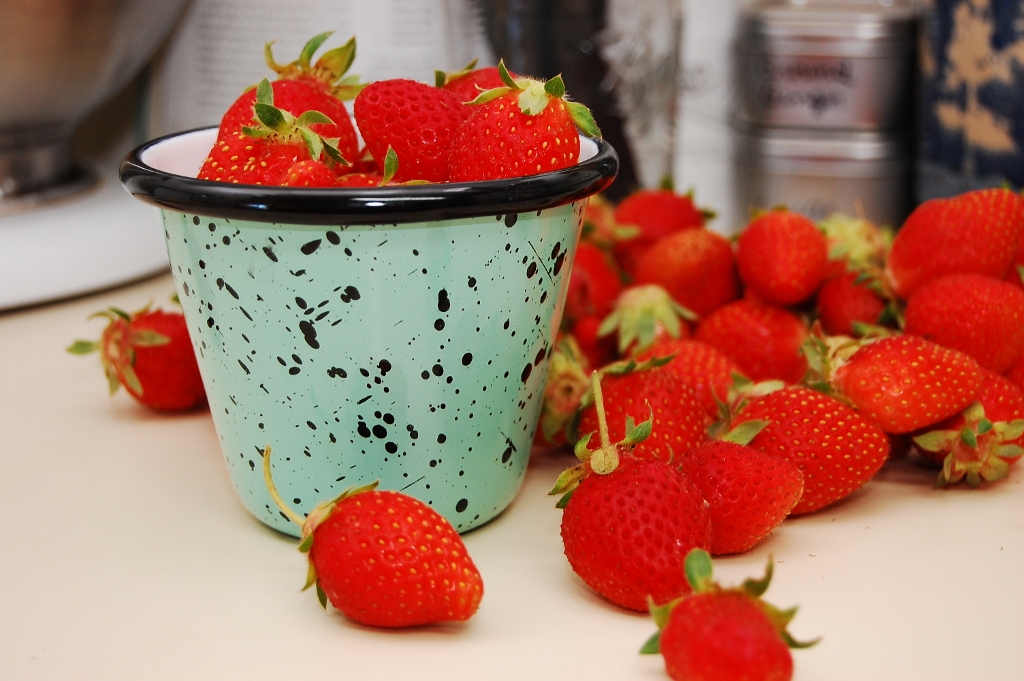 Porcelain Enamel Cups Offer Stylish Alternative to Plastic
With three boys in the house under the age of six, Sarah found herself spending a lot of time filling, and refilling, plastic cartoon-character cups of milk, juice, and water.
"The plastic cups were too small and I had to fill them up many times throughout the day," Sarah says. "They were also narrow, light, and top-heavy which made them easier for clumsy boys to tip over. I wanted something classier than cartoon characters!"
Sarah was searching for more durable enamelware cups when she discovered Barn Light Electric through our ad in Mother Earth News. She found the perfect size and shape with our Enamel Graniteware Cup.
"I wanted adult-sized, short tumblers that I could feel comfortable taking outside on the patio," she notes, "something tough but attractive. Wide cups were a must to keep them from spilling so much." These eight-ounce graniteware cups, part of our Averill® Porcelain Dinnerware Collection, are heavy-duty and American made from commercial grade steel. Sarah chose the Jadite with Black graniteware pattern with a White interior.
"I like items that appear vintage, rustic, industrial, or Americana so the color needed to be reminiscent of those styles," Sarah explains. "I'm obsessed with this Jadite color and its color family which is happy yet calming to me. I chose the Jadite with black and the white interior because it reminded me of vintage enamelware that has similar color combinations."
The boys use the cups a lot but the adults snitch them too, according to Sarah, to use for drinks and desserts. The cups also double as beautiful vases for the flower treasures the boys pick from their yard. Four-year-old Lucius, in particular, frequently brings his mom flowers to pop in the cups.
"They make our dining table so much better!" Sarah says. "They just look awesome anywhere they're sitting. They're timeless." The added bonus of being handcrafted in America sold Sarah on the cups.
"So many of the household items we received or bought when we first married started to self destruct after three to five years," Sarah says. "I love supporting companies that make quality goods!"
Photos courtesy of the homeowner