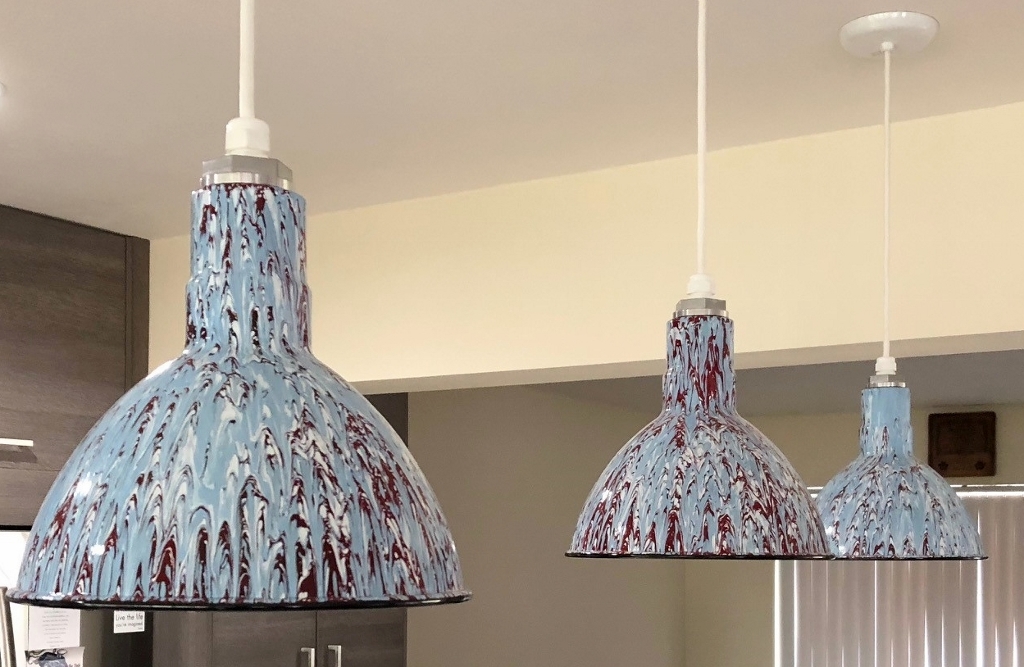 Jackson Pollock-Inspired Porcelain Lights for Kitchen Reno
As Crystal pulled together the details in her recent kitchen renovation, she searched for a way to introduce a splash of color to the neutral space.
"Our kitchen is modern contemporary, but we wanted to add a touch of rustic industrial into the mix," she says. Crystal, an interior designer, chose Jackson Pollock-inspired pendants that combine rustic barn style with a unique finish.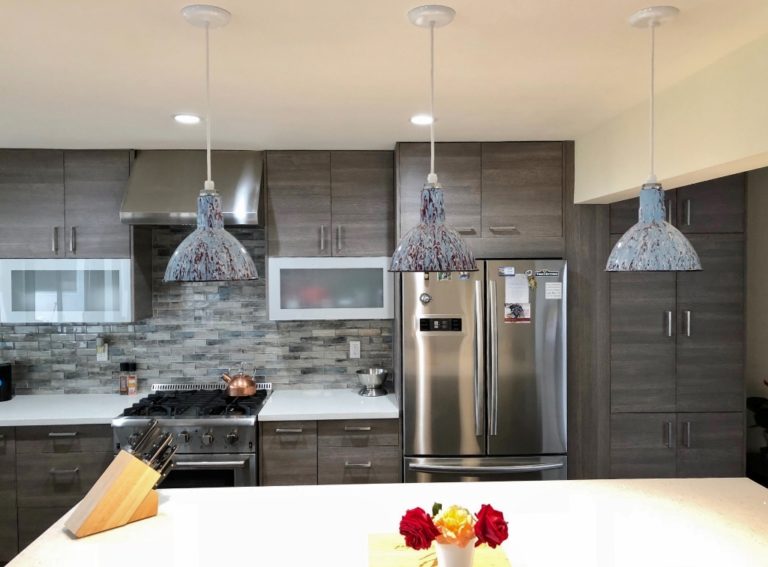 These Pollock #8 Pendants features Pollock's signature "drip paint" technique. Our artisans skillfully apply porcelain enamel glass in shades of Red, Delphite, and White to create a pattern that varies slightly from fixture to fixture thanks to the hands-on application.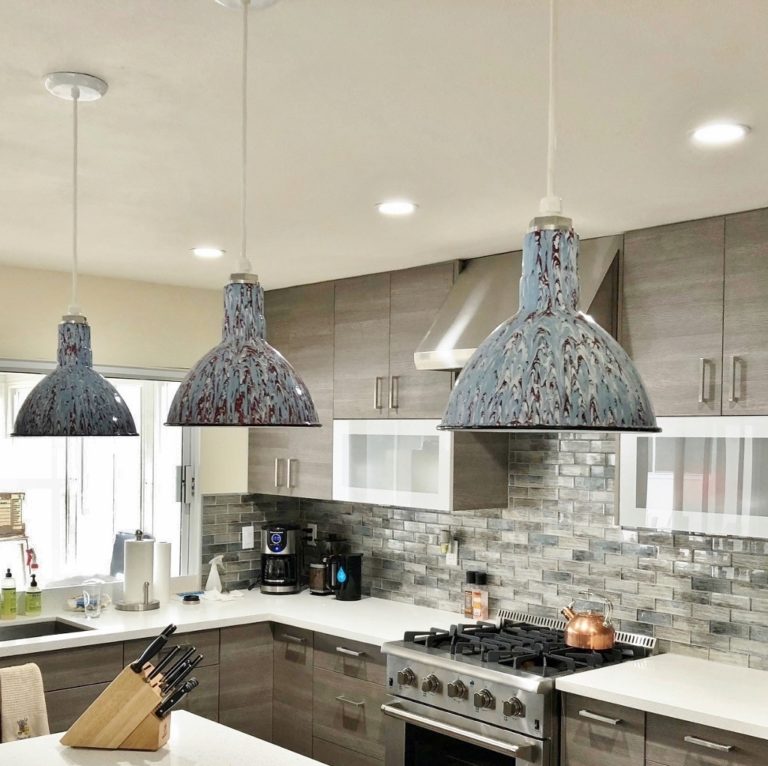 "We have gray cabinets so we chose the red and blue pattern of the #8 to add some color into the kitchen," Crystal notes. "We wanted some warmth in the space." Crystal customized her American-made ceiling pendants with 10″ shades and a standard white cord.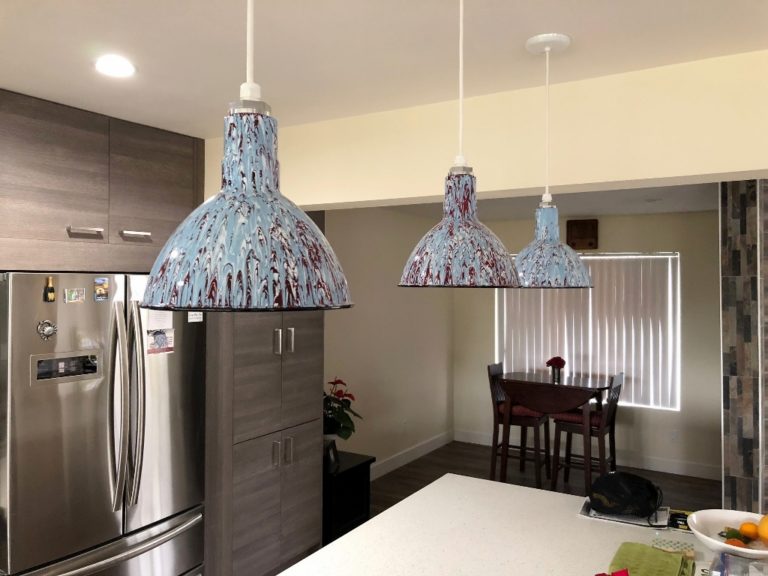 "They definitely add in the color and elegant decoration we wanted in the kitchen," she adds. The Pollock #8 is one of 13 porcelain enamel pendants that make up this unique collection which includes a variety of color combinations and patterns.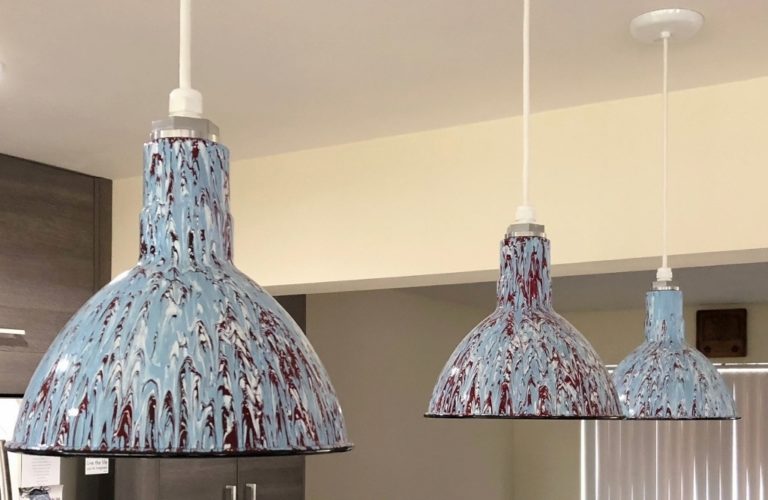 Like all of our porcelain enamel lights, these pendants are crafted from commercial grade steel. Each shade is hand spun on a lathe then prepped, again by hand, for the finish application.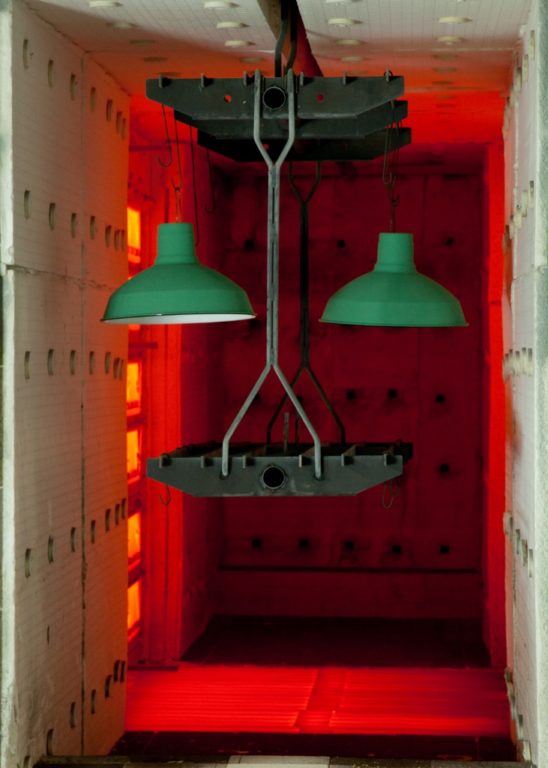 Once the colors are applied to the shade, the pieces are rolled into our large porcelain enamel oven where they are fired at temperatures reaching 1,600 degrees. This process seals the glass to the shade creating a high gloss, extremely durable finish that will never fade.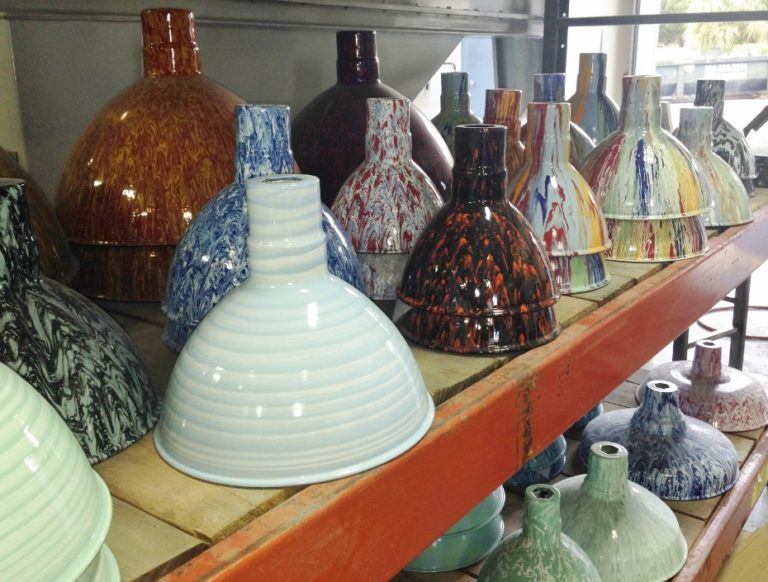 Barn Light Electric is the only company in America crafting porcelain enamel lighting in the same way it was done in the early 20th century when porcelain lighting was the industry standard. The quality materials and hands-on attention to detail results in a rugged, heavy-duty fixture crafted to last for years.