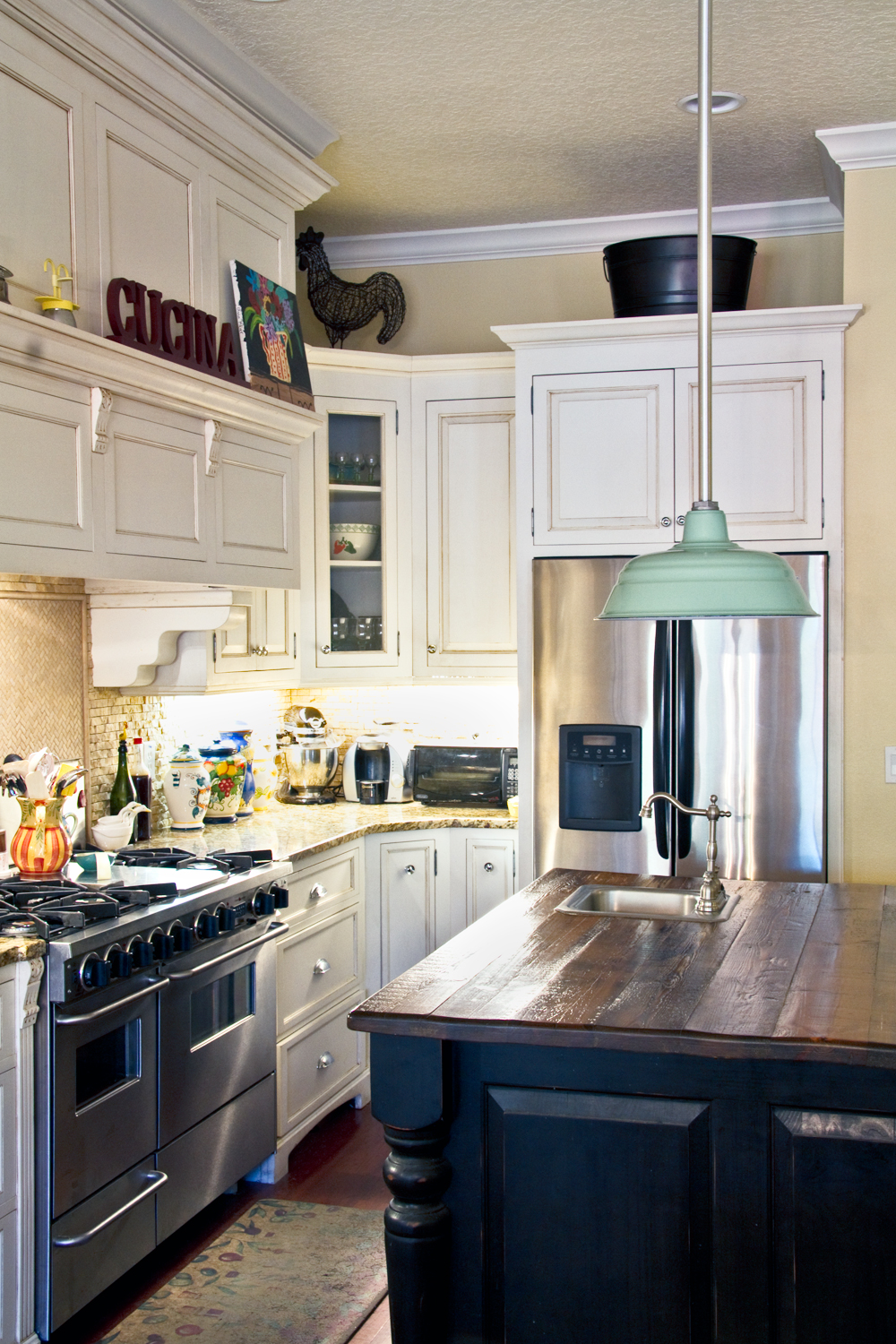 Featured Customer | Lisa from Winter Park, FL
Have you ever stumbled upon a photo and thought to yourself, "Oh, wow. I wonder who's lucky enough to live there?" We have, and that's why we love to see photos of your kitchen projects. Every room is beautiful, with its own tales of love, laughter, and life. Today's featured customer, Lisa from Winter Park, Florida, was gracious enough to let us into her home.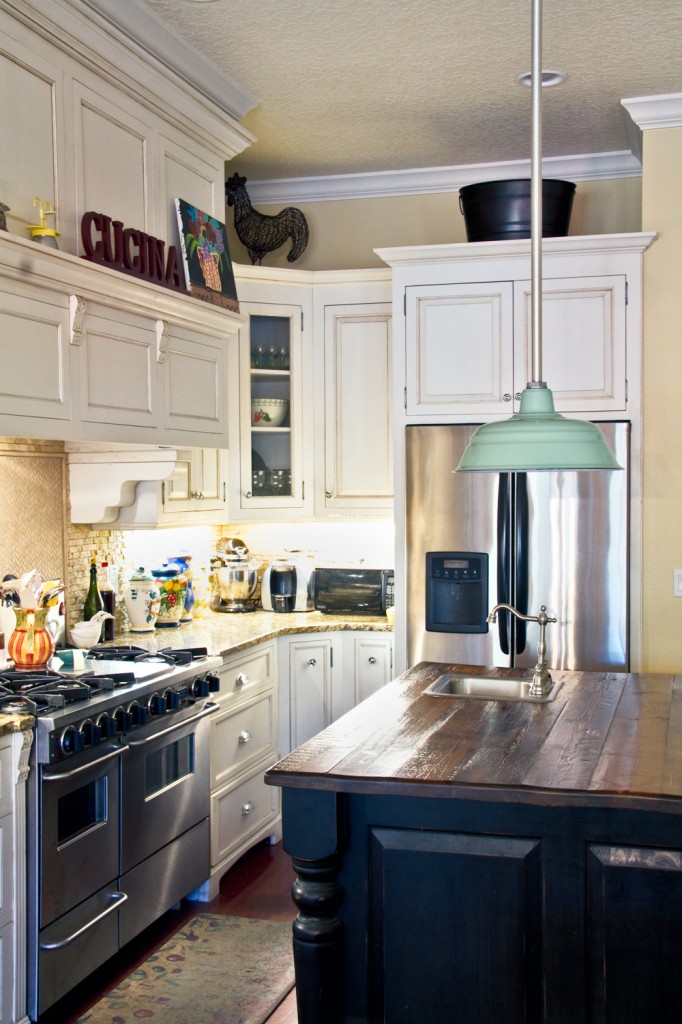 Rustic, with a splash of Florida color, Lisa clearly uses her kitchen quite a bit. The colorful jars on the counter top bring in a little personality and whimsy to the otherwise farmhouse styled space. Contrasting against the light granite and off white cabinetry, Lisa chose darker tones for the kitchen island. Featuring a repurposed wooden top and black cabinetry below, her choice for pendant lighting overhead was allowed to become the room's central focal point.
As you can tell, they did use under cabinet lighting and a few recessed lights overhead, but what was installed over the island is what we're here to brag about! Lighting all areas of the room is important, so thanks to our Benjamin® Bomber Porcelain Stem Mount Light this fantastic kitchen has all of the bases covered.
Sometimes you'll find multiple ceiling lights installed over an island – not in this case; it's a scaled down size so only one porcelain pendant was needed. The Bomber's oversized 17 inch shade can provide more than enough light to cover the work surface, plus the bolder jadite finish was allowed to instantly become the room's focal point and bring out colors found on nearby pottery.
While enamel stem mount lights are typically used outdoors or within larger commercial settings, they clearly work indoors too. This particular enameled light is a rugged alternative to traditional delicate farmhouse lights found today. We couldn't think of a better focal point for Lisa's Florida kitchen!