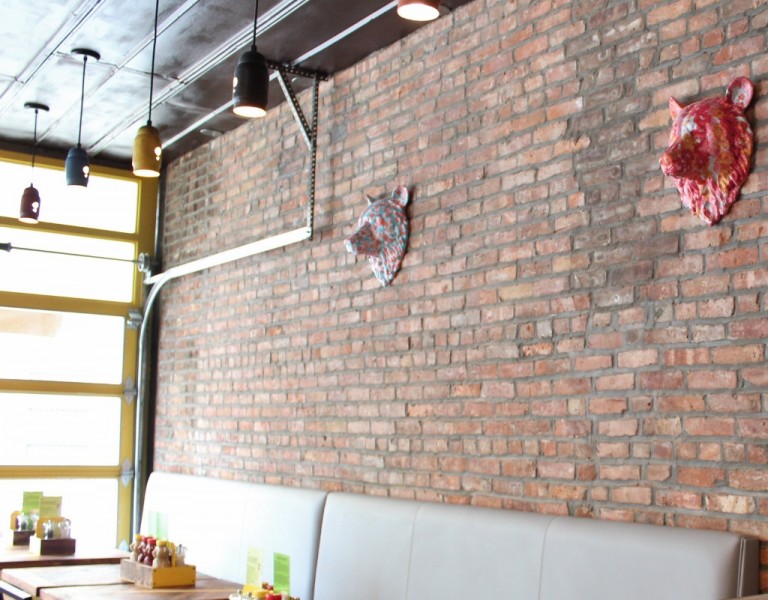 Industrial Pendants Lend Recycled Charm to Burger Restaurant
The not-so-secret recipe for the amazing food you'll find at any Bareburger restaurant in New York is listed right on their website. Organic, grass-fed, all natural, and sustainable are just a few of the words they use to describe the fare they create every day with the help of local farmers.

And the founders take just as much care when it comes to designing their restaurant spaces using recycled, reclaimed, and sustainable materials. Two new locations feature one of our favorite upcycled lighting fixtures — The Mig Retro Steel Industrial Pendant.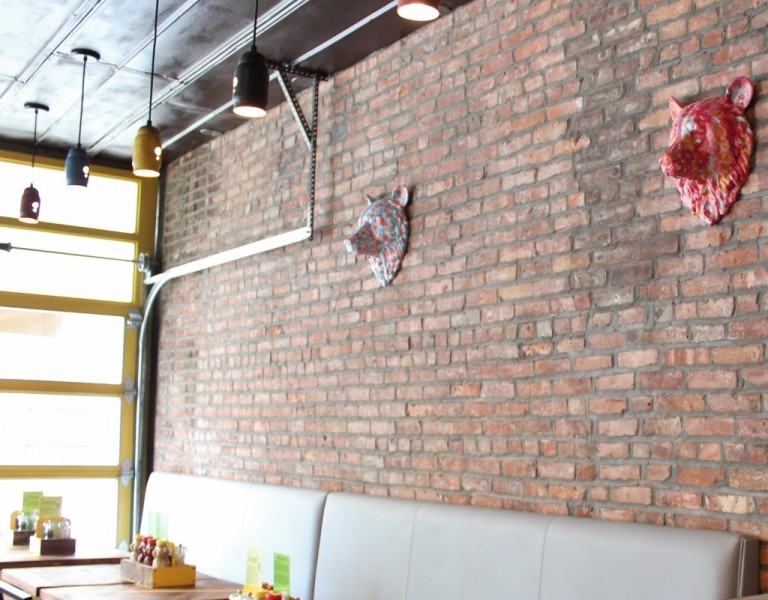 "At Bareburger, we focus on organic and sustainable comfort food, and have committed to building and designing our restaurants sustainably as well," says Bareburger co-founder Jonn Simeonidis, Jr. "The Mig Pendants fit in very well with our overall design aesthetic which focuses on recycled, reclaimed, and re-used materials." The Mig Pendants are crafted from steel acetylene tank tops — an item many restaurants use behind the counter. Simeonidis thought it would be interesting to take this element out of the back and feature it in the main dining space.
The Migs have been installed at two of the newest Bareburger locations — on Cobble Hill in Brooklyn and in Great Neck, Long Island. The designers chose a rainbow of Mig colors to install including Blue, Burnt Orange, Grey, Jadite, Red, and Yellow.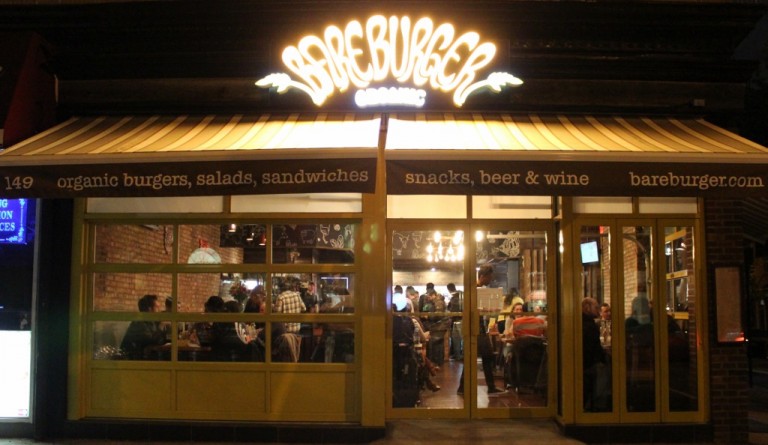 "I really like the color that the lamps lend to the front of the house," Simeonidis says. "We use a lot of wood throughout the restaurant and the colors of the lights provide a very nice contrast against all the wood. The wood and metal items are well-worn but also well-loved." The Migs come in nine different colors and can be hung with a standard cord or a cotton twist cord to add a bit more color and vintage flavor. They add the perfect touch of warm light to this comfortable and inviting space.
"We wanted to create a comfy and almost rustic feel," Simeonidis notes. "A place where our guests can relax and simply enjoy a great meal and great company."
Photos courtesy of Bareburger