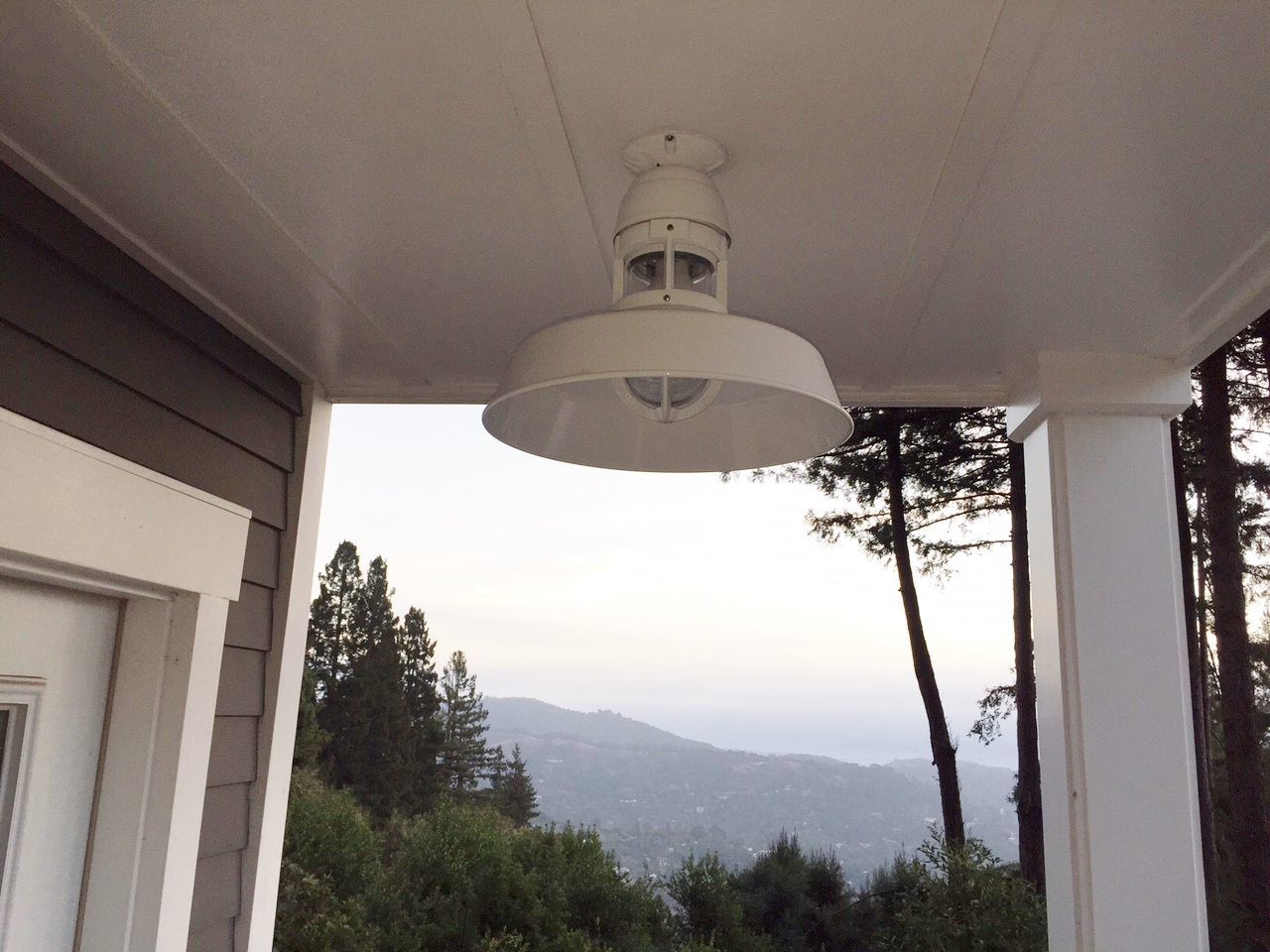 Industrial Flush Mount Pendant a Stylish Update for CA Home
When Jordan, of Mill Valley, California, went on the hunt for a new entryway light for his home, he had several items on his wish list — functionality, aesthetics, style, and, above all, something that would fit in the covered space which has a low ceiling.
He satisfied all of his requirements with the Sydney Flush Mount Pendant Light, an RLM-inspired warehouse shade that hugs the ceiling and draws from both industrial and nautical styles.
"I needed a flush mount light to fit the space." Jordan says. "And I chose the Sydney Flush Mount for its look and because it features both up and down lighting," says Jordan. Featuring a cast guard-and-glass body, the Sydney is hand crafted in our Florida manufacturing facility from commercial grade aluminum. This includes spinning the shade by hand on a lathe…
…powder coating in one of more than two dozen available finish colors from traditional Black, White, and Galvanized to more eclectic shades like Teal, Buttery Yellow, and yes, even Orange…
…and finally assembling the light with the specified guard, glass, and wiring.
Buying American was important to Jordan who notes, "I am so happy with your product and that I'm supporting American workers. I love the look of the fixture, but it also provides great lighting." Jordan tried out several types of LED bulbs before he found one to cast just the right light.
Jordan adds that he was so impressed with the finish and quality of the paint that next time he might just choose something with a little more flair.
"I have bought many lights for various construction projects, all the way from Home Depot to Restoration Hardware," he says. "For the same price, if not less, this light was incredibly well built with strong stainless screws. This is my new lighting company. I'm very impressed."
Photos courtesy of the homeowner