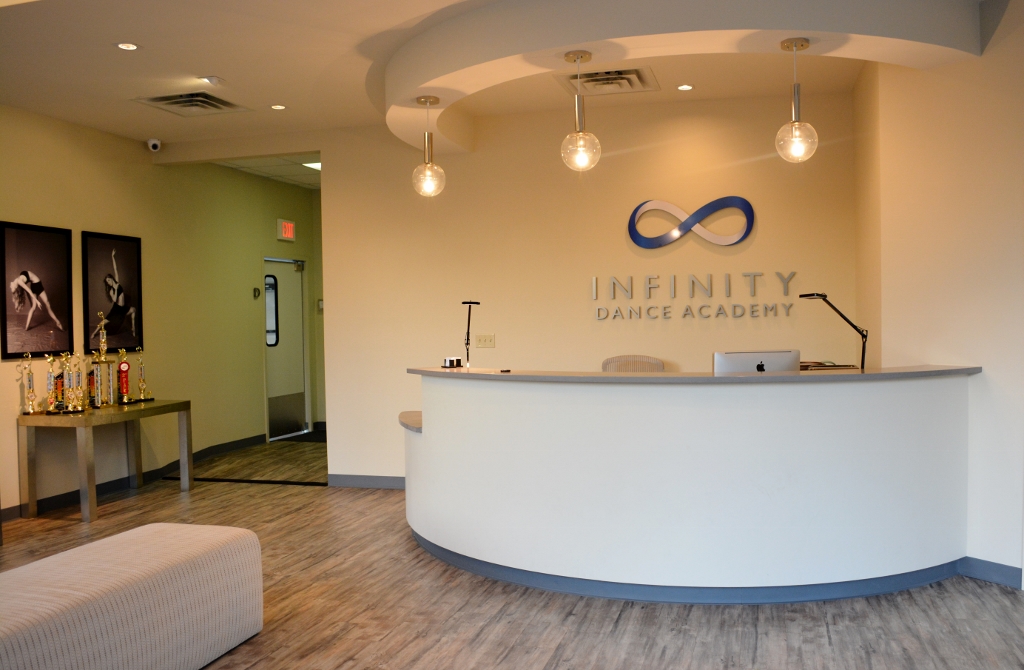 Contemporary Pendants Steal the Spotlight in Dance Studio
With a name like Barn Light Electric, we are your go-to source for American made, RLM warehouse shade lighting. Our barn pendant lights come in all shapes, sizes, and finish colors and can be customized with options like cast guard and glass or wire cages for a vintage look. But you know that already!
What you may not know is that we also offer a stunning collection of modern pendants for those homes, commercial venues, and other spaces that want a more contemporary look. Today's Featured Customer browsed our collection and chose the Spheres Pendant as the perfect accent for her dance studio.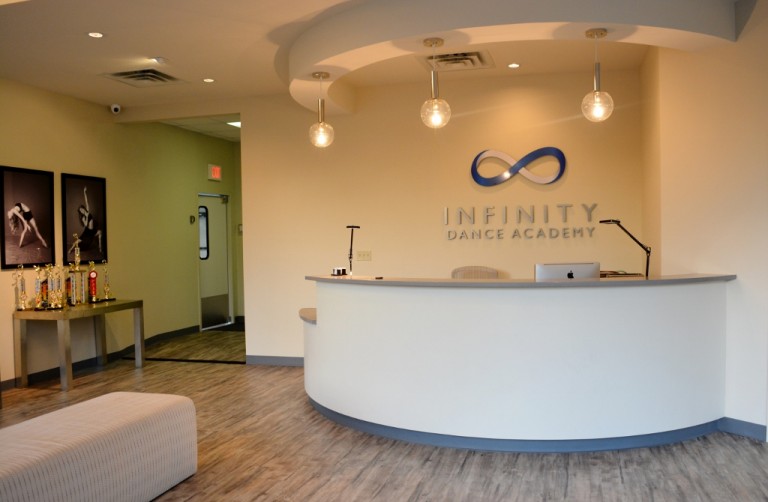 "We chose the Spheres Pendants because  they fit our contemporary professional design concept," says Emily Perkins, vice president of Infinity Dance Academy in Tulsa, Oklahoma. "We installed them above our reception desk and they are one of the first things people notice when they walk in the door."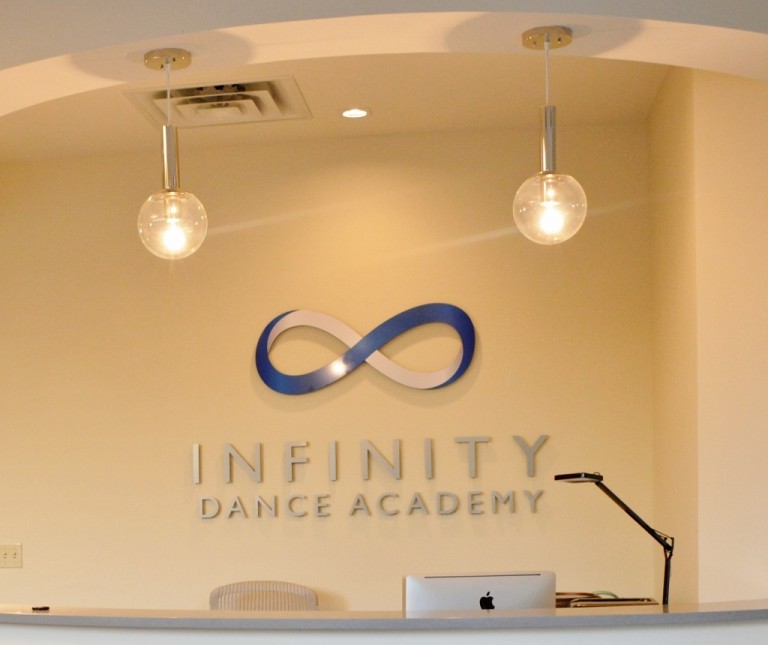 The Spheres Pendant brings an Art Deco feel to the space with its clear, round globe and Polished Nickel finish. Emily chose the 8″ globe for her setting but this modern pendant also comes in a 10″ or 12″ diameter. The fixture is topped with a Polished Nickel cylinder that encloses the adjustable cording.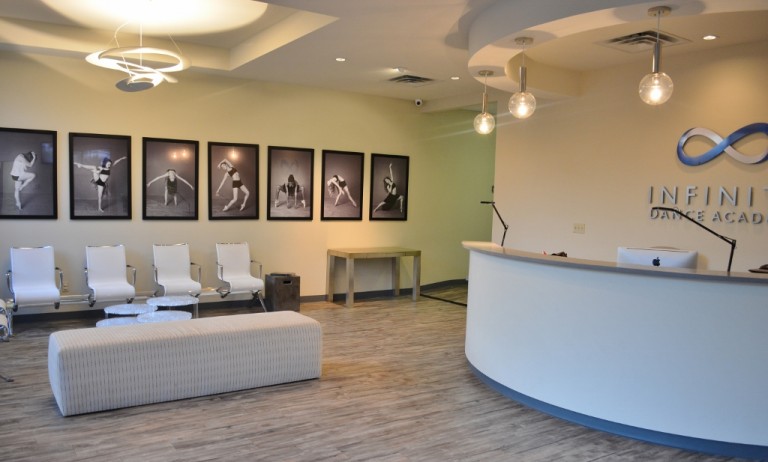 "We wanted our lobby to look professional and contemporary but also warm and inviting," Emily notes. "The finish goes well with the silver/grey in our logo as well as with the chrome accents in our seating. And the globes add an interesting shape and texture to the room."
For a similar look, the Bubble Stem Mount Pendant offers a vintage-style globe shade and socket with a slender stem mounting.
"We wanted our reception area to stand out and make a great first impression and this lighting sets a great mood," Emily says. "The pendants really pull the room together and we love that our customers frequently notice and compliment them!"
Photos courtesy of Infinity Dance Academy