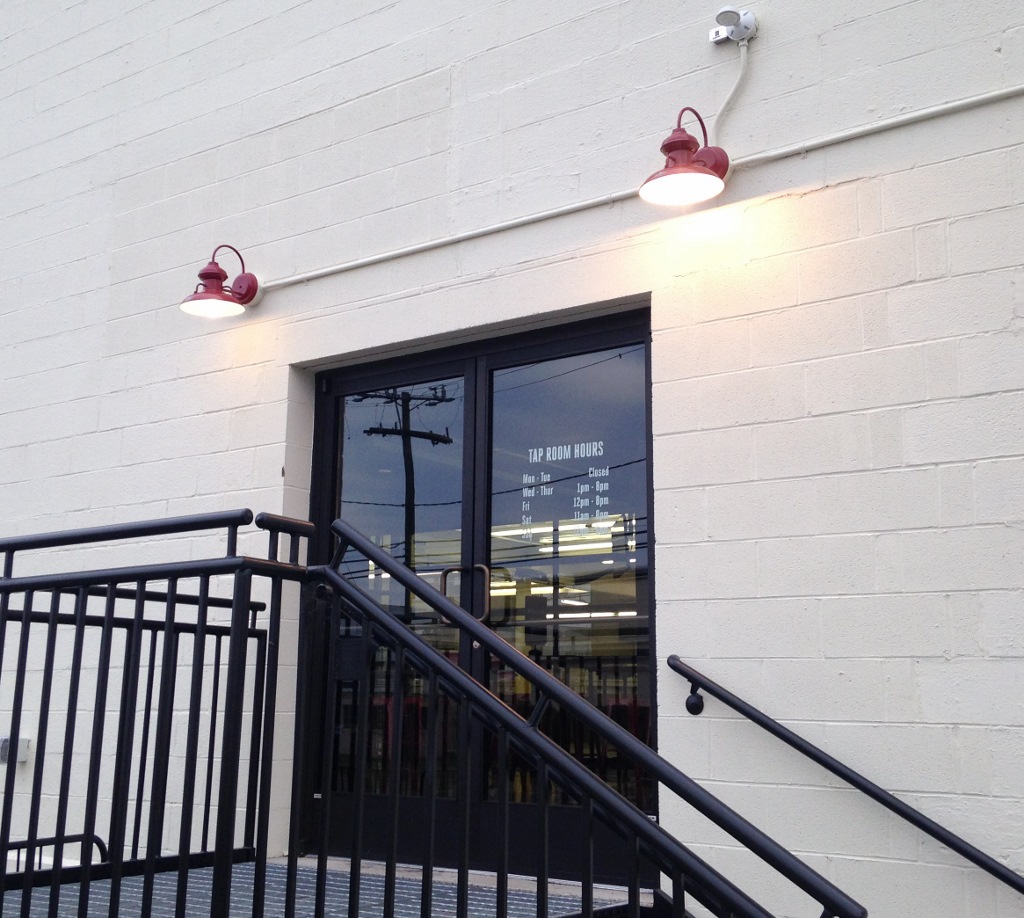 Barn Wall Sconces Rock the Starr Hill Brewery & Music Hall
Brew pubs are popping up all over the country with some serious concentrations in places like Bend, Oregon, and Asheville, North Carolina. And while many of these breweries are all about beer, there's a special place in Virginia that belongs on your beer app.
Starr Hill Brewery, located in Crozet, about 15 miles west of Charlottesville, serves up a variety of craft beer and seasonal brews with a hefty side of music.
"Starr Hill is a brewery with a heavy focus of music in our DNA," says Business Manager Josh Cromwell. The craft beer, live entertainment, and a stunning music wall filled with posters from local concerts and artist tours bring people in from all over the world.
The pub underwent some renovations last spring, and their lead designer, Jeannette Andamasaris chose the Barn Light Electric Laramie Wall Sconce to highlight the building façade. The building is a former manufacturing space that was used by Morton Foods and ConAgra for much of the 20th century. The design focus was to tie in the industrial feel of the brewery with newer touches for a mixture of modern and classic.
"We wanted to take some material from within the historic building and incorporate it into the Tap Room, like our rolling steel door that was originally mounted within the facility," Josh says. The space also features a concrete bar with slate siding and multiple garage door windows that roll up during the good weather to connect to the outdoor patio.
Jeannette chose six of the 12″ Laramie Wall Sconces finished in a Barn Red powder coat finish to bring a pop of color to the exterior wall and to the Tap Room entrance. This traditional barn wall sconce features mini-arms that reach out from the unique neck design onto the grooved shade. American made and hand crafted in our own manufacturing facility from commercial grade materials, the Laramie is wet rated for installation indoors or out.
"The lights really add a nice feature to the wall," Josh says, "and represent a modern take on our industrial feel!"
Photos courtesy of Starr Hill Brewery