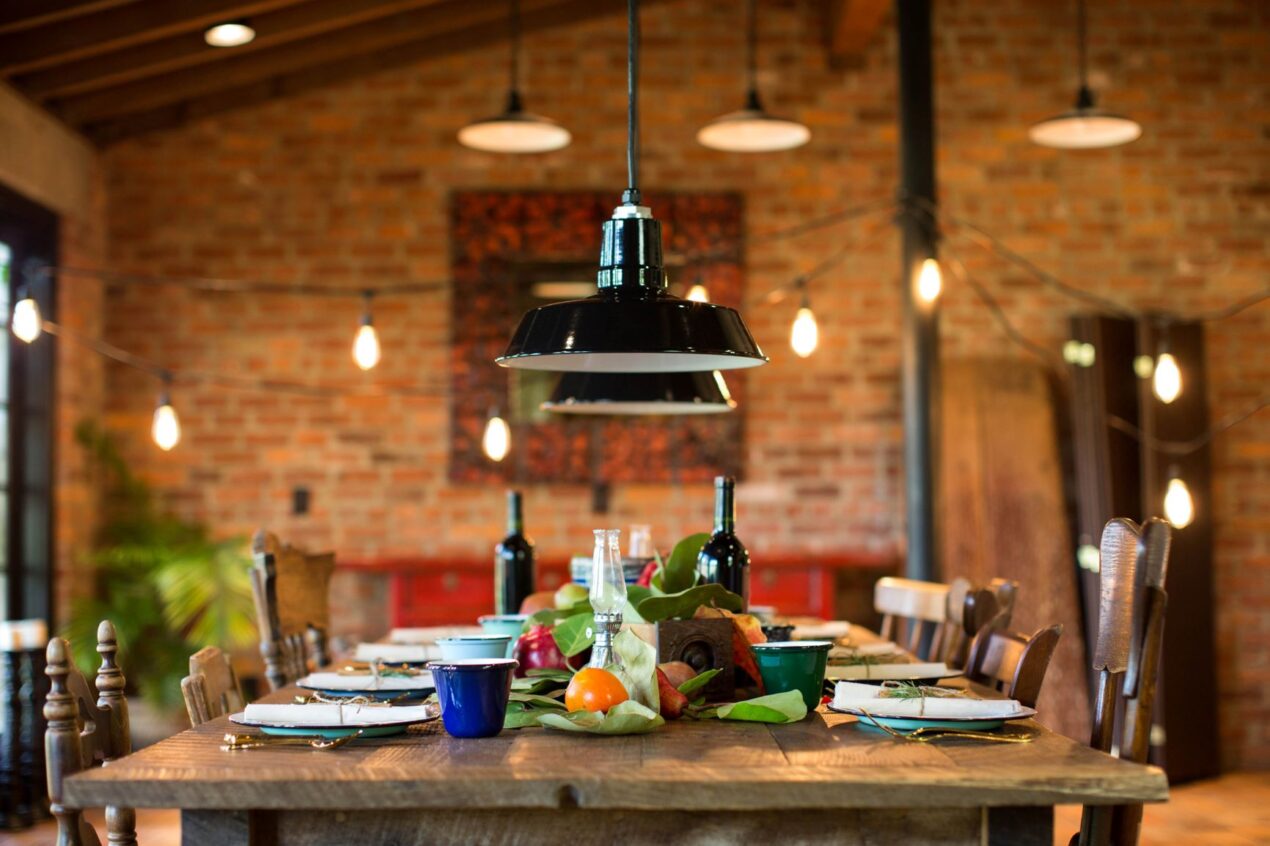 Porcelain Enamel 101: Why Porcelain Enamel Lighting Shines Above All
When we revived the art of creating porcelain enamel lighting a few years back, it was the first time in more than 50 years that porcelain enamel lights were once again being crafted in America. And while we often talk about the brilliant, high-gloss finish that the steel shades have when they roll out of our porcelain enamel oven, we don't focus as much on the interior of the shade which is most often coated in bright white.
The look of a white interior goes back to the very roots of warehouse lighting. In the early 20th century, warehouse shades were suspended over factory tables and work stations to provide a wide span of light to workers. The white interior of the shade helped reflect even more light which was a huge improvement over the bare bulb pendants that had been the norm.
Today, the bright white interior offers a nice contrast to the rainbow of colors you can choose for the exterior of your shade. While Vintage Green is most often found on vintage warehouse shades, our porcelain palette of colors ranges from Cherry Red, Jadite, and Yellow to metallic colors like Bronze, Graphite, and Metallic Chrome. And while bright white may be the traditional hue for the interior of the shade, you can also choose to have the interior match the exterior as shown above.
Back in the factories, porcelain enamel lighting was perfect for less-than-ideal conditions. Factories were often cold, damp, or filled with chemicals. Porcelain enamel is the only finish that will never fade and clean up is easy. A simple soap-and-water wash is all that is required on occasion to bring the finish back to its original lustre.
Today, homeowners and business owners alike appreciate the durability and timeless style of porcelain enamel lighting. And our porcelain enamel lighting is also available in LED so you can save time and money on energy and maintenance costs. Porcelain Enamel LED lights can be installed and enjoyed for years to come!