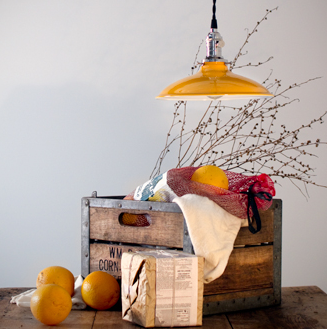 Edison Bulbs Complete the Look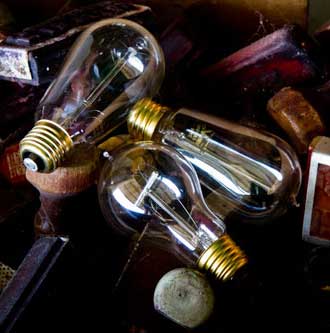 Edison Style Light Bulbs complete the nostalgic, vintage look of industrial cord hung pendants or porcelain barn lights. These incandescent light bulbs were reproduced mirroring the styles of the late 19th and early 20th centuries. Based on the original bulbs invented by Thomas Edison, these incandescent replicas are available in several styles: Victorian Era, 1890 Era, and 1910 Era. Most wattages range from 25 watts to 60 watts.

America was introduced to these bulbs on New Year's Eve of 1879, when Christie Street in Menlo Park, New Jersey became the world's first street to be lit by incandescent light bulbs. One year later, Thomas Edison's bulbs were mass produced and the first homes were lit by incandescent lights. During the final years of the 1800's, light fixture manufacturers started to produce barn light components such as sockets, cut-outs, bulbs, switches, rosettes.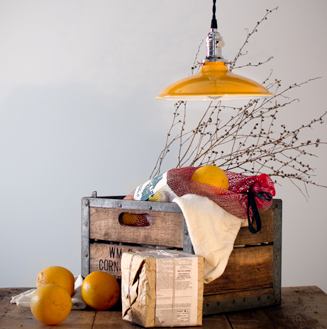 Today, reproductions of the historic bulbs make a perfect match for the Barn Light Indy Pendant and the Ivanhoe® Sinclair Industrial Porcelain Pendant at Barn Light Electric Co.®. The Indy Pendant is an American made reproduction of original, simple drop cord pendants. It comes with a turn key on/off switch and cloth cord option, which makes it an ideal fixture to hang above tables, counter tops and storefront window displays.
If you're searching for a vintage inspired industrial light to highlight an Edison Style Bulb, consider the Ivanhoe® Sinclair Industrial Porcelain Pendant! This exclusive Barn Light Electric Co.® pendant is American made with a brass or nickel socket. It boasts a porcelain enamel finish that is available in multiple different finishes like Cobalt Blue, Green or Yellow (shown above). Like the Indy Pendant, the Ivanhoe® Sinclair is hung from a replica cloth cord, just as they were when Edison Bulbs were originally used.
The turn of the century appearance of both of these pendants make them extremely popular in in restaurants and shops yet are commonly found within the home as well. While these fixtures are impressive on their own, an Edison Style bulb adds character and charm, don't you think?