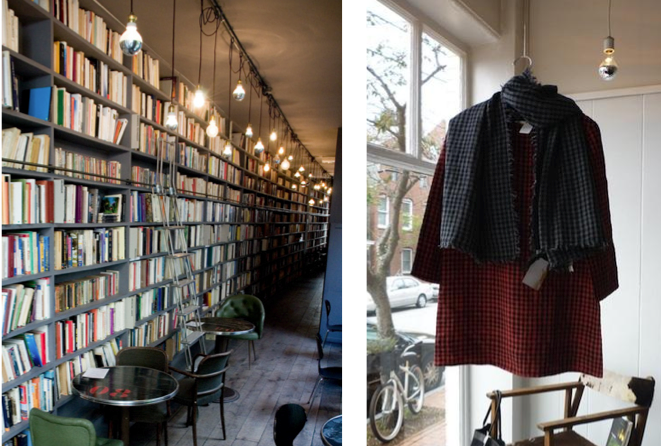 Chrome Light Bulbs Provide A Unique Look While Cutting Down On Glare!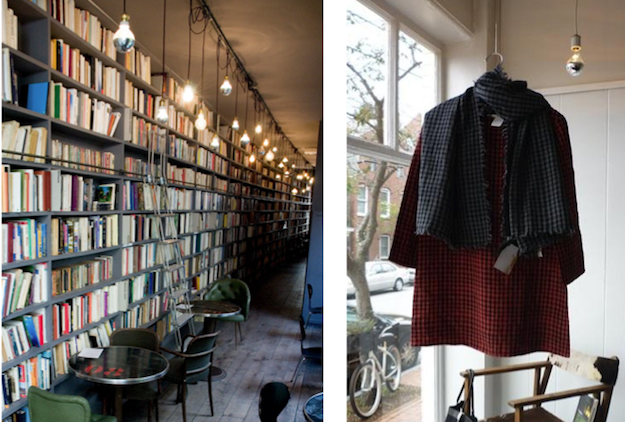 Photos Courtesy of Decor8 Design Blog (Left), Remodelista (Right)
Although you may have not recognized them, Half Chrome Light Bulbs have been used in commercial buildings for many years. Typically used in environments where a glare needs to be reduced, the chrome coating shields the filament, ultimately making the bulb an indirect source of light. They are a wonderful lighting choice wherever you need to keep light directly out of people's eyes. Such situations can include bathrooms, kitchens, offices, or restaurants where overhead pendants have a very close proximity to one's eyes.

Their characteristic silver top sets them apart from traditional standard incandescent light bulbs. Depending on the style ordered, chrome bulbs are available in 60-150 watts each and have a standard, screw in base (which means they will fit right into most of your home's current fixtures). The G40 Chrome Bulbs are a larger and more circular style than their standard counterparts. This style of bulb has been popping up more and more on the design scene and when placed in a single socket fixture, similar to the Indy Industrial Pendant, the pair become a sleek, industrial set ideal for retail locations and libraries like you see at the top.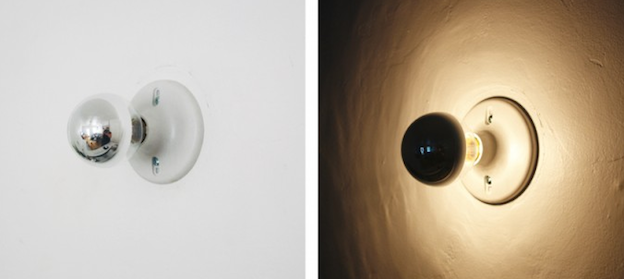 Photo courtesy of The Brick House
The sample photo above shows a great example of a the Half Chrome bulbs during day and night settings. During the day when the light is not in use, the bulb acts as almost a decorative accent when reflecting light off its chrome base. By night, the chrome base indirectly reflects light back against the wall creating a wide spread of soft light. This is a great wall mount solution to closets, hallways, or home offices that lack space or adequate lighting.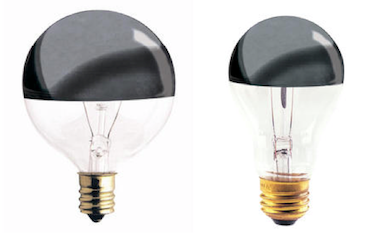 Shown (Left): Case of 12 G-40 Standard Base Globe Light Bulbs Half Chrome $56.00 Set, Shown (Right): Case of 12 Half Chrome Decorative Light Bulbs $45.00 Set.