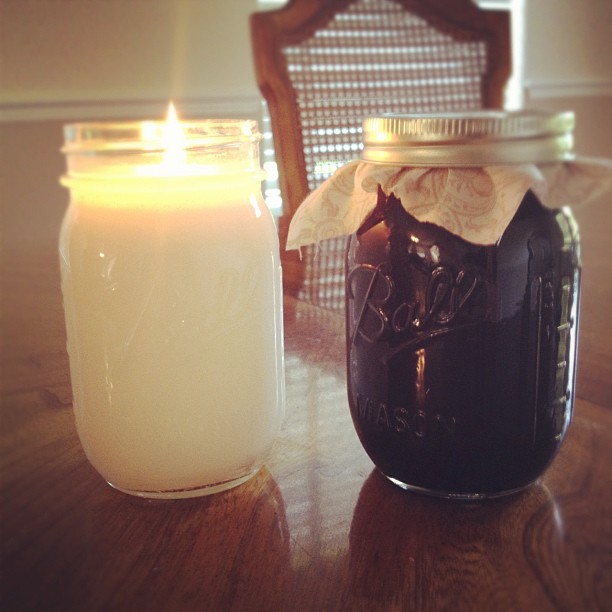 DIY Decor for Your Home: Mason Jar Candles
Mason jars are emerging all over the decorating circuit. From Mason jar wine glasses all the way to unique Ball Jar Pendants, these iconic pieces aren't just for canning and preserving anymore! Don't believe it? Just do a quick Google search for "mason jar crafts" and see the possibilities emerge!

The Mason jar candle is a little bit more time consuming than most other DIY projects, but probably the most rewarding! You can use these for a variety of options, maybe even a centerpiece at a rustic country wedding. What you'll need: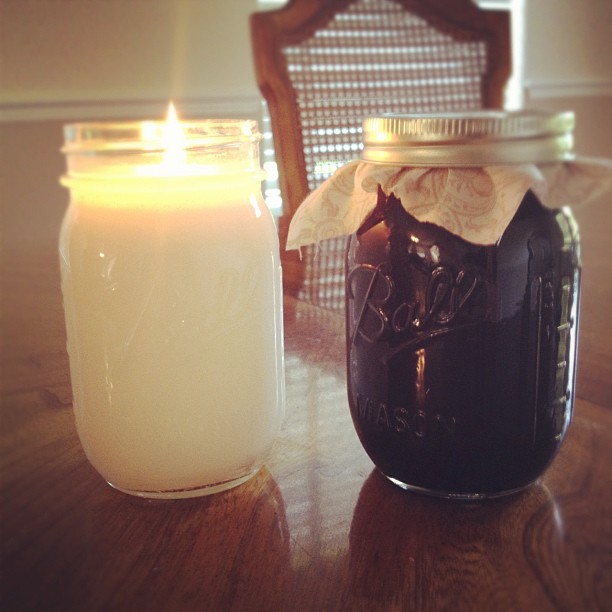 Mason jars
One 12 oz. bag of wax flakes per jar
Scented oil
Wicks
Dowel rods or wooden skewers
Start off by melting the wax over low heat. Keep in mind that it should never smoke, burn or boil. Stir throughout to ensure even consistency and temperature. While the wax is melting, center the wick in your Mason jars and secure them with the rod or skewer. Once the wax has completely melted, add in your scented oil and stir.
At this point, you'll need to pour the melted wax into each Mason jar. It will take a while for the wax to cool completely, so kick back and relax. Turn on your favorite college football game and play the waiting game! Once the wax has cooled and hardened, remove the securing rod and snip the wick down to a safe length.
These Mason jar candles make great gifts, and are more personable than a standard store bought candle. Add some matching fabric over the top and secure with the lid. All you need now is a gift tag for that special someone!
Don't forget to vote for Barn Light Electric in the Martha Stewart American Made Awards! You can vote once a day from now until September 24th. Check out our nomination page and vote today! Thank you!