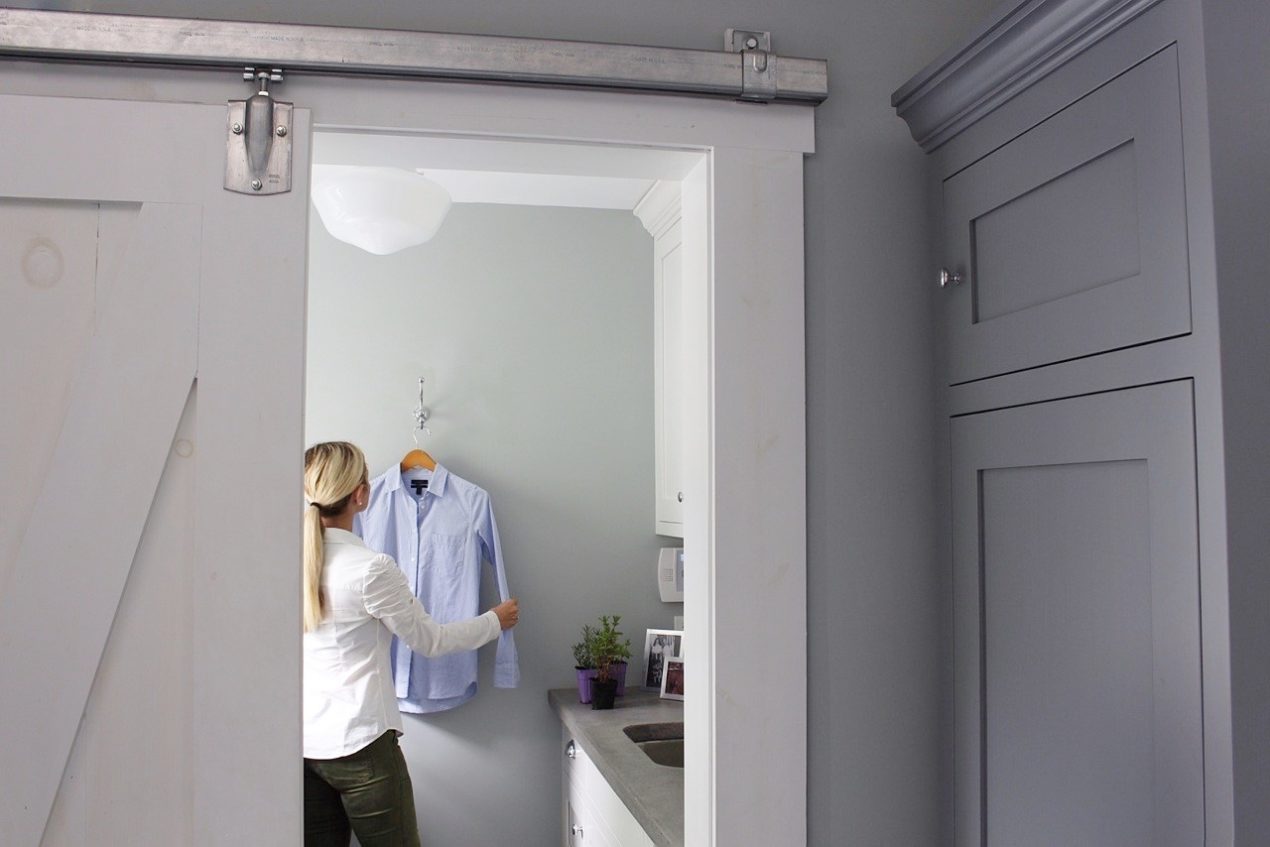 Design Inspiration Focuses on the Feeling, Not the Look
We're always on the lookout for new and interesting design blogs, and our latest discovery — House 214 Design — is a visual delight. Writer Melinda McCoy uses her background in teaching and love of design to inspire readers to look at every design decision, no matter how small, as an opportunity to make an impression.
"For me, design isn't about a look, but a feeling," Melinda says. "A feeling that is about emotion and, simply put, feels right to you and your home. It is that 'something' when you walk into a space that just feels right."
Melinda strives for a classic, timeless feel in her 1940s-era home. When she began searching for a new flush mount light for her laundry room, it was important to capture the historical essence of her home.
"I use the words classic, timeless, and real as a guideline for the design elements in our home," she notes. "This gives me the ability to respect our home and the feeling I hope to create. By using these words as a guide, I make decisions with intention rather than decisions based on the latest trend."
When Melinda found the Primary Schoolhouse Semi Flush Mount Light, she knew the American-made fixture would honor her home's story and help marry the old with the new in a consistent, seamless way.
"This style of lighting was first found hanging from classroom, library, and courthouse ceilings in the 1920s," she explains. "It earned the reputation as a practical choice in these settings and one that would help accomplish everyday jobs. The history, along with the look, allow it to have the classic and timeless feeling that I work to create in our home."
Melinda chose to customize her new schoolhouse light with a large globe and a White fitter and canopy. These classic lights can also be customized with painted bands around the globe.
"For me, honoring consistent elements throughout our home creates a calming, predictable setting which I appreciate and crave," Melinda says. "By choosing consistent elements in color, patterns, and textures, my home doesn't feel disjointed from one room to the next. It creates the calming retreat we desire where everything flows and connects."