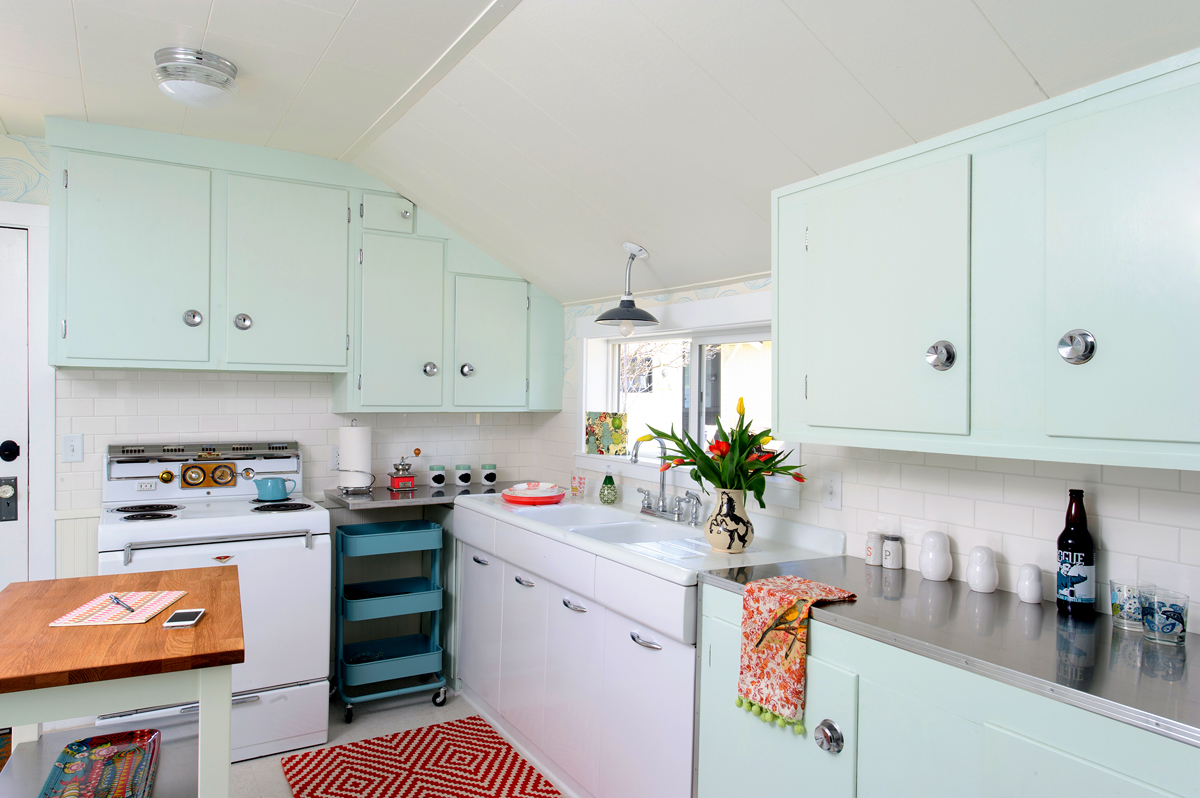 Design 101: How to Use Barn Lighting in Mid Century Modern Interiors
Our expert for today's Design 101: lesson brings a wealth of experience backed by two master's degrees and study at the Lorenzo de Medici School in Florence.  Regan Billingsley, of Regan Billingsley Interiors in Kensington, Maryland, embraces fun, functional design and harbors a deep passion for color. We asked Regan to talk about how to incorporate barn-style lighting into mid century modern homes.
Regan: The farmhouse style of lighting originated in the 1920's when the need for more industrial types of lighting developed out of a post-war economic boom.  There was a need for increased lighting in factories, as well as commercial environments such as train stations and public buildings.  The objective with industrial farmhouse lighting, at the time, was to be able to create bright, downward illumination for practicality as well as a need for an innovative approach to lighting solutions.
Lighting designs became more functional with the use of durable materials that were highly reflective, as well as being more cost effective to mass-produce.  The result was a new style of lighting that was both aesthetically hip and purposeful.  It incorporated clean lines, a minimal style, and basic materials such as porcelain enamel.
The simplistic style of barn lighting easily translates into mid century design.  The following are parallels: streamlined silhouettes, primary colors, reflective surfaces, sustainable materials, and inexpensive production.  These design principles translate into every aspect of mid century design from furniture to textiles to architecture to lighting.
The industrial aesthetic of barn and industrial farmhouse lighting meshes well with the characteristics of mid century design by coordinating style, functionality, and availability.  These are all things we still focus on in design today making it very cool that fixtures originating from the 1920's are still relevant!
Regan Billingsley offers a full range of design services in D.C., New York, Los Angeles and beyond