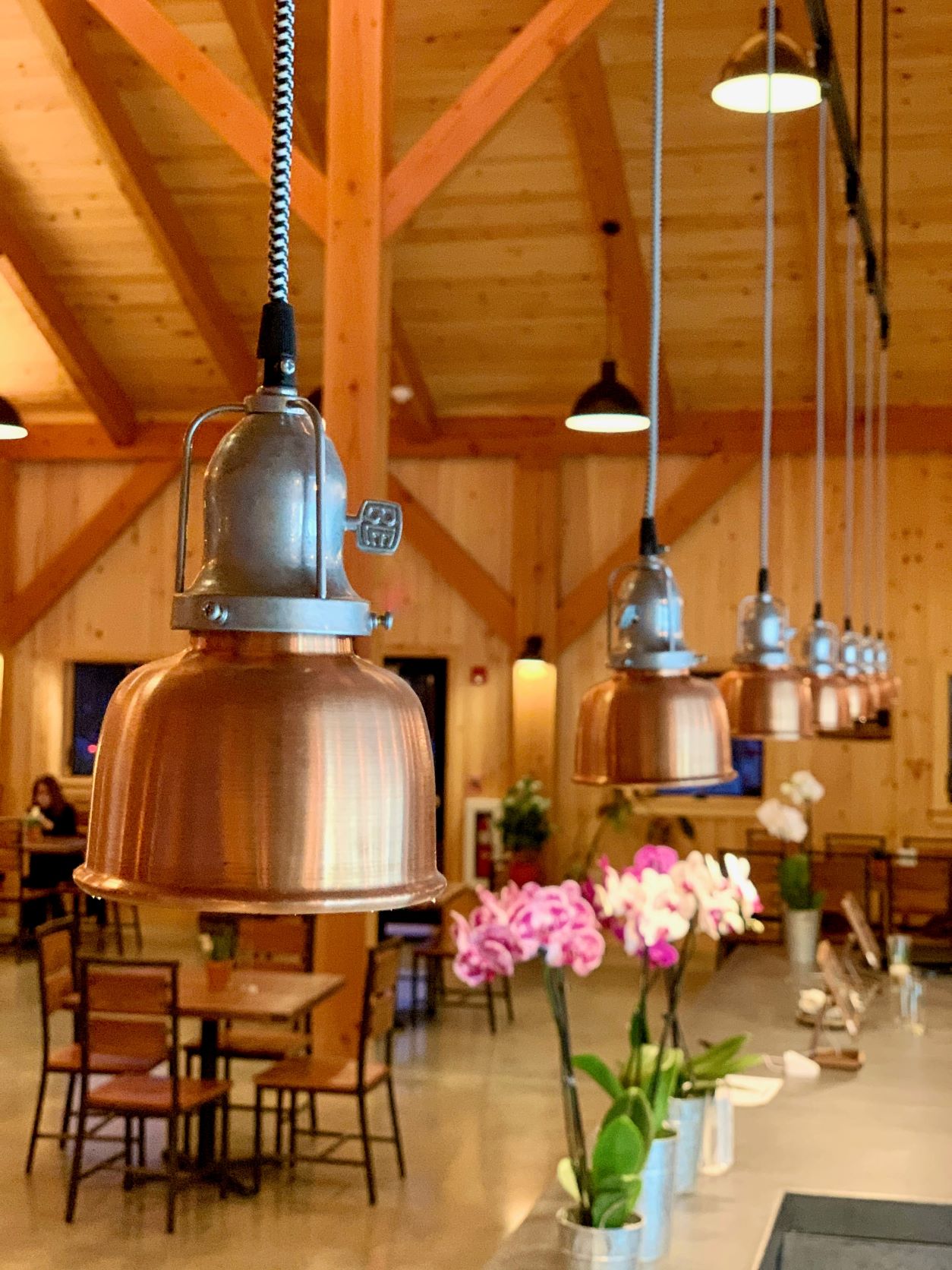 Deep Bowl Style in a Mini Shade Packs a Punch in Tight Spaces
Don't you just love finding the perfect ceiling pendant on Houzz or Pinterest? You pin it to your lighting board and start dreaming of finish options, colorful cording, and other ways to customize this beauty. At some point, reality sets it and you realize that, while the light looks stunning in those professional photos, that huge bowl would overpower your own space.
In Keri's 1,500-square-foot apartment in Brooklyn, New York, space is at a premium but she didn't want to sacrifice any style when it came time to remodel. By redesigning the floor plan, Keri opened up her living room to the kitchen where she chose the deep bowl styling of the compact Fargo Pendant to highlight the kitchen island.
This scenario often plays out with large pendants featured in generous dining rooms and cavernous living spaces. Luckily you can get deep bowl styling in a smaller size fixture with the Fargo family of lights.
"We wanted the balance of something that could go classic or industrial depending on your design sense," Keri says. "In addition, the wattage was great on the Fargo. We found that you can't always get high wattage and good design, but these lights gave us both." The  5″-wide shade of the Fargo is perfect for this space, and Keri chose the Satin Steel finish with a wire cage and white cloth cord for her pendants.
This American-made barn fixture is also available as a sconce for those spaces where a larger bowl simply won't fit. When Michelle was searching for a wall sconce for the screened-in porch of her Maine home, she wanted a fixture with a focused beam of light plus a switch. The Fargo Wall Sconce gave her both options and fits her industrial farmhouse style to a tee!
Michelle customized her new wall light with a Buttery Yellow finish, a Black finish on the arm and mounting, and a paddle switch.
This adaptable light also comes as the Fargo Stem & Loop Pendant with a unique combination cord-and-stem mounting and a variety of customizing options including finish color and wire cage options.
Second and fourth photos courtesy of the homeowners