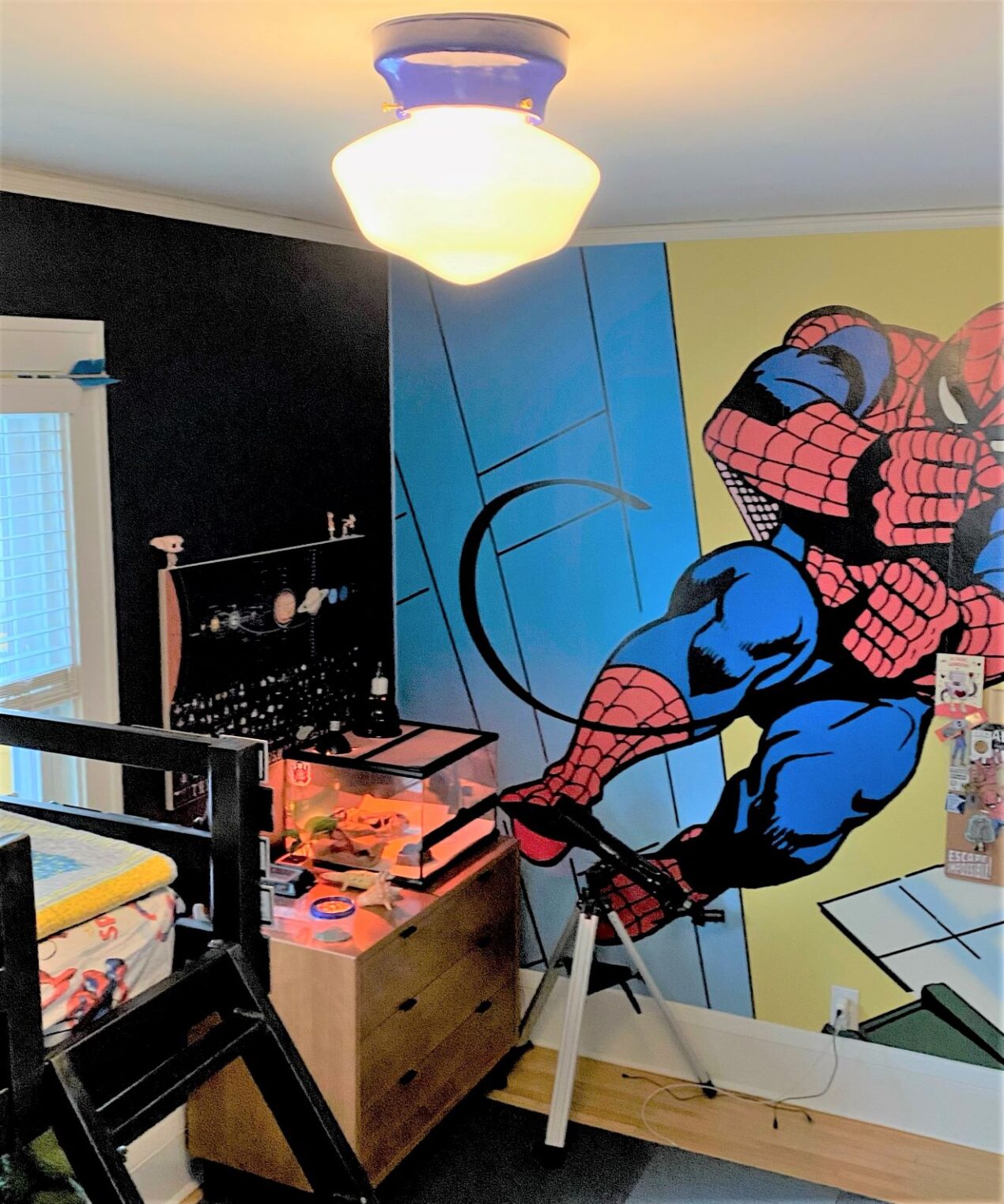 COVID-Era Renovation Adds Color to Kids' Bedrooms
Countless families spent 2020 close to home as schools went to online instruction and employees worked remotely during the COVID pandemic. For Jennifer and her family, this meant plenty of time in their 1923-era bungalow located in the Macalester Groveland neighborhood of Saint Paul, Minnesota.
"We have lived here for 20 years and have slowly worked to remodel our home," Jennifer says. "A few years ago, we finished the basement, added a brew room, a bathroom, and a family room." When COVID struck, 17-year-old Megan and 13-year-old Luke hunkered down in their bedrooms each day for school.
Megan's room became her creative outlet, and she spent hours adding to and changing her space. With money saved from working at a small local pharmacy, Megan purchased items for her bedroom including vintage record albums and photos. She also has more than two dozen plants in her room.
"The original light fixture in Megan's room was in the house when we bought it," Jennifer explains. "We wanted to change it for years and were inspired by Megan's room changes." Her parents had purchased exterior lighting from Barn Light Electric in the past and decided to look at the website for options.
"We showed Megan the Kao Primary Schoolhouse Flush Mount Light from Barn Light," she notes "She chose Sherbet Orange for the color." The handcrafted fixture is also customized with large opaque glass. With Megan's room refreshed, Jennifer turned her attention to Luke's room.
"We bought the Spiderman mural when he was born, and last year, he asked us to paint his walls black," Jennifer says. "We found Benjamin Moore's Wrought Iron to go with his bunk bed and also complement the mural." Luke also got some new furniture for his room and a new light from Barn Light Electric.
Luke's fixture is the same Kao Primary Schoolhouse Flush Mount Light with the same large opaque glass as his sister's. Luke told his mom she could pick the color, so Jennifer selected Cobalt Blue to go along with the Spiderman vibe.
"We selected Barn Light fixtures because the style goes well with the era of our house," Jennifer says. "It's also a bit modern and fun!"
Photos courtesy of Megan