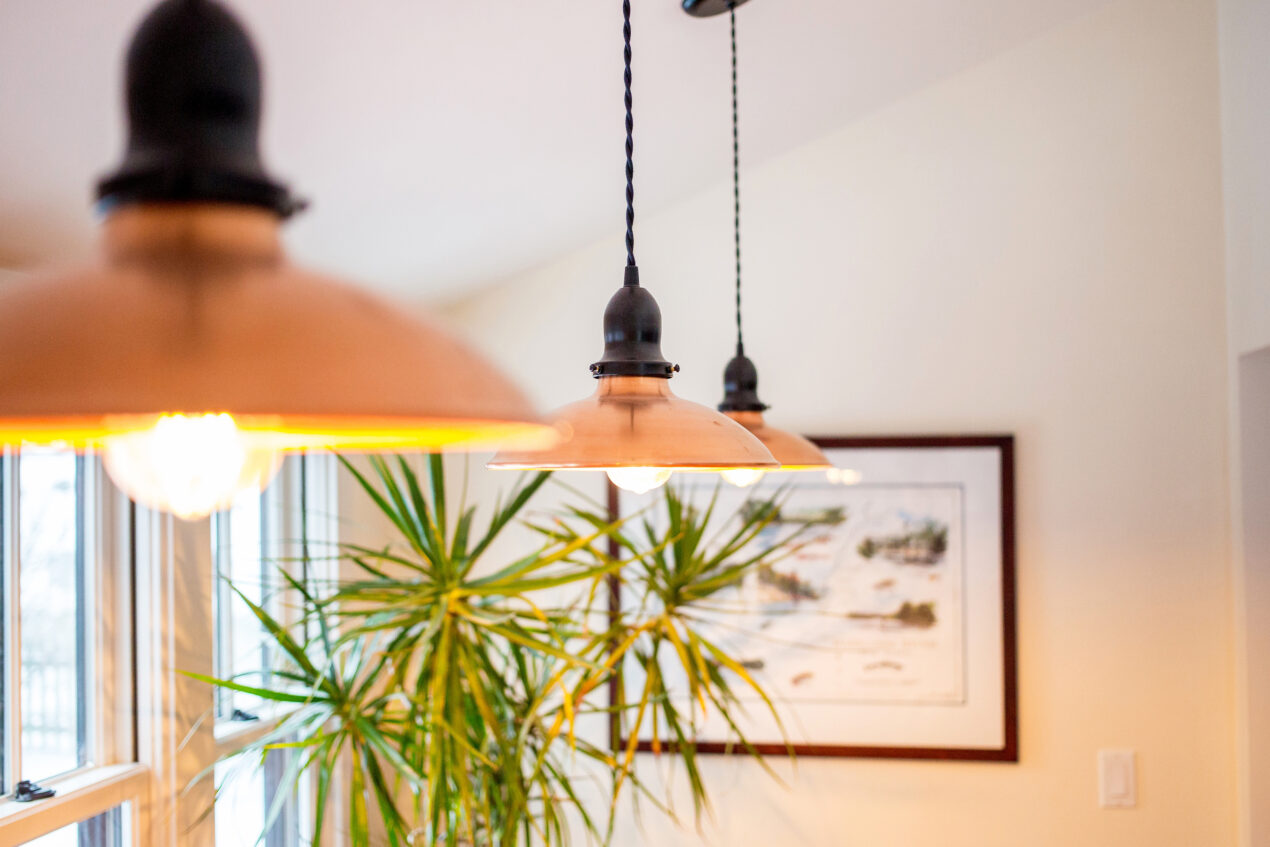 Cord-Hung Lighting Gets a Makeover with Array of New Colors
They say the devil is in the details. Not sure who "they" are, but I tend to agree! The details, like those last few items on your punch list, can drive people to distraction when trying to complete any task. The last two percent is often the most difficult.
When the task is selecting new lighting for your home or office, getting the details right can mean the difference between ending up with a basic fixture or one that adds the wow factor you desire.
To help you create a fixture with that perfect wow factor, we offer dozens of customizing options that you won't find as you wander the aisles of the big box stores. In addition to multiple shade sizes, a rainbow of finish colors, and vintage add-ons like a wire cage or cast guard and glass, we recently expanded our line of cord styles and colors to give you one more detail to consider!
The cord is often overlooked as a design element but this simple mounting option can bring added color and texture to the overall look, draw the eye upwards into the space, and give the fixture that something extra that sets it apart from other ceiling pendants.
For example, this Sinclair Spoke Top Pendant Light can take on a variety of looks depending on how you choose to finish it. A replica of original 1930s Benjamin® industrial drop cord lights, this American-made, cord-hung pendant features plenty of customizing options including more than 20 cord colors to choose from.
When browsing your cord options, consider the location where you will be installing your new cord hung pendant. For damp locations, which is an area that is subject to moisture or precipitation but not directly exposed to the elements, you will need one of the damp rated cords shown above.
For interior installations, such as your kitchen, dining room or bedroom, you can choose from either the "dry locations" chart above or the "damp locations" chart if you find one there that suits your style. The important thing to remember is that for damp locations, you need a damp rated cord!
And if you have any questions about cording options, our helpful and friendly sales staff stands ready to answer your questions at 800-407-8784, via email at sales@barnlight.com, or via Live Chat during our regular business hours. Just click on the Live Help button on our home page!