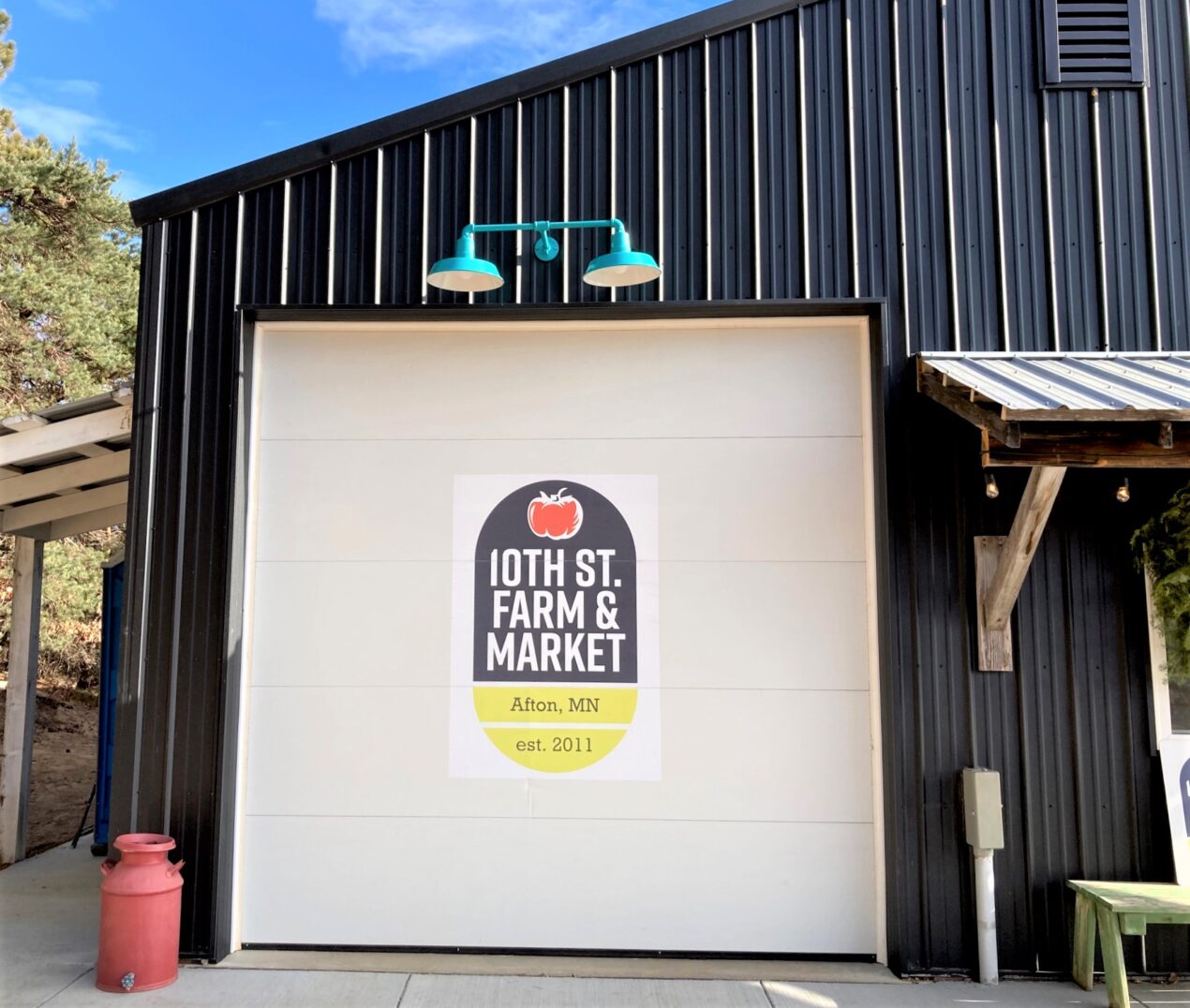 Colorful Lighting Adds Festive Touch to Minnesota CSA Farm
One of the highlights of summer is enjoying fresh-grown produce from a local Community Supported Agriculture (CSA) farm. But if you're lucky enough to live near Afton, Minnesota, you don't have to wait until summer because the 10th Street Farm & Market has fresh produce all year long.
Yes, you read that right. Homegrown produce available in Minnesota — year round!
"Our farm is an extended season micro farm that uses unheated high-tunnel technologies that allow us to grow organic produce year round," says Lisa, who started the farm with her daughter, Hallie, back in 2011. "Today, Hallie is the owner/operator and lives on the property with her husband and daughter."
The family recently took on the remodel of a pole barn that was built in the 1990s. It houses the CSA stand where members come to pick up their weekly share of produce.
"Our design direction was to modernize the farm buildings and make a connection to our modern farming systems and technologies," Lisa explains. "Black steel siding gave us a blank, timeless canvas as well as absorbing heat in the winter greenhouse." Hallie displayed her creative side when choosing exterior lighting for the building.
She chose an Original™ Dual Arm Sign Light to highlight the farm's façade. This handcrafted sign light features two 14″ shades with a sassy Teal powder coat finish. The shades are mounted on 12″ arms.
"We were looking for one sizable light, and the Dual Arm Sign Light allowed us to fill up the space with only one fixture," Lisa notes. "The 14″ shades make the fixture feel bigger, and the Teal was chosen as a pop of color to balance the front side of the barn."
For the side door, Lisa and Hallie chose an Industrial Static Sconce. They customized this wall light with the same Teal finish, a flared shade, and clear glass.
"We needed a light so why not add some style and color!" Lisa says. "With the shortened days of winter, many of our members do show up in the dark, so having a lighted entry is not only safe, but welcoming." She adds that after looking at many fixtures, they chose Barn Light Electric because of the variety of colors and customizing options. They ordered finish color samples to help make their final choices.
"Our experience from design to order to receiving the product in a timely fashion was great," Lisa says. "We found the online process and the customer service at the factory to be very helpful."
Photos courtesy of 10th Street Farm & Market