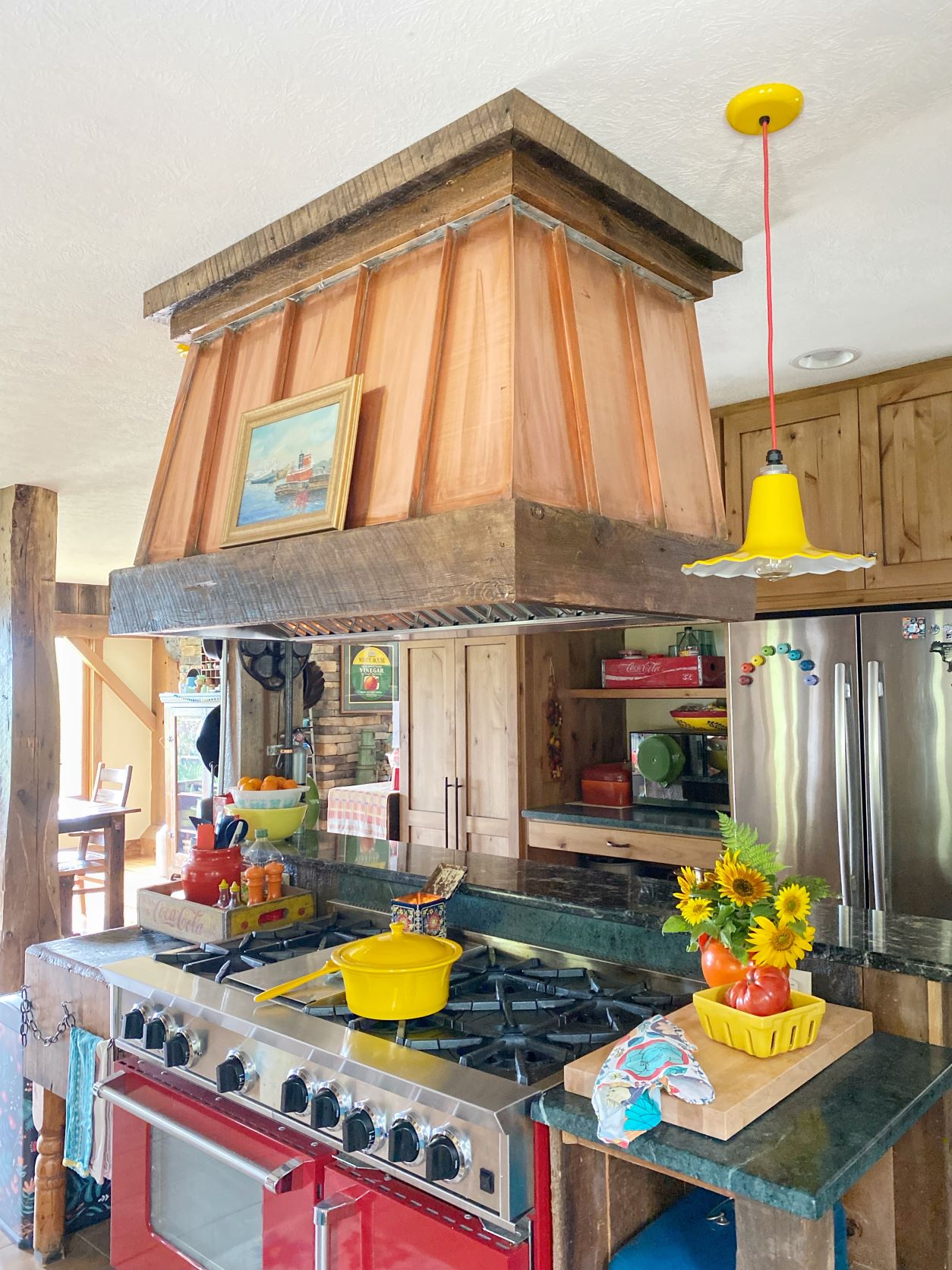 Colorful, Easy-to-Clean Pendants Perfect Choice for Kitchen Lighting
No one embraces color more than April @BarnHomeLiving. If you haven't discovered her Instagram feed, pop on over and get inspired! Earlier this summer, we posted a two-part series on April's gorgeous barn home in Pennsylvania which you can see here and here.
Today, April is sharing the latest addition to her kitchen. She openly admits being overwhelmed with decision fatigue when she purchased glass globe fixtures, shown above, during their build process. April knew they could replace the cheap, big-box store fixtures after they moved in and weren't rushed to make a decision.
"I decided to switch lights because I was so annoyed with the glass globes," April says. "They would get so greasy being over the range. They are just above head height so they are a real focal point. I would always notice the dirty lights." April wanted something easy to clean that would add even more color to her kitchen.
The wavy shade of Barn Light's Seaside Pendant Light caught April's attention with its whimsical style. She customized these two pendants, which are handspun from commercial-grade aluminum, with 12″ shades, a Buttery Yellow powder coat finish, and red cloth cords.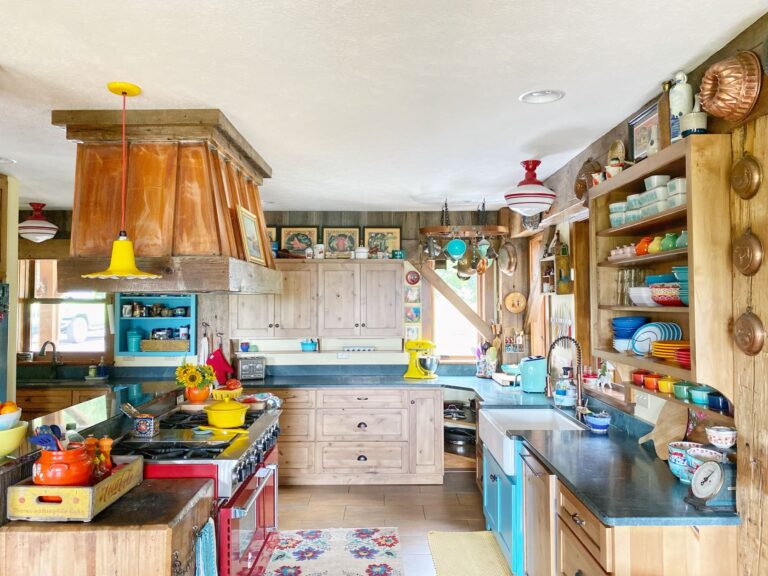 "These are the same size of the former fixtures and that size works well in the space," April explains. "Buttery Yellow is a go-to accent color in my kitchen, and the red cord ties in with the stove and the red schoolhouse lights over the sink." Although she considered ordering a red finish for the new lights to match the stove, April loves the pop of yellow and the contrast it provides.
"We named the stove Lucy and these lights are like earrings for her or flowers in her hair. It was a chance to add jewelry to the outfit," April says. "I wanted to use the fixtures to make a statement. These elevate the design of the space and exceeded my expectations. Barn Light has the best customer service, and it's been great working with the company over the years."
Photos courtesy of @BarnHomeLiving