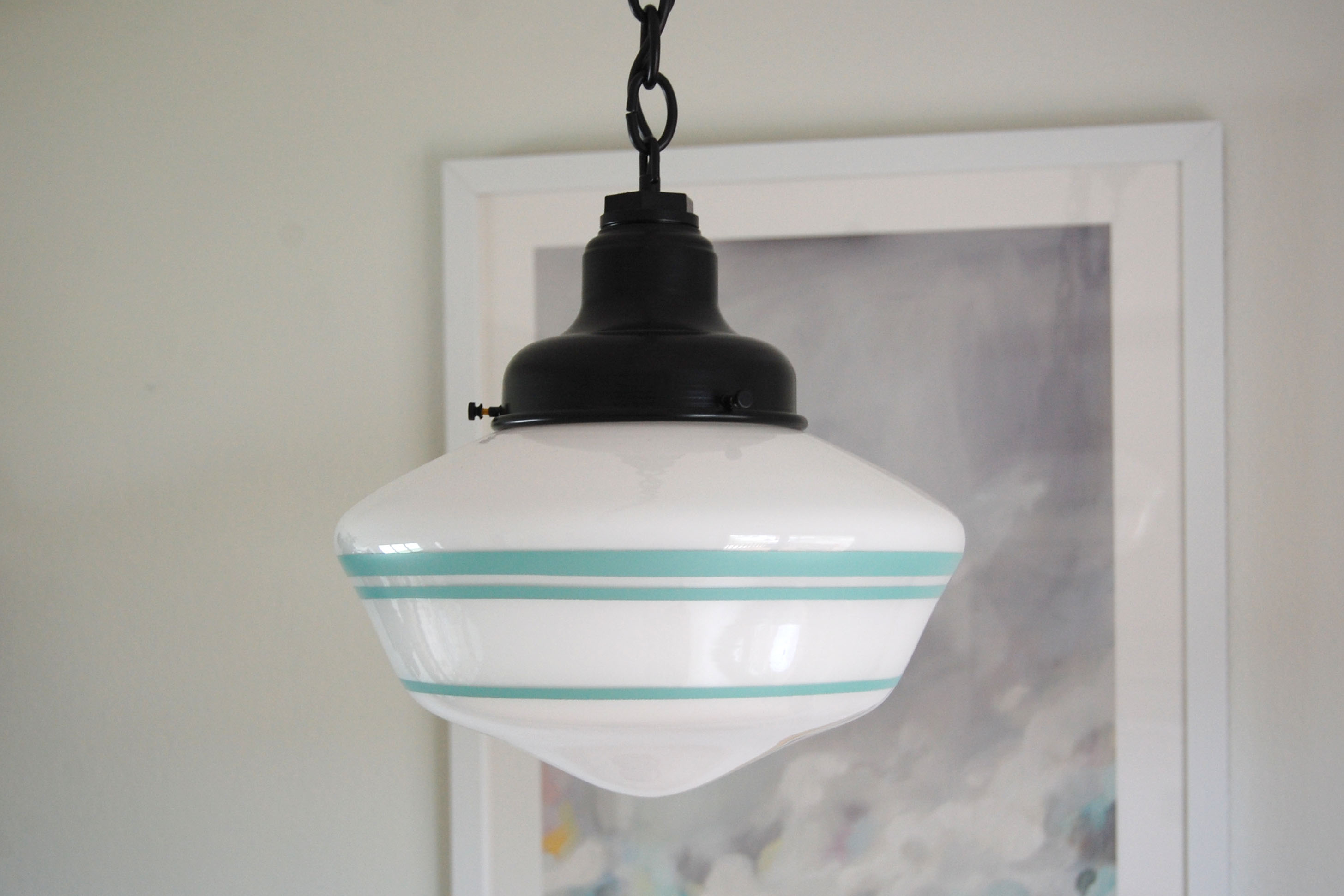 Chain-Hung Pendant Lighting Offers Style, Flexibility
When considering pendant lighting, most people opt for cord hung pendants or the more formal look of a stem-mounted pendant. But a chain-hung mounting not only offers the industrial look that's so trendy these days, but it also provides more flexibility in installation.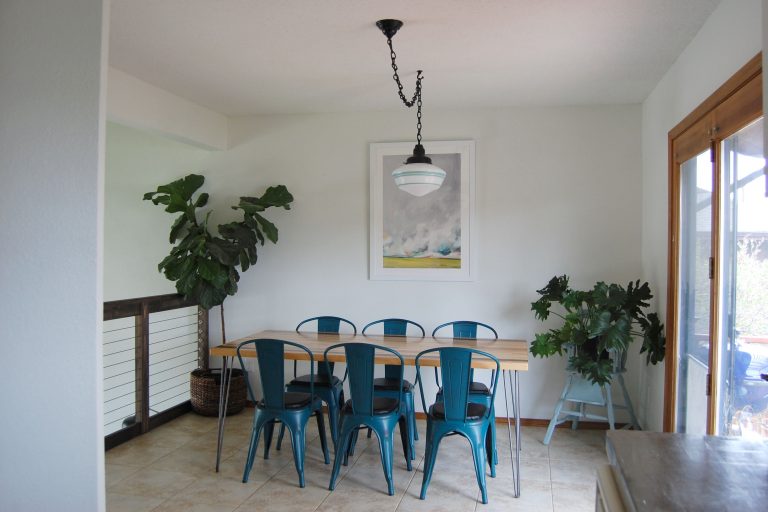 For example, Amanda struggled with an off-centered electrical box in her dining room. She needed a light that could swag, but many of the pendants and chandeliers she considered couldn't accommodate a swag. Amanda loves designs that are timeless and vintage, yet trendy, and she found that seemingly impossible mix in our Primary Schoolhouse Chain Hung Pendant.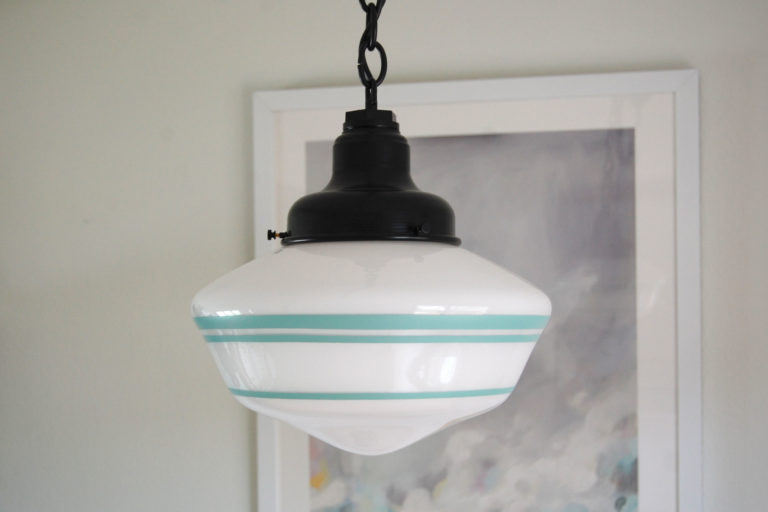 She customized her new American-made schoolhouse light with a large globe, Black fitter, Black cord, and triple painted bands of Jadite. Her electrician wired the pendant into the existing electrical box, installed a hook directly over the table, and voila!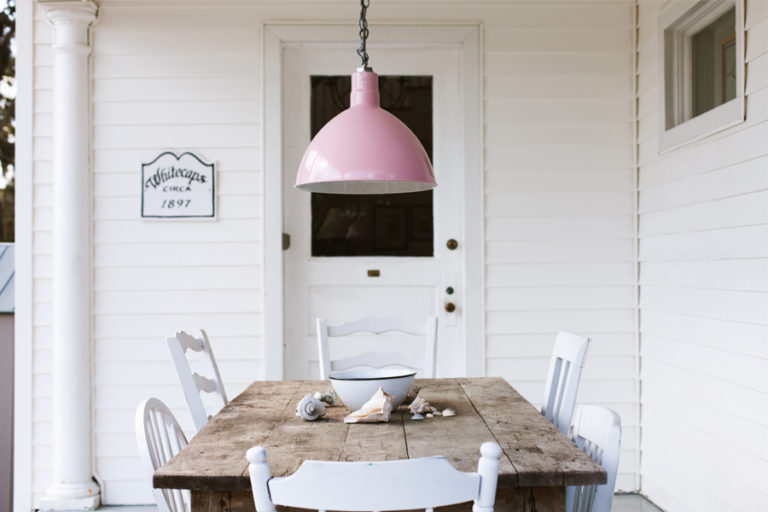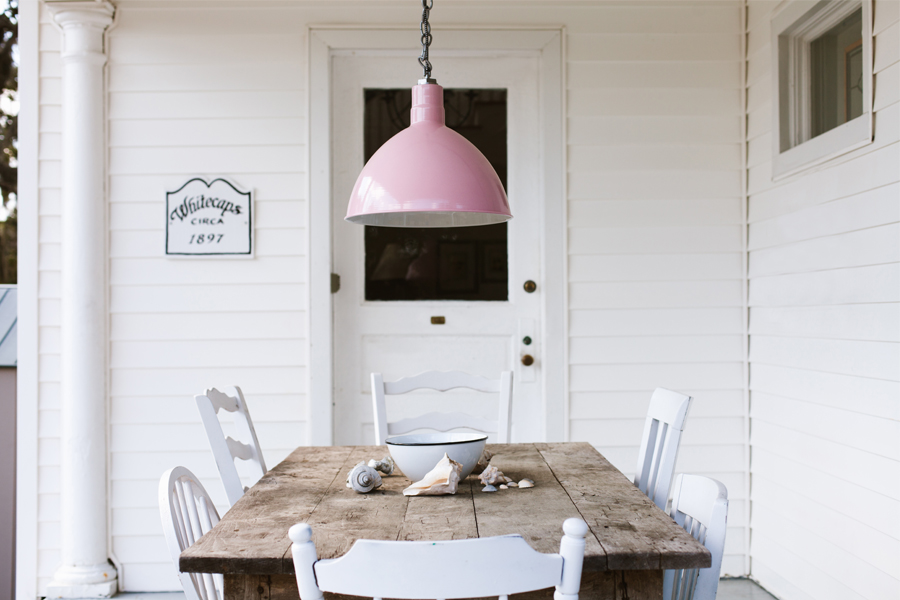 Our chain-hung pendants also come in both powder coat and porcelain enamel finish options. Handcrafted from aluminum (for powder coat finishes) or steel (porcelain enamel finishes), these pendants can be customized in dozens of ways to complement most any décor or commercial brand. The 16″ Wilcox Deep Bowl Chain Hung Pendant above is customized with a Blush Pink finish and features a Galvanized chain with a Black & White cloth cord. This type of cord is damp rated which is suitable for indoor locations or for covered outdoor locations like this porch.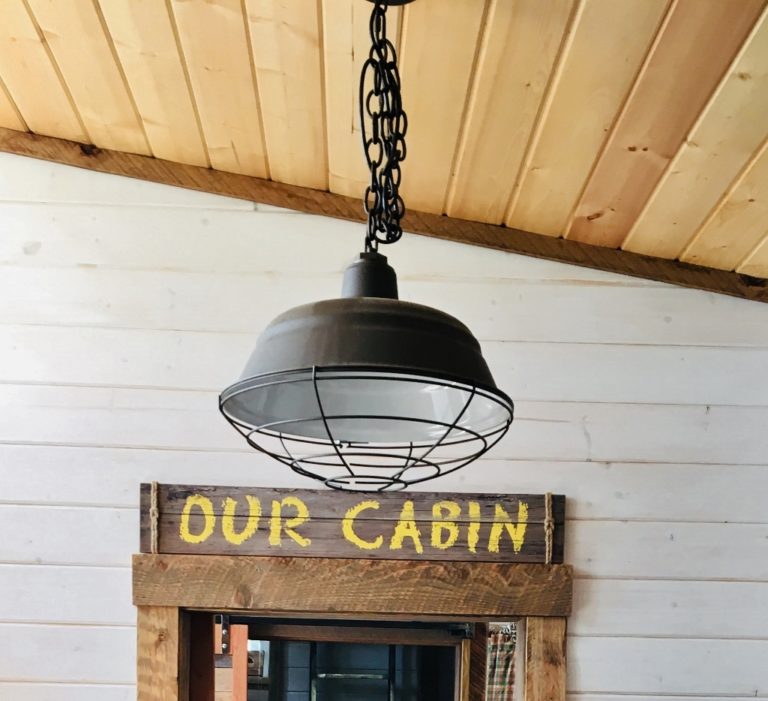 Paul and his wife chose chain-hung barn lights for their tiny home in British Columbia, Canada. The vintage style of the Bomber Chain Hung Pendant Light offers a classic look yet with clean, modern lines. The couple customized these pendant lights with 17″ shades, an Oil Rubbed Bronze finish, and standard black cord. They also opted for the wire cage to complete the aesthetic they envisioned.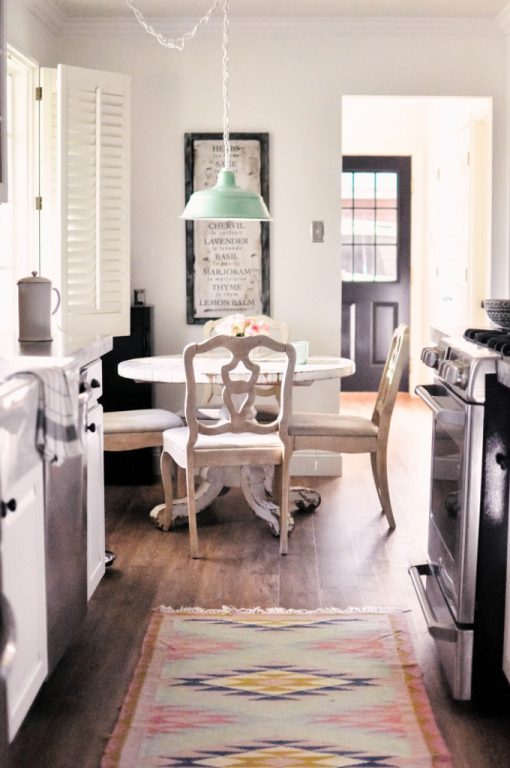 Maryal's 1950's ranch-style home presented some "funky wiring and placement" as she described in this blog post. She centered a round table in the breakfast nook, but the junction box wasn't centered on the ceiling. A 17″ Bomber Chain Hung Pendant Light in creamy Jadite solved the problem and added a touch of character that the homeowners really enjoy.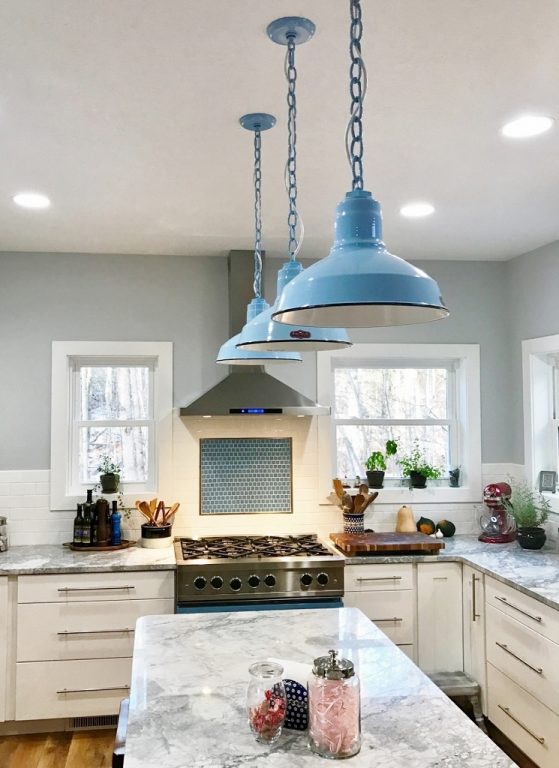 Edy didn't have to deal with awkward junction boxes in her brand new home, but she loved the look of the Dino Chain Hung Pendants to accent her kitchen island. These ceiling lights are hand spun from commercial grade steel and customized with 12″ shades. Edy chose the soft Delphite Blue finish to add a pop of color to her gray-and-white kitchen palette.
Every chain-hung pendant crafted in our facility comes standard with three feet of chain, but additional lengths and custom lengths are available. Our sales staff is happy to help with any questions and can be reached at 800-407-8784, via email at sales@barnlight.com, or via Live Chat from our home page.