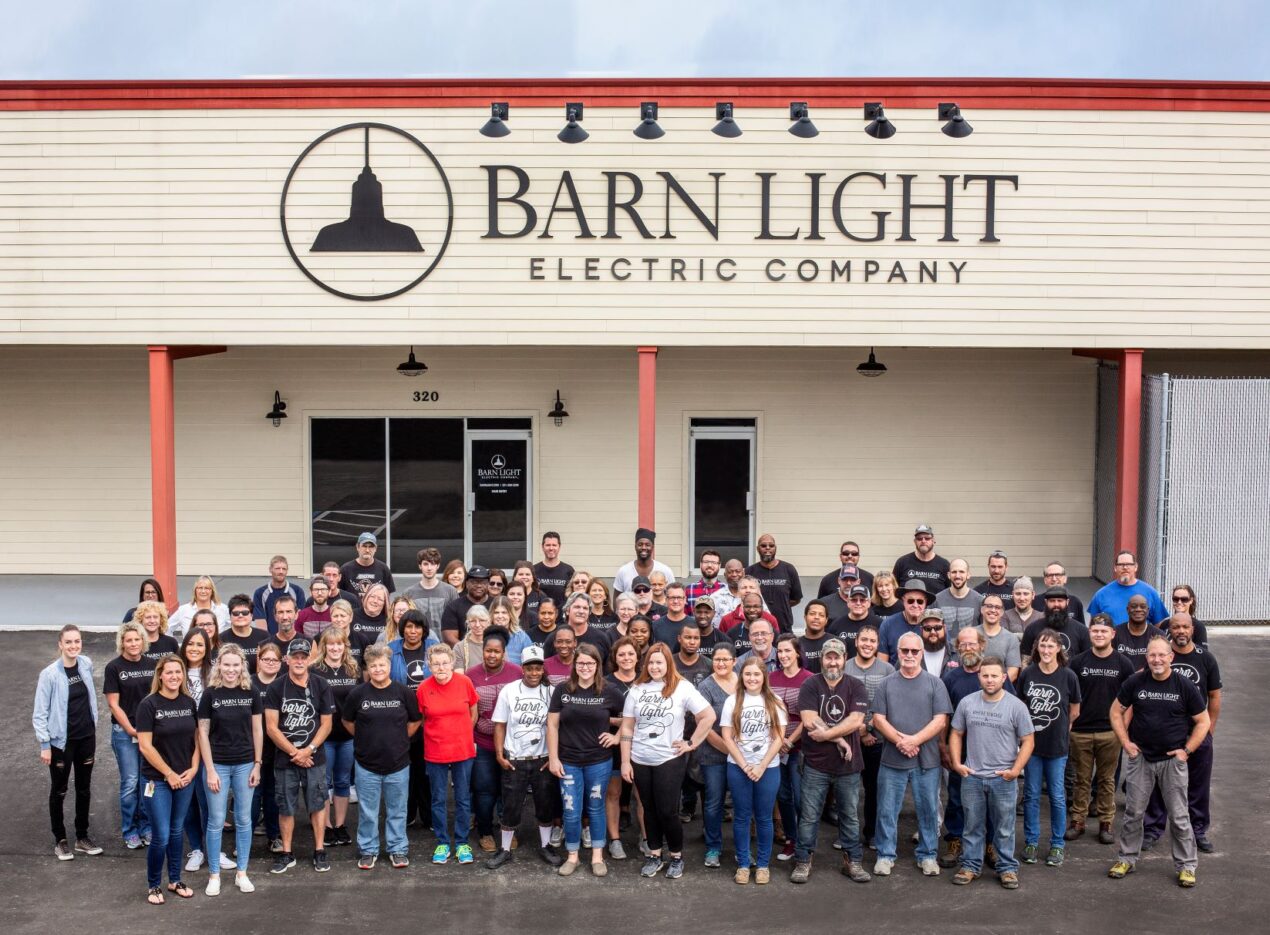 Celebrating the Barn Light Electric Team on National Manufacturing Day
As we head into the fourth quarter of this unprecedented year, we're kicking off National Manufacturing Month which is celebrated every October here in the United States.
And with National Manufacturing Day landing on the first Friday of October, we're sharing some behind-the-scenes images of Barn Light Electric showing what we do best — handcrafting quality, American-made lighting for customers around the globe.
While the roller coaster ride of 2020 keeps throwing curveballs at America's economy and way of life, Barn Light employees stay the course. In the machine shop, flat sheets of aluminum, steel, copper, and brass are handspun into light shades and dinnerware.
From there, pieces are taken to the prep area to be cleaned and readied for the finishing process. Barn Light is the only manufacturer in America finishing lights with porcelain enamel — a time-honored process dating back to the early 20th century.
Fixtures coated with multiple layers of porcelain enamel glass are fired in a high-temperature oven which produces a signature, high-gloss finish that will never fade.
These porcelain enamel lights are especially suited for exterior installations and commercial applications thanks to the long-lasting finish. Homeowners, too, appreciate the vast array of colors and customizing options available which complement décors from farmhouse to industrial to modern.
The assembly team springs into action once the shades are finished and assembles each fixture according to the unique customizing options each customer selects. From cloth cords to wire cages to integrated LED modules, all of the pieces come together under these talented hands.
In every corner of our Florida manufacturing facility, artisans work to create the pieces needed for our products. Bending pipe to create dozens of styles of gooseneck arms and welding parts for furniture are just some of the tasks attended to each day.
One of our newest areas of expansion is the addition of wood to our product line in handcrafted Furniture and the new Timber & Ore Collection of lighting. Woodworkers keep the sawdust flying as they handcraft tables, stools, and rustic lighting.
We also celebrate the team behind our artisans — those in sales, shipping, human resources, marketing, accounting, R&D, and information technology — each one critical to the success of the company that has grown from three to more than 120 employees.
According to Mark Leathlean, Barn Light's plant operations manager, the explosive growth may have been challenging at times, but every employee puts customer satisfaction as their top priority.
"On one occasion, I had a last-minute problem on a Friday afternoon," Mark says. "Just 15 minutes before quitting time, I had a team of people pitching in with no hesitation. These were people from multiple departments willing to delay the start to their weekend to help get the job done. You can't ask for better employees than that."