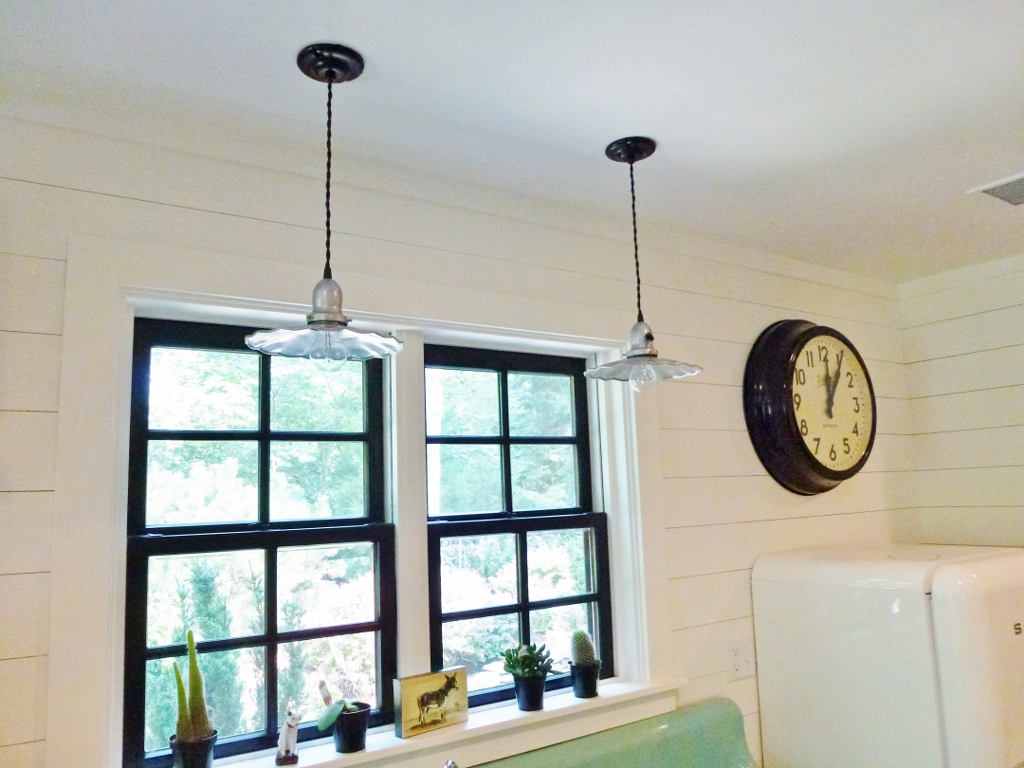 Ceiling Pendants, Giant Clock Add Vintage Detailing to New Space
Last Friday we got amped up for the fall entertaining season as Emily, a customer from Ohio, shared her recently renovated porch and patio in this post. Galvanized fans and a radial wave gooseneck light added the industrial touch Emily wanted to punch up her outdoor spaces. Today, we head into Emily's mudroom where a pair of ceiling pendants mimic the gooseneck light with fun wavy shades.
But seriously….you call this a mud room?!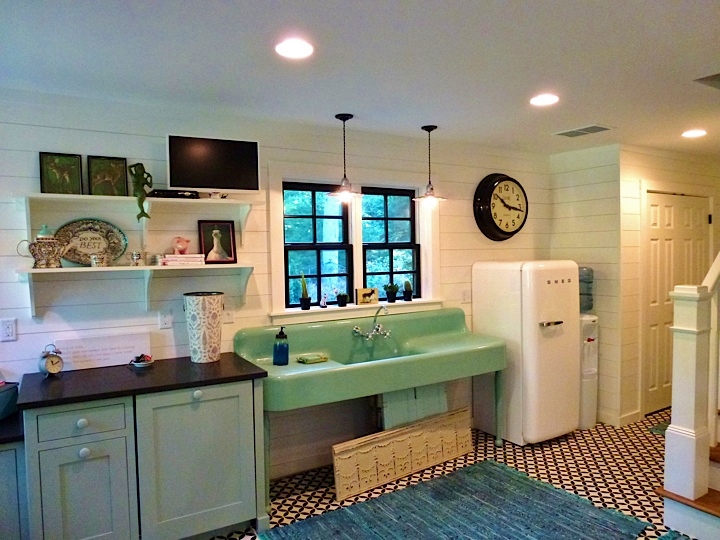 "Yes, it started out as a mudroom to connect the original house and the new garage," Emily explains. But once the architect finished the drawings, she realized the space was larger than she originally thought. Emily's kitchen is small without much storage so gaining more storage, an extra oven, plus a dishwasher was great for this family who loves to entertain.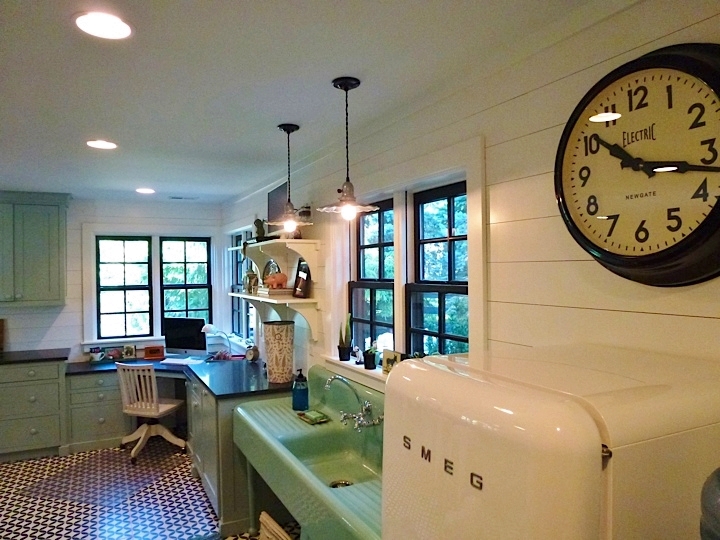 "Since the mudroom is adjacent to the outdoor space, we have a pass-through window there to connect them," she says. "We find guests congregating in here a lot."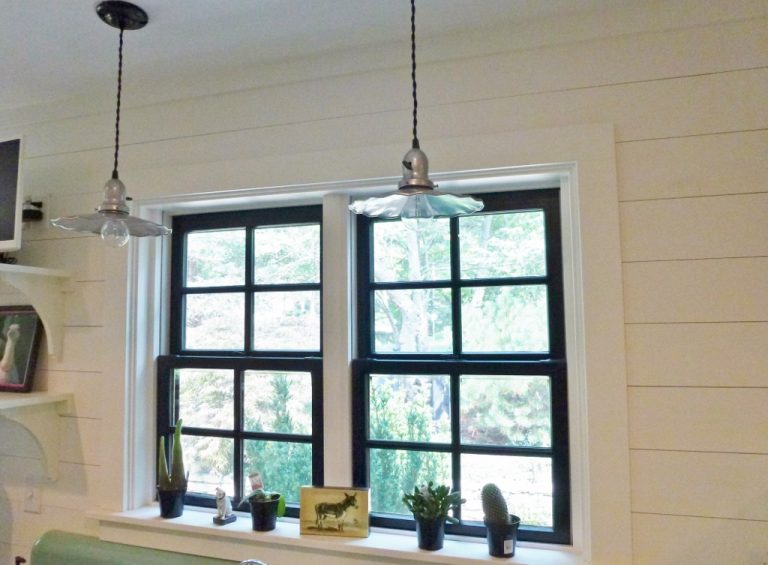 Emily wanted the mudroom to feel original, not like an add-on, so she paid close attention to the details. An old green farmhouse sink found on Ebay, the retro look of the Smeg fridge, and classic ceiling pendants from Barn Light Electric round out the look.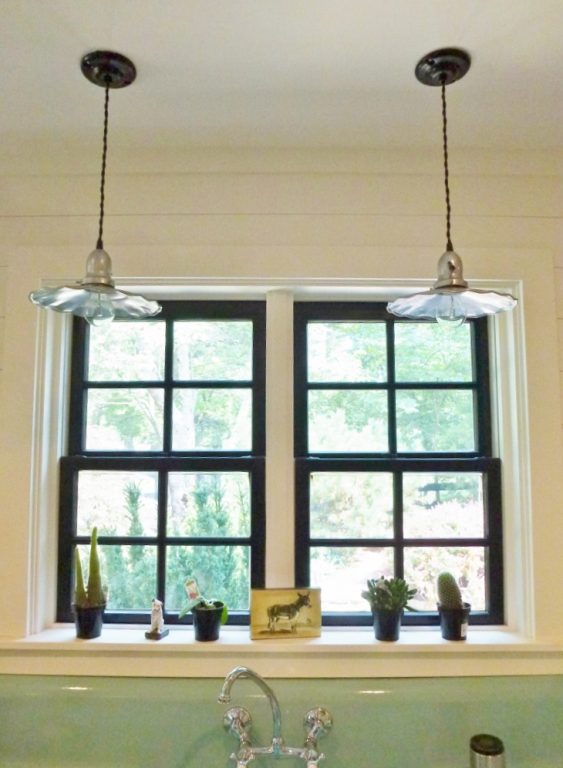 The Kao Fluted Shade Ceiling Pendants feature a wavy shade much like the Seaside Gooseneck Light on the patio. It also has a porcelain ceramic canopy inspired by vintage Alabax lighting fixtures. Emily customized these American-made ceiling pendants with 10″ shades in a Galvanized finish. A matching Galvanized cup with paddle switch and a black cotton twist cord complete the vintage look.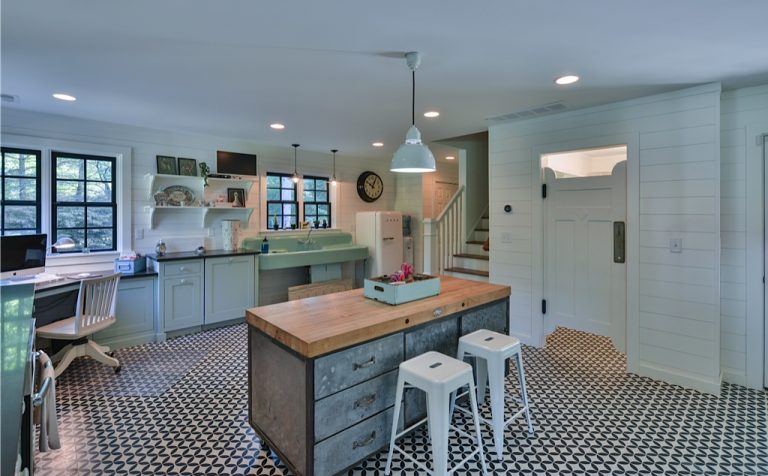 "I wanted to evoke the feeling of an old-school utilitarian space. That's truly what it is — a hard-working space," she notes. "I have my desk, the cart in the middle is my wrapping station, and the walk-in pantry holds party supplies and dishes. When we have parties, we set up the bar in here. It's just a great space."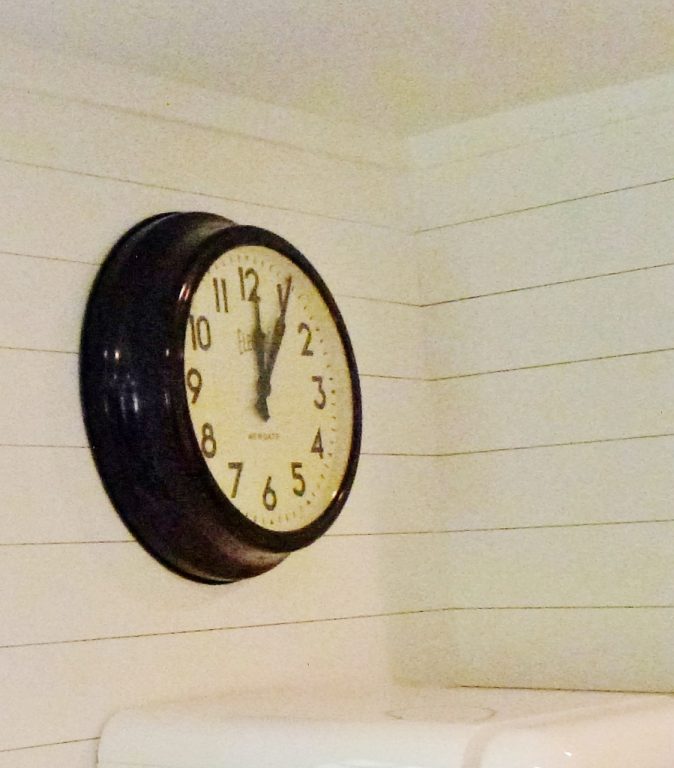 Over the Smeg fridge, Emily chose the Giant 'Electric' Tin Wall Clock as an accent piece. This wonderful re-creation of iconic clock designs of the 1940s and 50s measures almost two feet across and is part of our Vintage Timekeeping collection.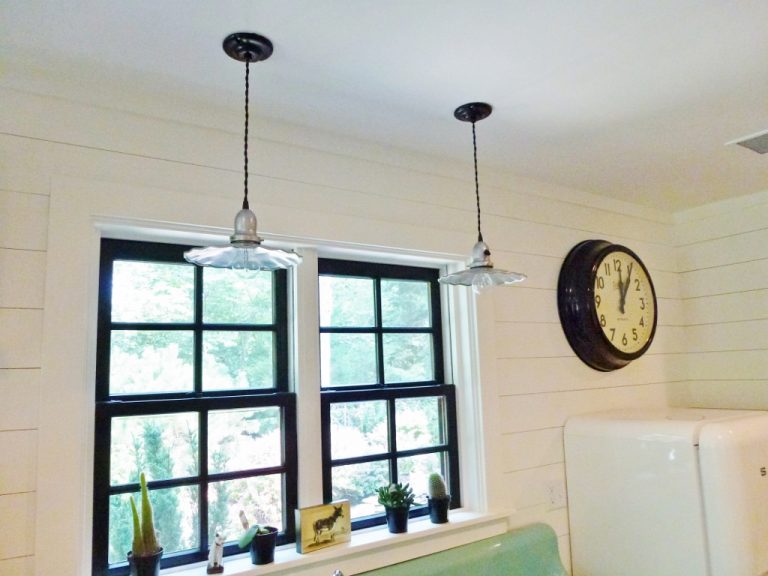 "The black windows, the galvanized ceiling pendants, and the oversized clock fit the look I was going for," she says. "The clock looks great above the Smeg."
Photos courtesy of the homeowner