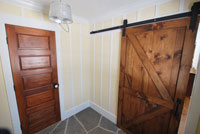 Catskills Farms | Simple, Country Living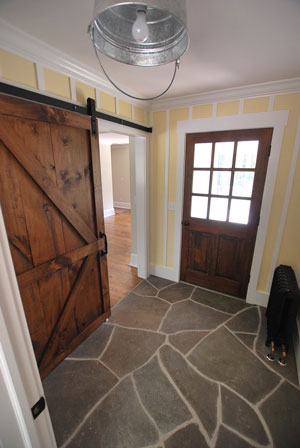 Their homepage says it best: Simple Country Living. One of our long time customers, Catskill Farms, builds traditional homes and cottages that reinvigorate the architectural landscape of the upstate New York area. This is a company that brings together stylish home design with affordability!

These homes set themselves apart with beautiful built in features like wrap-around porches, sliding barn doors, warm fireplaces and, of course, stylish barn lighting. With them, you not only get a home, but oftentimes you get multiple acres of land. Whether it's for the kids to run around on in the summer, or simply for you to have a quiet weekend escape, Catskill Farms has the ability to offer you an amazing home!
Thanks to a combination of both industrial and farmhouse styles that have emerged in the design world, Catskill Farms has a line of both Country Cottages and Farmhouses that appeal to a broad array of customers. These series achieve the rustic look without the upkeep and maintenance that oftentimes comes with older homes. Each is complete with modern day amenities and lighting, including those we show today. Vintage inspired ceiling fans like the Machine Age Galvanized Fan brings personality to this spacious, 2000 square foot home known as Farm 14.
In an adjacent room hangs our Sports Bar Bucket Pendant Light (shown at the top of the page). This galvanized barn pendant was clearly the perfect light fixture to be paired with the sliding barn doors in the mudroom. Who wouldn't enjoy being greeted by this entryway everyday?
"An old American house has always symbolized a simple, traditional and romantic way of life. We revisit the history of the area with our construction of country cottages and farmhouses. They are inspired by the traditional building styles found in the Catskill real estate region." – Catskill Farms
Photos Courtesy of catskillfarms.blogspot.com