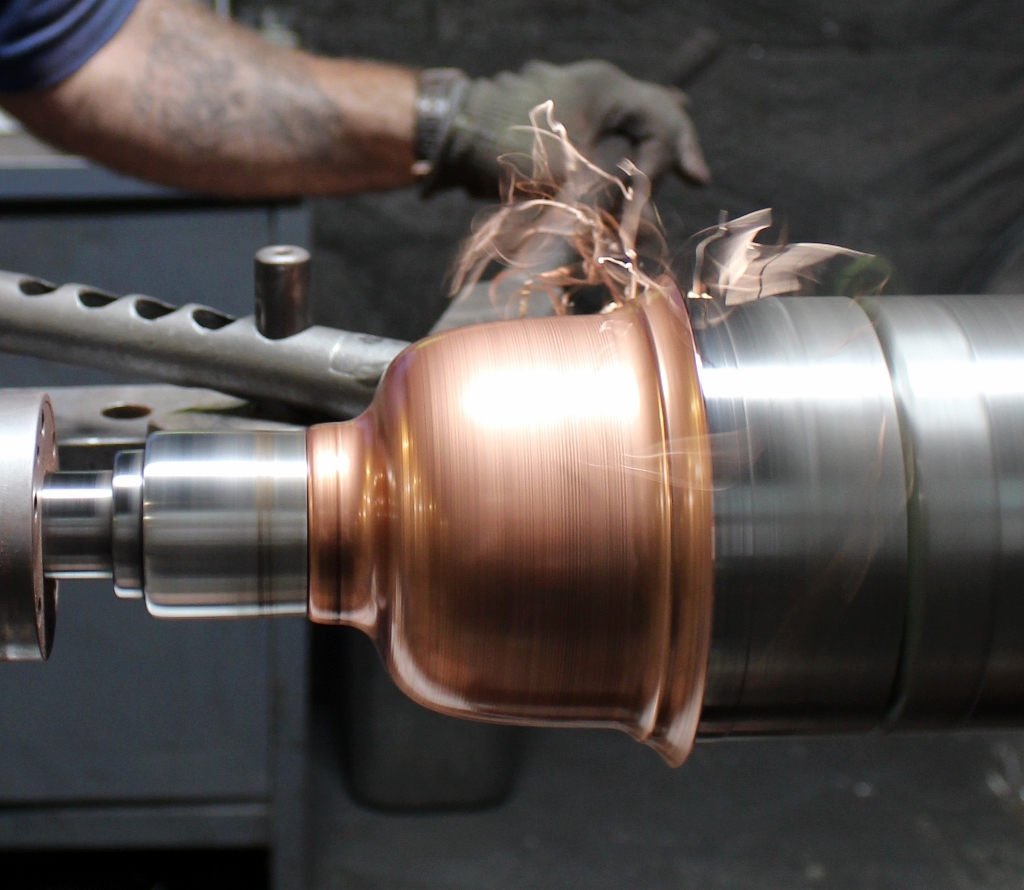 Brass & Copper Barn Lights Solve Finish Color Dilemma
When faced with a dizzying array of customizing options for new barn lights, customers spend a good deal of time pondering the finish color. They must consider not only how the color looks in their space today, but how it will look in years to come. Will I get tired of Emerald Green? If I paint the living room, will Blush Pink pendants still work? Is Black too boring?
For some consumers, natural finishes are the perfect solution to the dilemma of choosing the perfect color. At Barn Light Electric, we offer five options for natural metals which are easy to customize and offers a timeless look of elegance to any space.
Flat sheets of copper and brass are hand spun on a lathe around a mold. This shaping of metal into a light shade is a delicate process that requires a trained eye, deft hand, and even a bit of luck! The result is a stunning piece of functional art that suits many styles from traditional to mid century to contemporary.
Halli chose the Original™ Vented Pendant Light for her kitchen remodel for its "character, warmth, and compatibility. The quality of workmanship and copper finish add the intimacy and elegance we wanted in our kitchen," Halli says.
Mixing metals is a popular trend, and Sarah found the perfect blend when she added two Chestnut Brass Pendants over her kitchen sink.
"I chose these raw brass pendants because a black-and-white kitchen with too much stainless would look too contemporary," Sarah explains. "The brass warms it up and adds contrast and pop. I liked the interesting shape of these pendants and the black-and-white fabric cord is soooo 50's!"
Five finishes are offered for our Copper and Brass Collection including Raw, Weathered, and Oil-Rubbed looks. These hand-applied finishes mean that your new fixture, whether a gooseneck light, wall sconce, pendant or post mount, is truly unique and crafted to last for years. And if you want to avoid the hassle of changing light bulbs, browse the LED Lighting Collection for the most efficient, environmentally friendly lighting on the planet!