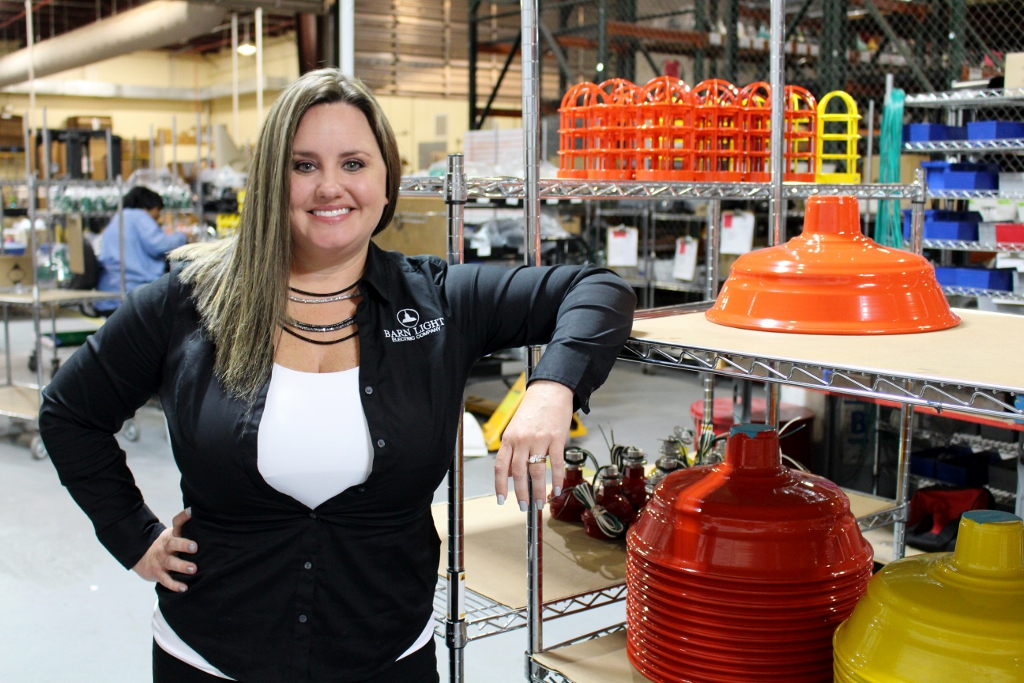 Behind the Scenes | Comptroller & Community Leader
Every decision a company makes bears a cost. At Barn Light Electric, the person managing those costs is Comptroller Carla McRae who will celebrate her fifth year with the company in August. This Titusville native not only brings a strong background in number crunching to the table, but has also been honored for her leadership skills throughout Brevard County.

"I handle the financial oversight for Barn Light plus risk management," Carla explains. "I assist our team in implementing the company's strategic vision with an eye towards the financial aspects of every decision."
Carla enjoys being involved in the multiple layers and departments of Barn Light.
"There's a cost to any project," she notes. "Painting the walls blue has a cost. Entering the commercial market has a cost. The challenge comes when we enter into projects where we might not have a lot of experience, so we need to conduct thorough research and analysis to make the best decisions possible for the company."
Carla is often seen on the manufacturing floor chatting with fellow employees. One of her favorite fixtures is the Laramie Wall Sconce which she proudly installed on her own home. Carla graduated from nearby University of Central Florida for both her bachelor's and graduate degrees in accounting. She also earned both Certified Public Accountant and Chartered Global Management Accountant certifications.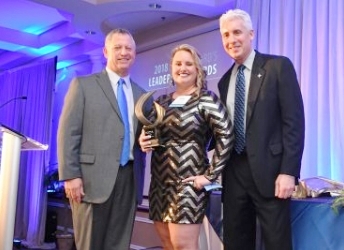 Outside of Barn Light, Carla volunteers her time and expertise to a number of organizations throughout the area including the Brevard County Economic Development Board and the Jess Parrish Medical Foundation Board.
Carla was recently recognized by Leadership Brevard with a 4 Under 40 Award given to four young professionals who show exceptional leadership in business, public, and non-profit sectors.
Driven with a desire to help improve and promote her hometown, Carla is also involved in the Titusville Chamber of Commerce and served as the board chair for two years. She enjoys working with and mentoring others through several young professionals organizations.
Bottom photo courtesy of FLORIDA TODAY Communications, Tim Shortt