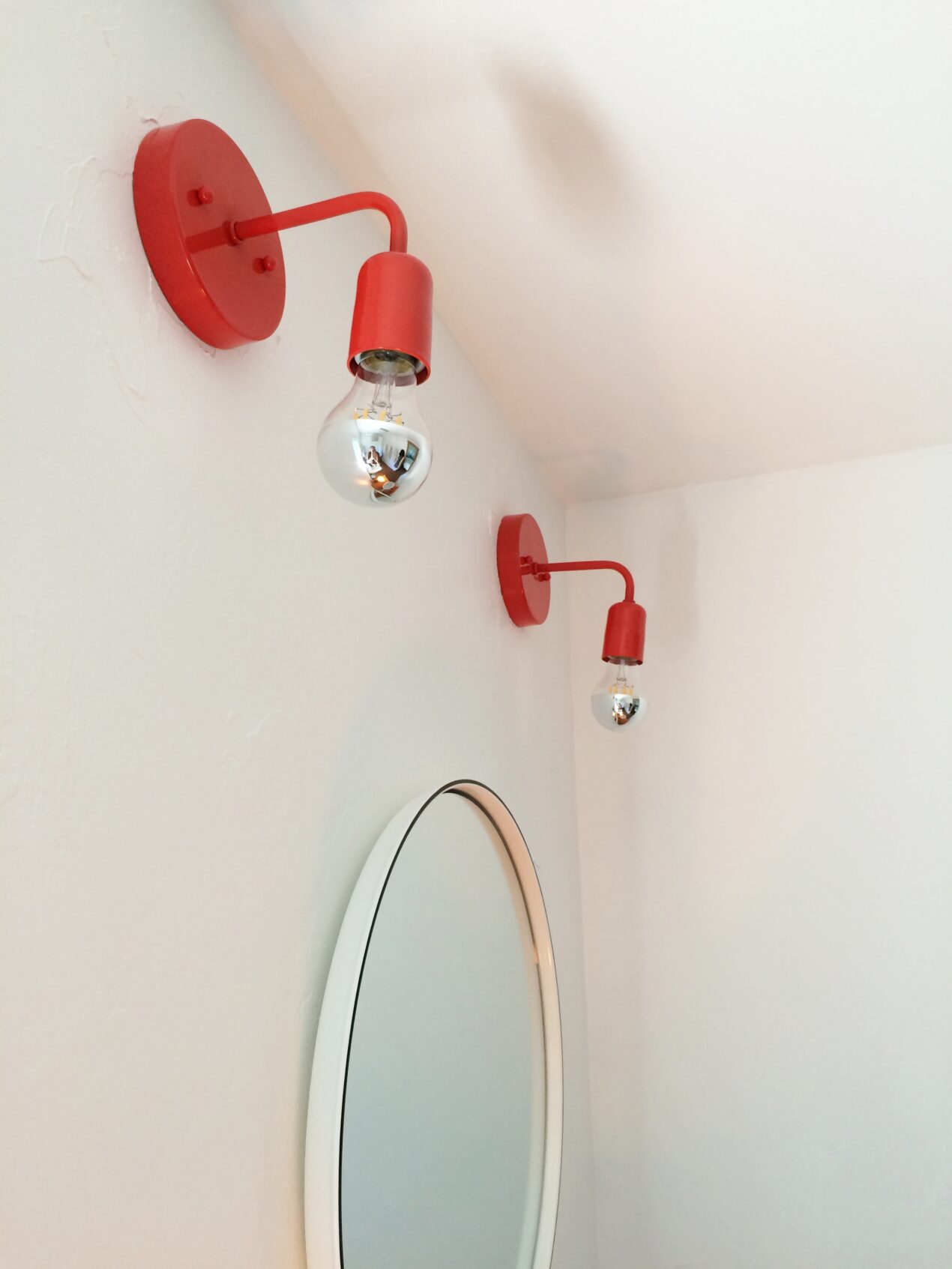 Bathroom Lighting Inspiration Courtesy of Instagram
When you're on the hunt for inspiration, Instagram always delivers. We are awed each day by the photos our customers post and the creativity they show in designing their spaces. We've seen a lot of beautiful bathroom spaces of late (yes, bathrooms can, and should be, beautiful!) and we wanted to share some of these on the blog today.
Often an afterthought, vanity lighting plays a crucial role in the illumination of your bathroom. The starting block where you stand each morning to assess the day, prep the teeth, and fix the face needs adequate lighting that's up to the task. Vanity lighting can also serve as a stylish focal point in these smaller spaces of the home.
Our friends at Tracy Lynn Studio in San Diego created this dreamy vanity space topped off with Original™ Warehouse Gooseneck Lights. The Galvanized finish complements the neutral palette of whites and grays accented by touches of blue. Love that shower curtain in the mirror!
The white shiplap in this bathroom pairs well with stainless hardware, faucets, and accessories. The rustic framed mirrors, highlighted by the contrasting Black Austin Wall Sconces, provide a modern farmhouse look courtesy of @buildingallen.
When Jack Glasser moved his photography business, Glasser Images, into a renovated building in downtown Bismark, North Dakota, he opted for a clean, mostly white, industrial look. The Streamline Industrial Guard Sconce in classic White is the perfect choice for this small bathroom to provide both light and a rugged sense of industrial style. You can read more about the entire renovation project in this blog post.
Out in Seattle, Helen had never tackled a bathroom remodel before, but that didn't stop her from creating this warm and welcoming space. A piece of orange formica was the focal point of her plan, and she chose matching Downtown Minimalist Wall Sconces to highlight the new vanity. We featured Helen's project in this blog post and more photos from her knitting school can be found on Instagram @theknittingschool.
And we swooned over this photo posted just last week of Tricia's newly renovated master bathroom @lovelylilysplace. The sliding barn door mirrors, the visual interest of the tile, and yes, those Esso Gooseneck Lights in creamy Jadite all create the perfect place to start the day!