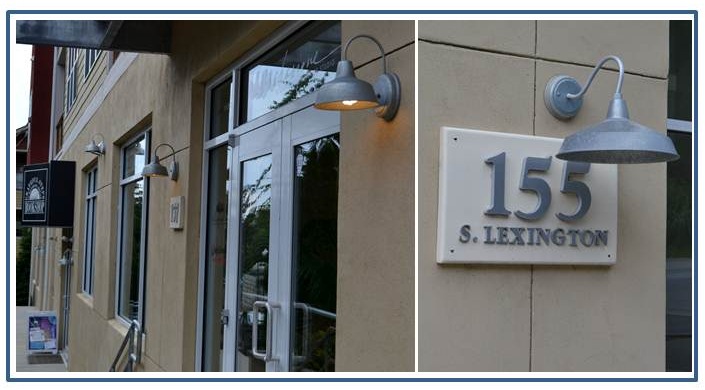 Barn Wall Sconces Add Distinctive Look To Commercial Offices
In a mixed-use development project, commercial developers work under a complicated mix of time, money, and regulatory constraints to get a job completed. They must consider traffic, noise, crime, parking, and functionality when mixing residential, commercial, industrial, office, and institutional spaces. Mixed-use developments are often created where jobs, housing, and commercial activities are located close together, such as a downtown area, and are considered well suited for retail and small offices.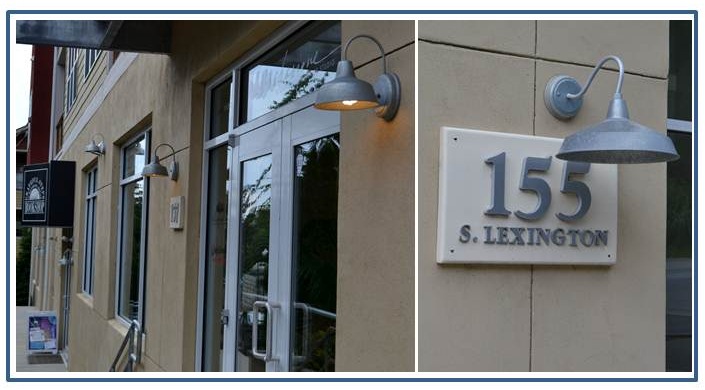 This development, for example, features a publishing house and book shop, an acupuncture and pilates studio, and an independent film company alongside private residences. To provide a cohesive look to the exterior lighting, this developer chose barn wall sconces to line the entire building. These wall sconces provide directed light onto the doorways, sidewalks, and stairs providing safety and functionality without the harsh glare of neon or flood lighting.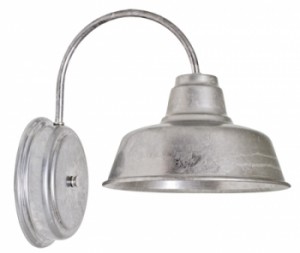 These sconces are very similar to our Barn Light Arlington Sconce, an American made beauty that embodies the classic RLM style from the 1930s. This small to mid-sized sconce comes in both 8″ and 10″ shade sizes with just about a foot of projection from the wall. It features a decorative wall plate and a slender gooseneck arm. Twelve finish colors range from galvanized, such as these, to Barn Red, Buttery Yellow, or Bronze. Each finish can give your commercial lighting scheme its own distinctive personality. And starting at under $100, these fixtures are easy on the budget too!
This developer also chose to highlight each building address with its own warehouse shade in a matching galvanized finish. These resemble The Rodeo Warehouse Gooseneck Light which features the same finish options as the Arlington so you can create a complementary family of fixtures. The Rodeo comes in both 18″ and 20″ wide shades to provide plenty of directed light onto address numbers, signs, or landscaping features. It too is American made with high quality materials that will last for years.