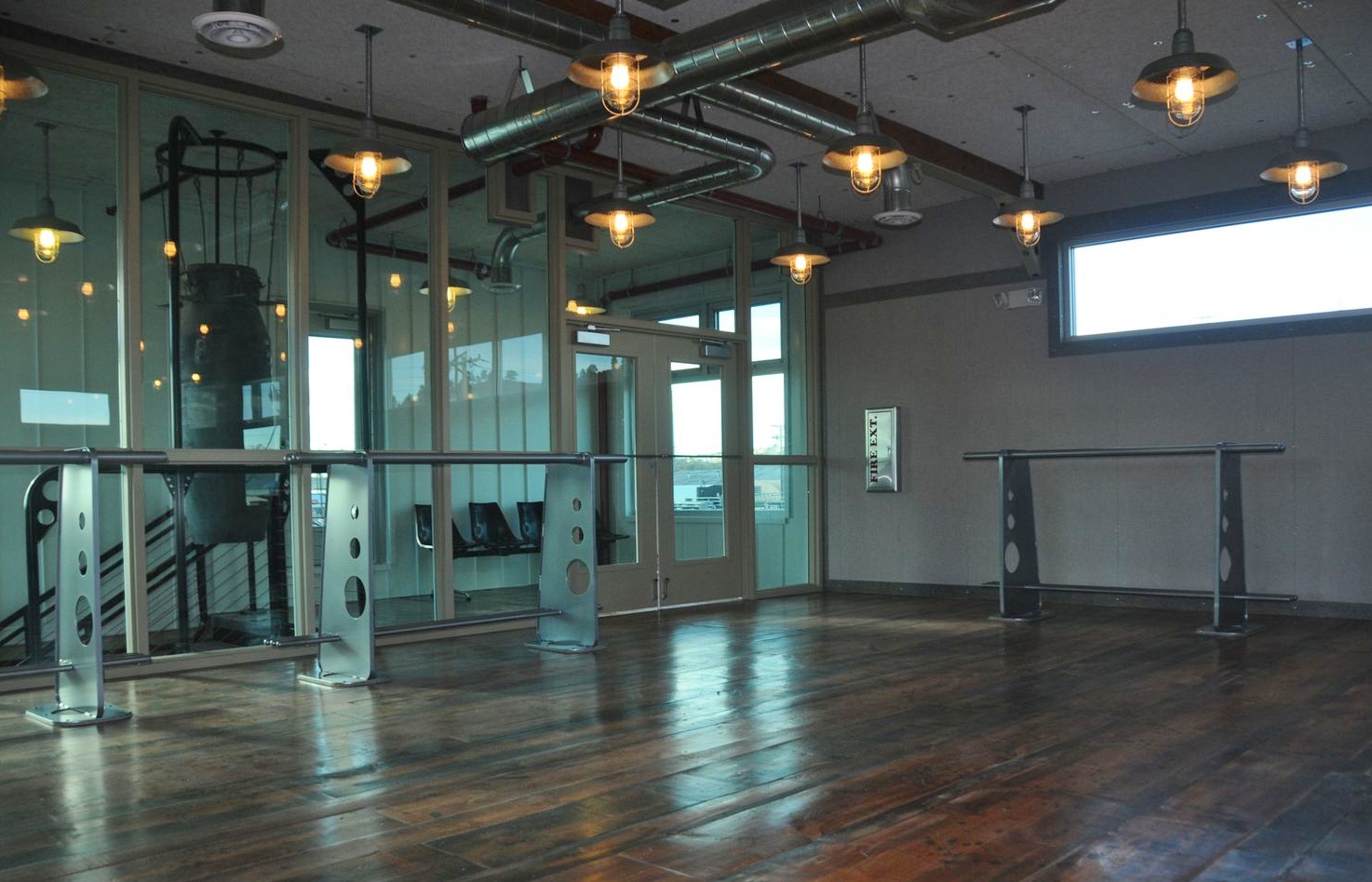 Barn Lights an Integral Part of Industrial Design for Manufacturing Company
In the midst of this great recession, few American manufacturing companies would consider expanding their operations, gutting a dilapidated factory, then rebuilding it with sustainable and domestically sourced materials. Even fewer would install tapas bar tables for their employees' break room or have their meeting space double as a yoga studio with instructor-led workshops. But the recently opened 12,500-square-foot Red Oxx Manufacturing facility in Billings, Montana brims with bold, unconventional ideas.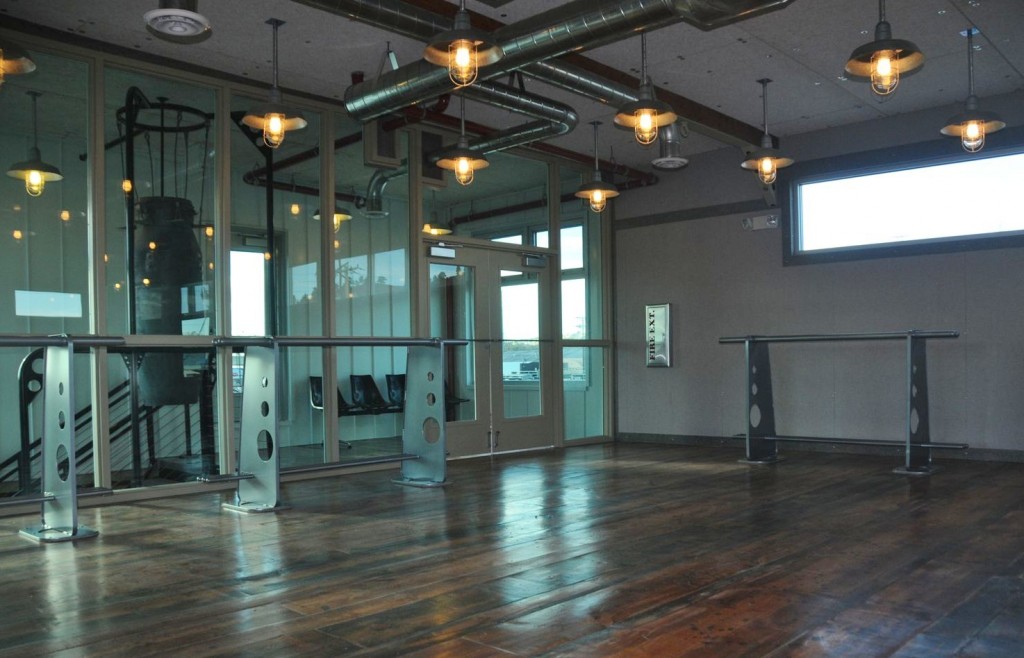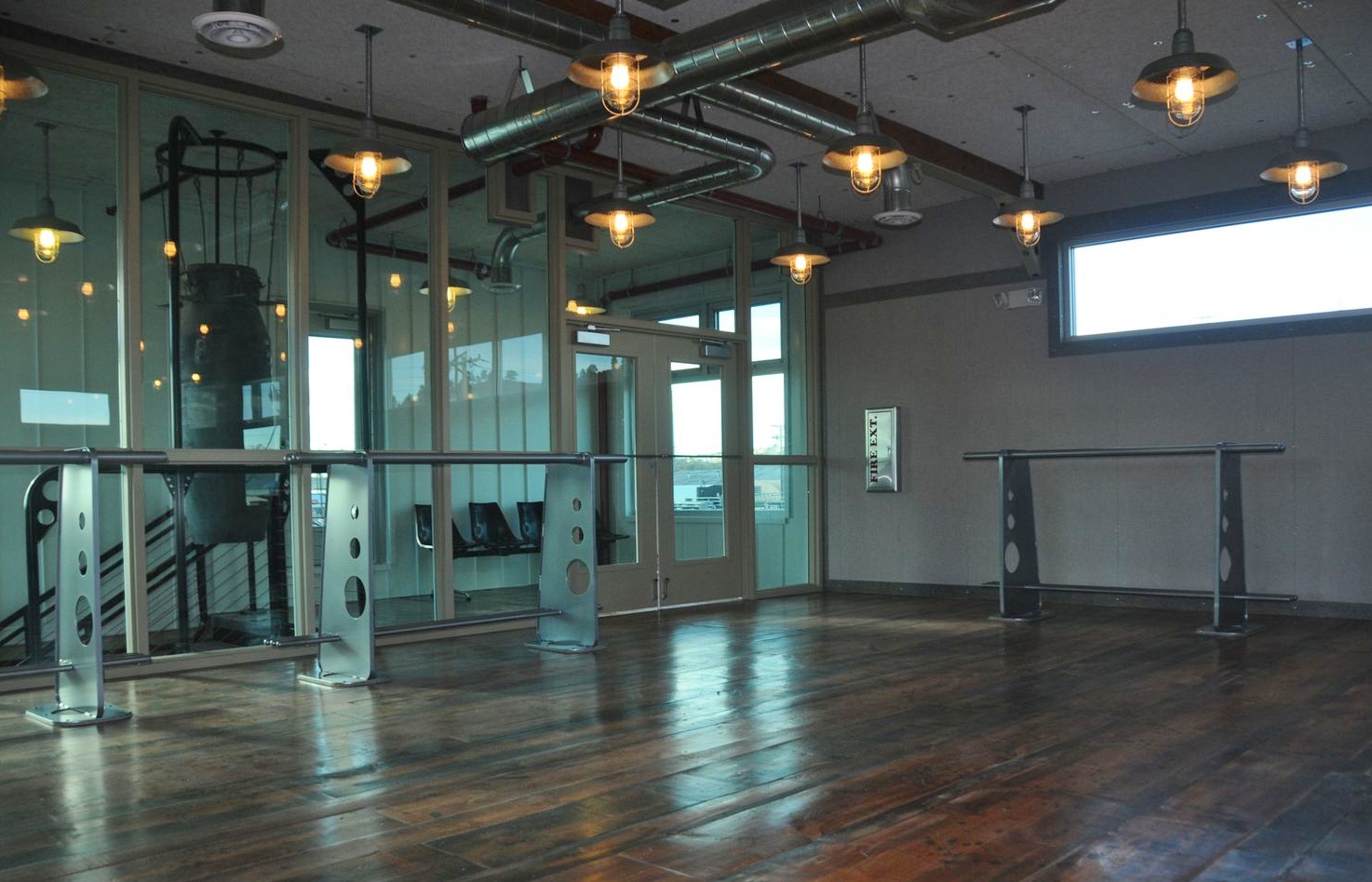 The building is primarily used for production of their world-famous, soft-sided luggage although there are offices, a full kitchen, and a photo studio. The owners wanted American made lighting that would match the industrial style design of the rebuilt facility. The barn pendants they chose are just like our Original Stem Mount Pendant. These pendants blend nicely with the exposed ductwork and the steel platforms which provide a place for employees to stand during meetings. Standing meetings tend to be more productive, plus it leaves the floor open for yoga class!
The owners chose a galvanized finish to complement the industrial vibe along with a cast guard and glass for a vintage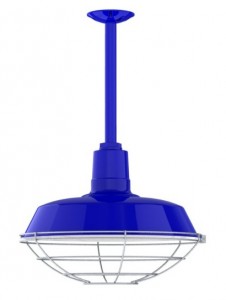 touch. The Original comes in five shade sizes ranging from a mid-sized 12″ version to a very generous 20″ size. A dozen beautiful powdercoat finish colors are available including an Industrial Grey, a classic Bronze, or a cheerful Buttery Yellow.
A variety of stem lengths and diameters are available or choose a flush mount if you have low ceilings or a tight space to illuminate. The Original can be customized with a cast guard and glass like these pendants or choose a simple wire cage for an industrial look. Thanks to the stem mounting that keeps the wires securely covered, this classic light can be hung indoors or out. It's terrific for commercial lighting needs such as this manufacturing plant or consider it for your dining room, kitchen, porch or breezeway.
Top photo courtesy Red Oxx Manufacturing, Inc.