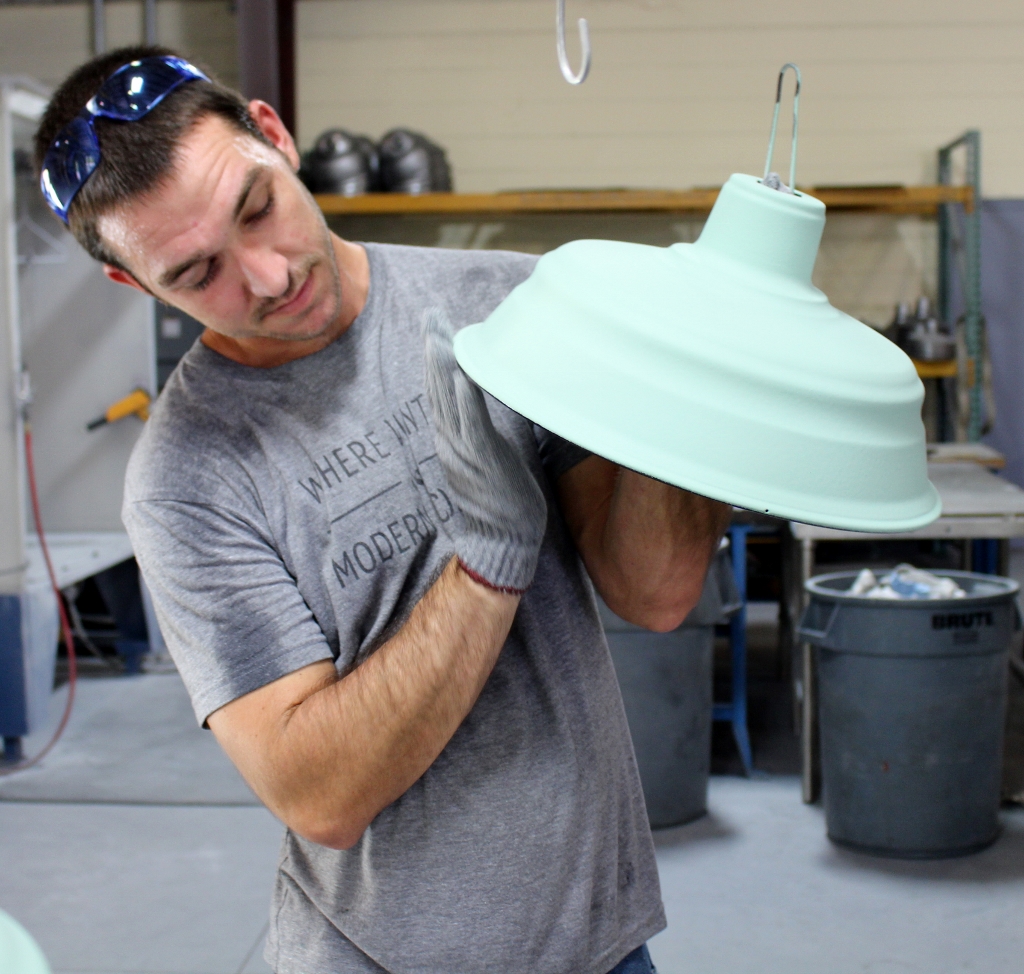 Barn Lighting Discounts for the Holidays and Beyond
You can tell it's December by the number of emails flooding my Promotions inbox. Take 20% off all outerwear! Buy one, get one! Save now with our weekend extravaganza! It's certainly a great time to shop, for both you and those on your list, because the discounts will disappear quicker than Santa's sleigh.
Or maybe not.
If you're looking for discounts on your favorite barn lights, you're in luck! Our collection of Discount Barn Lighting is available now and all year long!
One of the newest groups in this collection is our Markdowns page where some of our most popular shades are available at deep discounts. Take the Wesco Uplight Stem Mount Pendant for example. This beautiful handcrafted ceiling pendant is easy to customize with finish color and mounting options. You can even add a wire cage like the one above for a vintage look.
The selections in this Markdowns group change frequently and quantities are limited so if you don't see something you like, check back often for new selections.
If you love the high-gloss look of our Porcelain Enamel Lighting, then be sure to visit our Porcelain Factory Seconds page where you will find a wide variety of our ceiling pendants and gooseneck sign lights. The Sinclair Industrial Pendant Lights pictured above came from our Seconds Collection and were featured in this blog post.
Because of our hands-on process of spinning and finishing these lights, imperfections sometimes occur. And with our stringent inspection process, even lights with tiny imperfections will not be sold as first quality. These faults may be a tiny bubble, chip, or variation in the finish color.
Every light is fully functional and many customers have told us they like the "vintage" look these small blemishes offer. Like those in our Markdowns collection, these American-made lights are available in limited quantities and the selection changes regularly so check back often to find your favorite shade and finish color!