Barn Light Saddlebred Pendants for Kitchen Renovation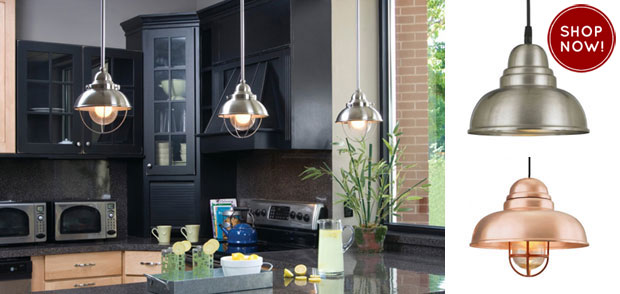 In a recent post on Apartment Therapy design blog, a homeowner in the midst of a big project sought some advice for their kitchen renovation project.
Now we are at the fun part – picking out all the finishing touches. It is a beach cottage style theme and I am wondering if anyone can point me in the direction of lighting for over our island that has the same feel as the pendants in this picture?

Judging from the responses, fans of Barn Light Electric