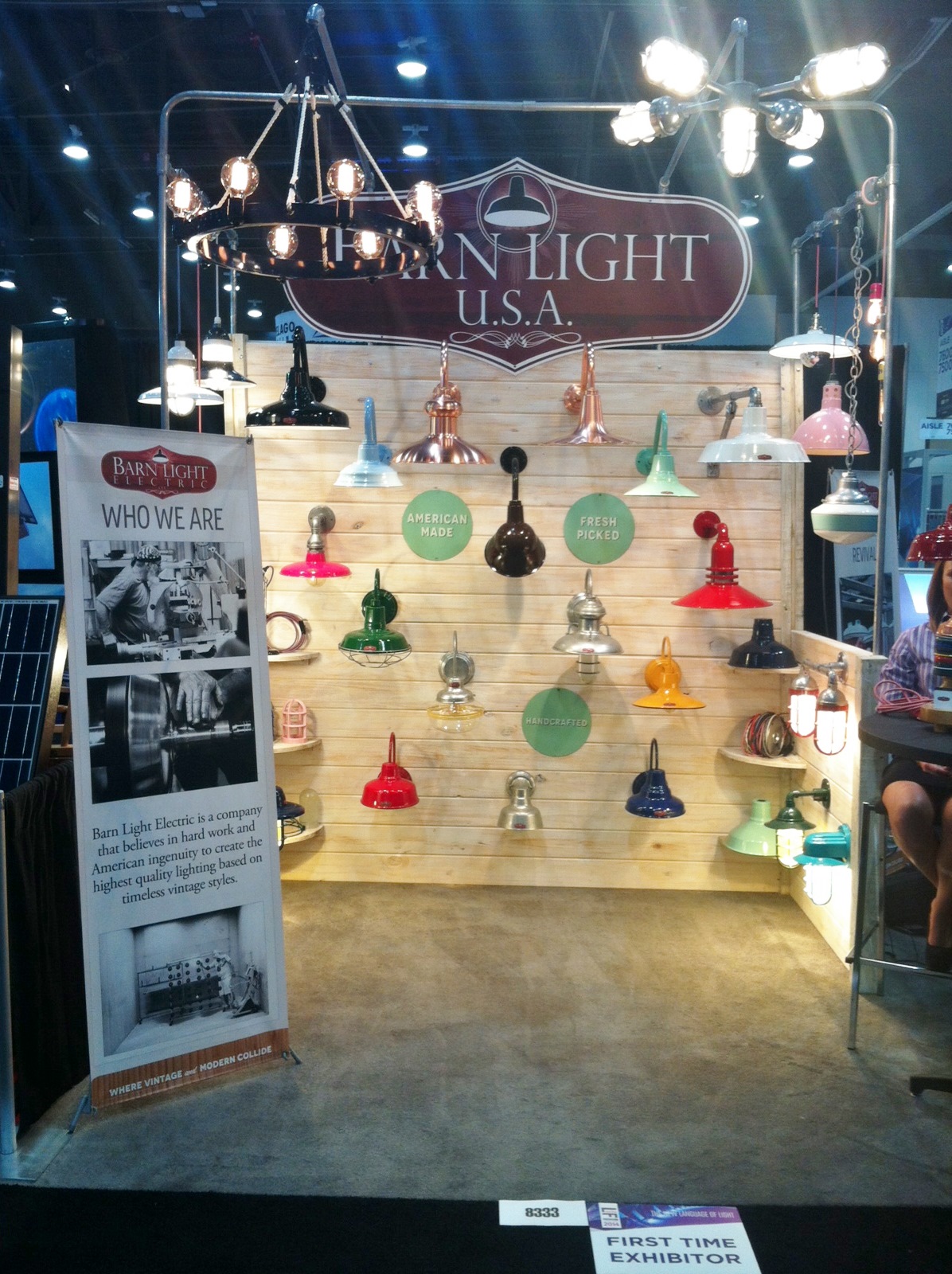 Barn Light Electric Makes Debut at LightFair International
Day One of LightFair International 2014 is in the books and the word that keeps coming up is WOW!
Of course, we love lighting and are immersed in it each and every day. But it's an incredible experience to be surrounded by thousands of other people who love lighting as much as we do! Not only love the classic styles but also the new trends and discovering new ways to customize fixtures and make them even more durable, beautiful, and energy efficient.
"Today was amazing!" says Katie Schilling, marketing manager of Barn Light Electric. "We had the opportunity to meet so many great people in the lighting industry, and the amount of exposure we received in one day was overwhelming. I can't wait to see what day two holds for us." Katie is one member of the Barn Light Electric team who has been working hard to prepare for LightFair and the opportunity to show the world our line of American-made, handcrafted products.
LightFair is the world's largest annual architectural and commercial lighting trade show and conference and serves as the global stage for lighting, design, and technology innovation. The show, held this year in Las Vegas from June 3-5, blends continuing education courses with innovative products ranging from high-end design to cutting-edge technology.
"They love our lighting," says Bryan Scott, owner of Barn Light Electric. "We're the busiest booth on the block and we've been swamped all day." The team put together the booth and white washed it to resemble the Barn Light Electric showroom in Titusville, Florida. The booth is studded with examples of lighting from schoolhouse shades and rustic wall sconces to copper gooseneck lights and our latest offerings in LED fixtures.
Manufacturers are showcasing their products in six pavilions in more than 200,000 square feet of exhibit space. More than 25,000 design, lighting, architectural, engineering, and industry professionals from around the world are expected at this week's 25th anniversary show. LightFair International is co-owned by the International Association of Lighting Designers and the Illuminating Engineering Society.