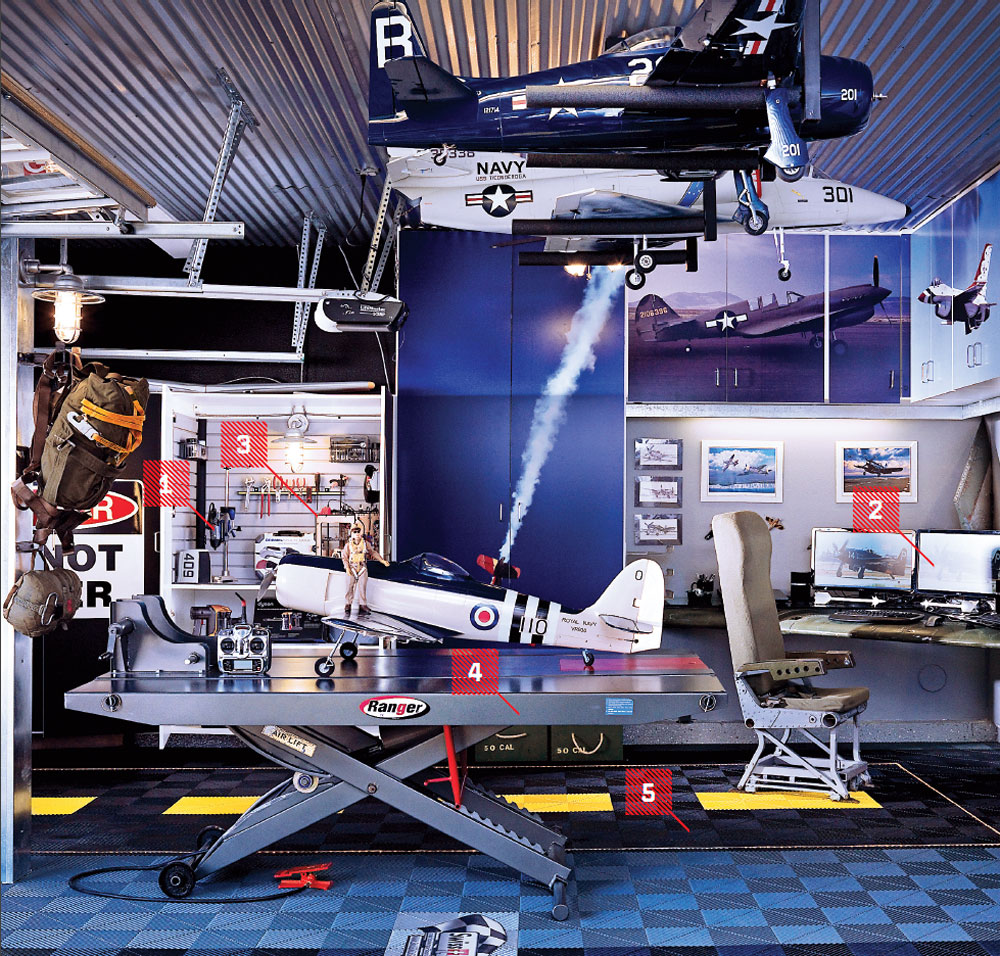 Atomic Sconce Lighting Featured In Wired Magazine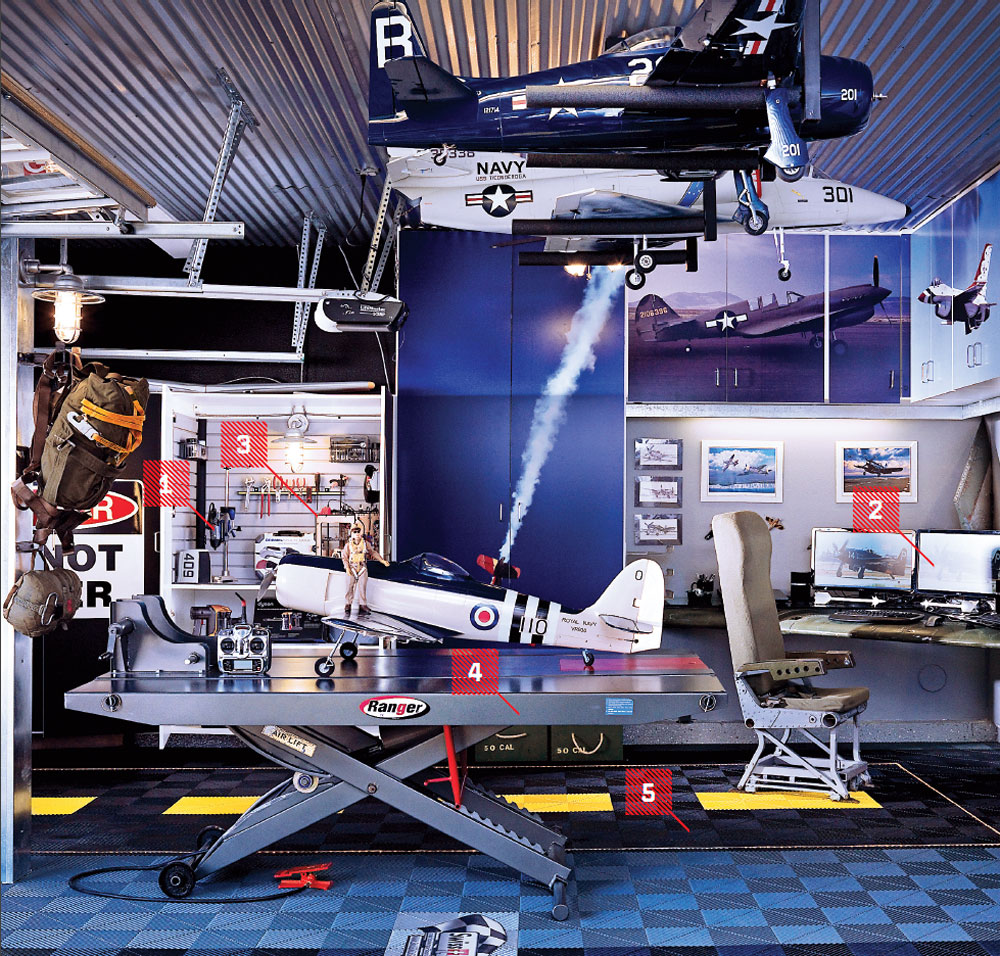 Photo courtesy of Wired Magazine
For those of us who are not familiar with the world of aviation, an airplane hangar is typically a large industrial structure that holds aircraft in storage and is often comprised of raw aluminum for its resistance to the elements and light weight. These Hangars protect aircraft from weather and serve as an enclosed space to store, repair or assemble planes. This love for all things aeronautical led to one of the most creative work spaces we have seen.

Homeowner Greg Gambina is a techno- geek who builds and flies remote control jets. With so many parts, pieces, and tools needed to feed his hobby, Greg was lacking workspace, organization, and an overall "cool" factor in his ultimate garage. Teaming up with Wired magazine and one of our favorite new tv shows, Garage Mahal, Barn Light Electric chose to light the space with none other than our very own Atomic CGU Sconces. Co- host Bill Goldberg and the design team worked together and in just a few short days, transformed Greg's boring white box, into the ultimate airplane hangar.
Some of the projects included custom cabinets filled with hi-tech gadgets, a 3-D printer, ceiling storage, custom runway flooring, and a new work station. Looking closely on the left hand side of the room, you'll notice two Atomic CGU Sconces in a Galvanized finish. Our collection of Atomic sconces and pendants are unlike any other; they have the most recognizable appearance out of any of our Barn Light Electric products, and because of that you'll find these unique fixtures fitting into almost any home's surroundings. Reminiscent of a World War II era, these classic pieces tie in perfectly with the galvanized sheet metal ceiling and nostalgic bomber replicas hanging from them. Numerous Atomic CGU sconces are hung around this one of a kind work area and are sure to provide the homeowner years of use for a one of a kind, unique hobby.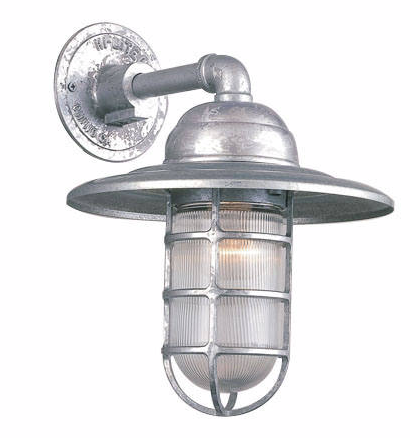 Shown above: Barn Light Electric Atomic CGU Sconce, 96-Galvanized, Ribbed Glass, Prices start at $205.00