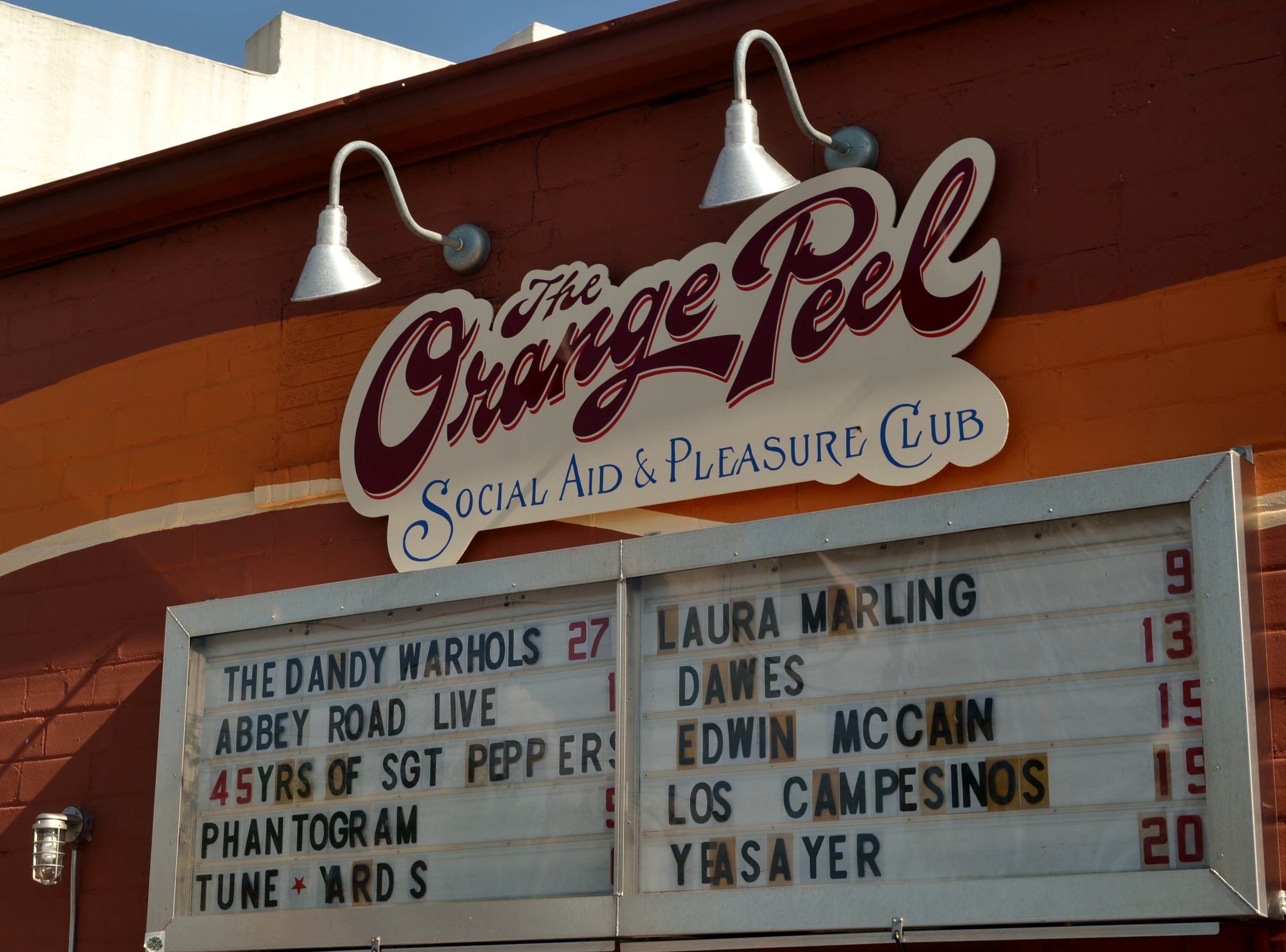 Angle Shades, Rustic Sconces Accent Hip NC Music Club
The building on the corner of Biltmore and Hilliard Avenues holds many fond memories for the people of Asheville. In the 1950s, kids spent hours skating at the roller rink there while Mom and Dad shopped the downtown department stores. Later, a variety of R&B and soul clubs took over the space, while disco and funk roared from the elevated DJ booth throughout the 70s. The nightclub's popularity eventually faded, but thanks to a downtown redevelopment project, the Orange Peel was reopened and in its first three years of operation was recognized as one of the best live music venues in the nation by USA Today and Rolling Stone Magazine.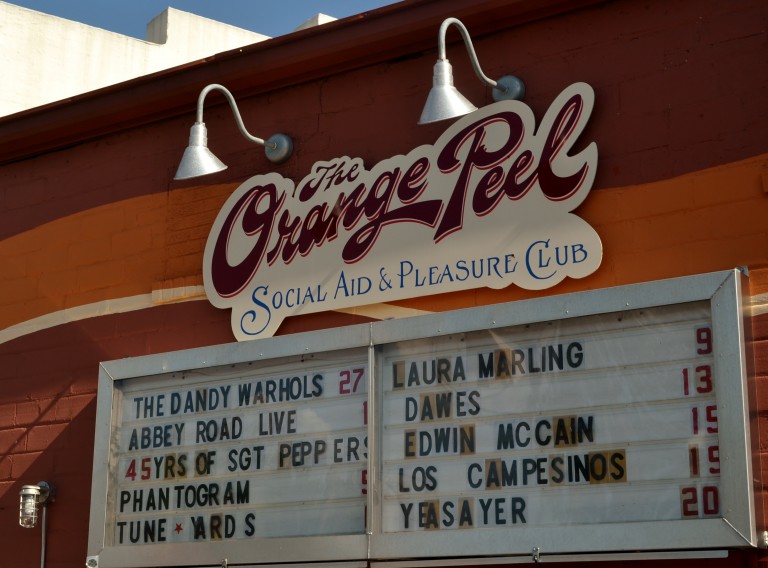 Treating the old building to a facelift, the developers chose some classic gooseneck lighting to highlight the marquee out front as well as some rustic sconces to light the entrance. These sign lights are much like our galvanized Frontier Angle Shade, a classic gooseneck light that is perfect for highlighting signs, outdoor landscaping, or awnings. Angle Shades come in a variety of finish colors. Choose a traditional black, white, or galvanized such as this or go with one of the bolder and brighter shades found in our collection of premium and aluminum finishes. Dozens of gooseneck arms are also available to give your light the perfect angle.
Just to the left of the marquee you'll notice a handsome rustic sconce also in a galvanized finish. This fixture is much like our Industrial Static Topless Sconce and is a logical choice for a high traffic area like a business entrance. The fixture sits close to the wall and is protected by the cast guard and glass yet throws plenty of light around the area. This rustic wall sconce comes in two sizes and is available in more than 30 finish colors. Frosted, ribbed, colored, and crackled glass can also give your light extra personality!