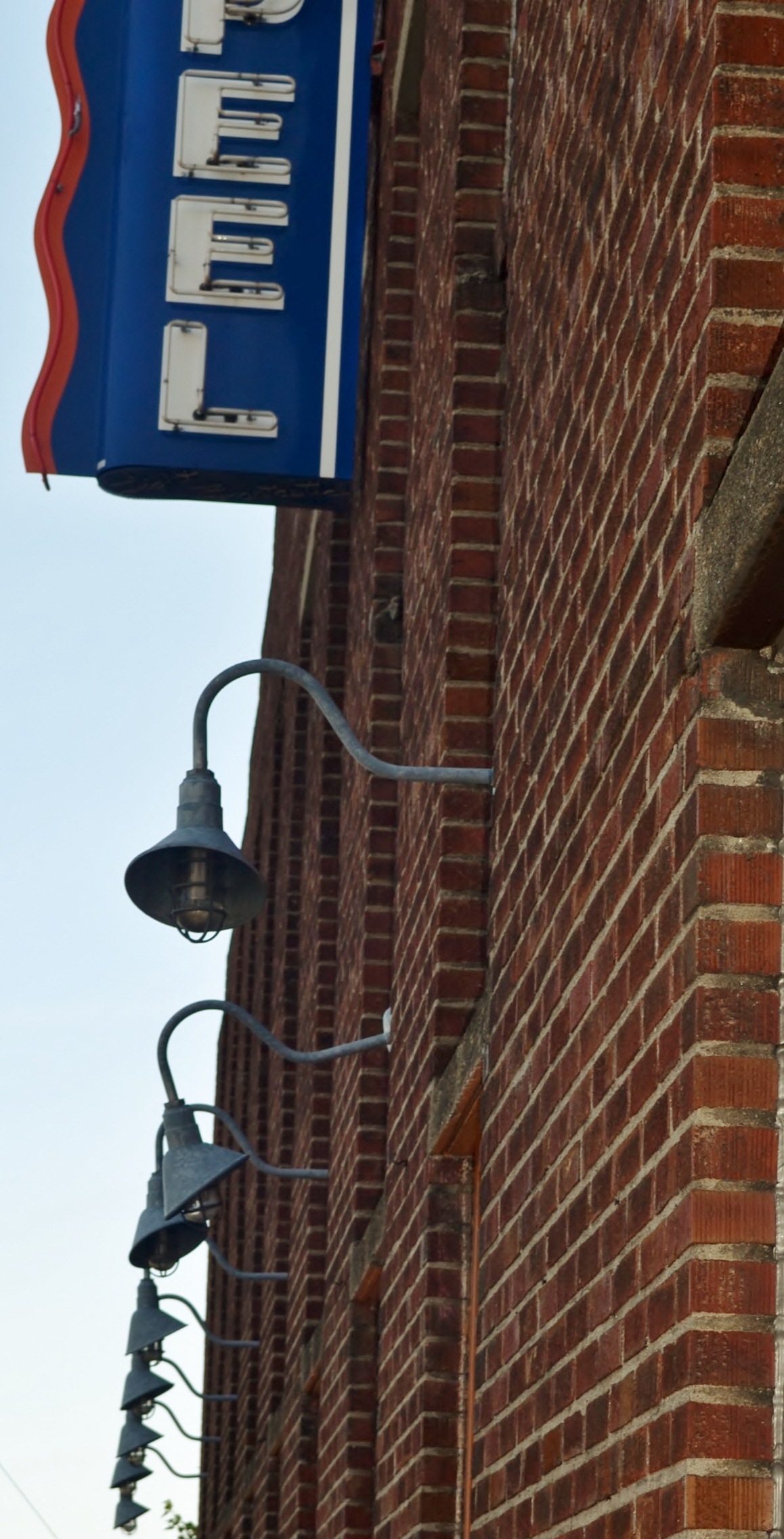 Angle Shades Encircle Music Club Adding Style and Safety
In last Monday's blog, we took a look at the outdoor signage for one of Western North Carolina's most popular music venues — The Orange Peel. Located in downtown Asheville, the building has a vibrant history ranging from a 1950s era skating rink to a music club that has featured everything from jazz and R&B to soul , disco, and funk. Although shuttered and empty for a time, the Orange Peel reopened in recent years and has been featured in several national magazines including Southern Living and Rolling Stone.

Today we venture down the sidewalk to discover Gooseneck Angle Shades studding the exterior walls of the building. Exterior lighting must perform a number of duties for a business such as providing safety during evening hours, bringing attention to signage and other features, and complementing a building's design. Your lighting can even be part of your branding scheme. If your business in located near water and you sell boating supplies, would it not make perfect sense to use nautical-style lighting on your building?
These Angle Shades do their duty by lighting up the entire block at night giving concert goers safe passage to and from the parking lot behind the building. They also play to the historical aesthetics of the building.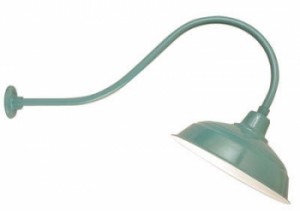 Another excellent choice for exterior lighting is the Warehouse Shade Gooseneck Sign Light. Based on the Original Warehouse Shade design, this fixture comes in three shade sizes — up to 17″ wide — to cast plenty of light onto the sidewalk or entry below. It is fully customizable with more than 40 finish colors in our line of standard, premium, aluminum, and brass finishes. Adding a cast guard and glass, like on the Orange Peel lights, gives your lighting a vintage look. And if you're in a hurry, be sure to check out the sign lights in our Discount Barn Lighting collection which most often ship in five business days or less!