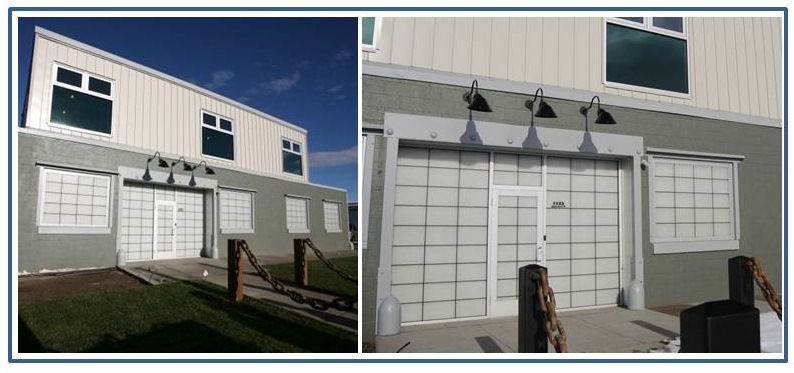 Angle Shade Gooseneck Lighting for Montana Manufacturing Plant
If you listen closely, you can hear the sound of a movement gaining steam. Whereas for many years, the price of goods reigned supreme, consumers are beginning to realize that it's often better to pay for quality and service rather than simply buy cheap and get what you pay for. Barn Light Electric certainly understands this approach and so does the Red Oxx Manufacturing company in Billings, Montana. Their success story is a classic one wherein they care deeply about old world craftsmanship, not simply churning out products. If their name sounds familiar, we first visited Red Oxx last fall in a post where we described a remodeling project in one of their facilities.

Today, we take a look on the exterior of their building which is located in a part of town that once was blighted but is experiencing a revitalization thanks in part to this growing company. The project manager chose American-made, black angle shades to light up the doorways. These lights are very similar to our Gooseneck Angle Shade Light, part of our collection of Commercial Sign Lighting.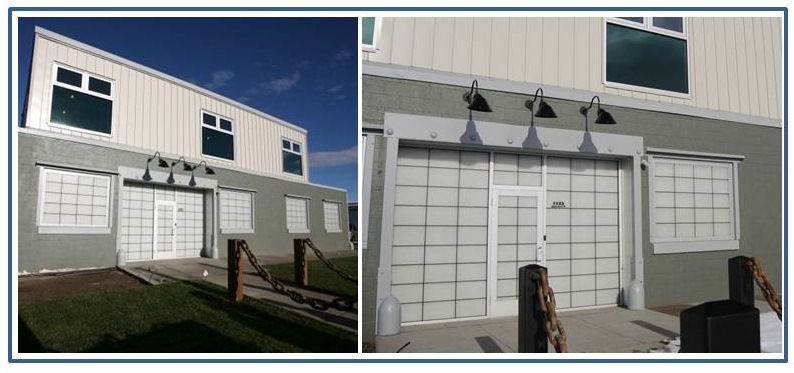 Our Gooseneck Angle Shade is a classic light crafted right here in America. It is available in four shade sizes and a rainbow of 30 different powder coat finish colors. One is sure to complement your commercial brand. A variety of gooseneck arm sizes are also available to give your new light just the right angle and projection away from the wall. These lights arewet rated for outdoor locations and can highlight awnings, signage, logos, doorways, and sidewalks with ease. Indoors, angle shade lights are often found on menu display boards, hostess stands, and to highlight artwork on the walls.
For a similar look with the added benefit of a long-lasting porcelain enamel finish, don't miss the Fire Chief Porcelain Sign Light manufactured exclusively by Barn Light Electric and available in 11 of our signature porcelain enamel colors!
Top photo courtesy of Red Oxx Manufacturing, Inc.