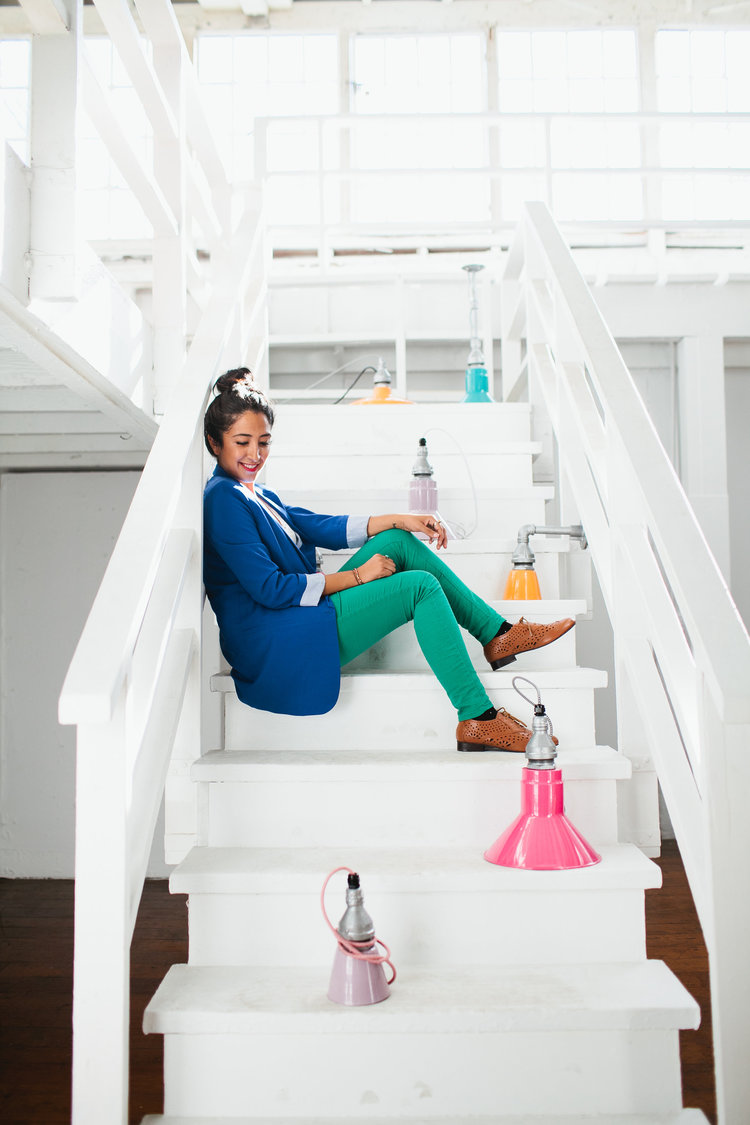 A Passion for Color & Industrial Lighting: Q&A With Veronica Valencia
In the months leading up to last week's launch of the new Veronica Valencia Collection of vivid industrial lighting, we spent a lot of time working with the L.A.-based designer on the color selections for her new grouping of lights. We thought we'd share a bit of our conversations with Veronica and give you some insight into what makes this vivacious young designer tick.

Q: What led you into a design career?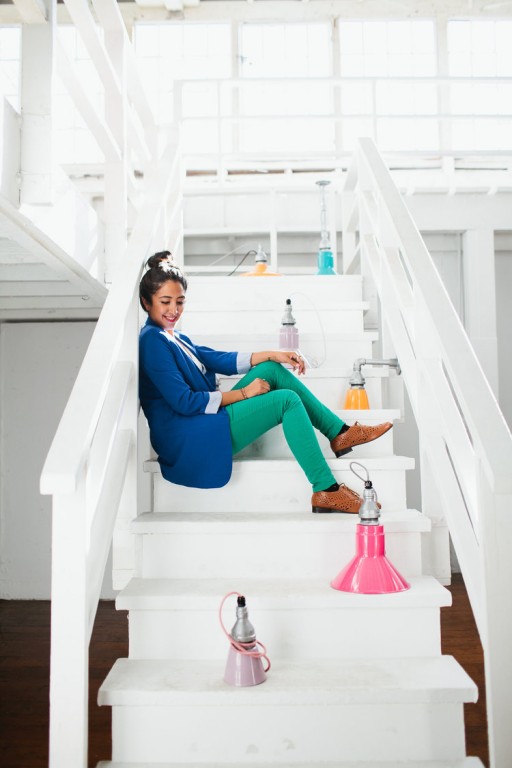 A: I was always a mini designer at heart. I would run around behind my dad, watching his every move, as he did home renovations. And Mom would let my siblings and I perform makeovers on our home. My sister and I would be sharing a room one week, then the next week, I'd be with my other sister and brother in a different room. My father would come home from work and all of the rooms would be switched! My parents let us creatively express ourselves through this outlet growing up and it stuck with me.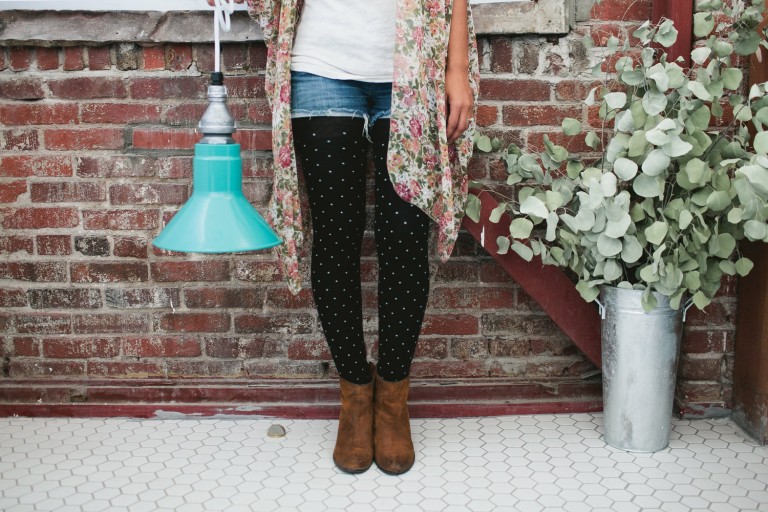 Q: And after high school?
A: It became serious when I landed an assistant job for an amazing interior designer right out of high school. She changed everything and, like my parents, let me soar creatively. But the huge game changer was entering the world of television production. That was the pivotal point in my career. I was barely 22 and my best friend, without my consent, sent my resume into ABC's Extreme Makeover: Home Edition. I received a random phone call with no clue what it was about and the next thing you know I was pitching a design presentation to Emmy Award-winning executive producers. Holy cow!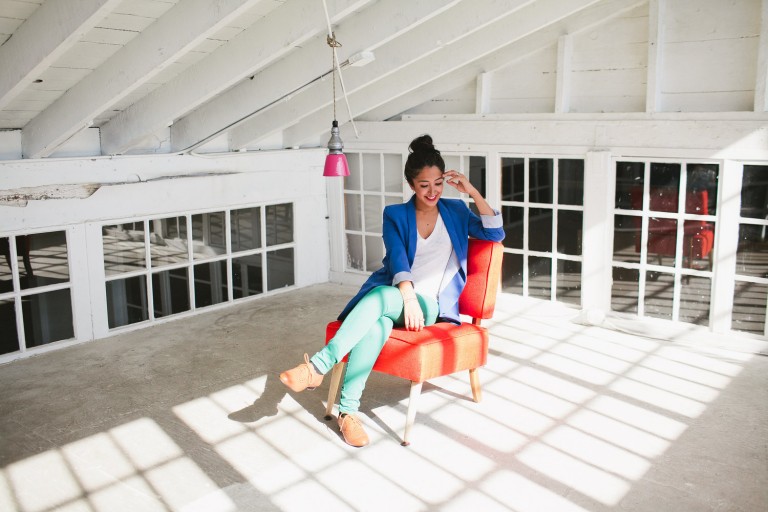 Q: What motivates you?
A: Everything motivates me! Knowing that I am leaving my creative stamp at the end of the day is enough. Whether it's designing a living room, or a home for a family in need, a floral arrangement, or a photo shoot for my blog, it's all the same. It's all so utterly rewarding.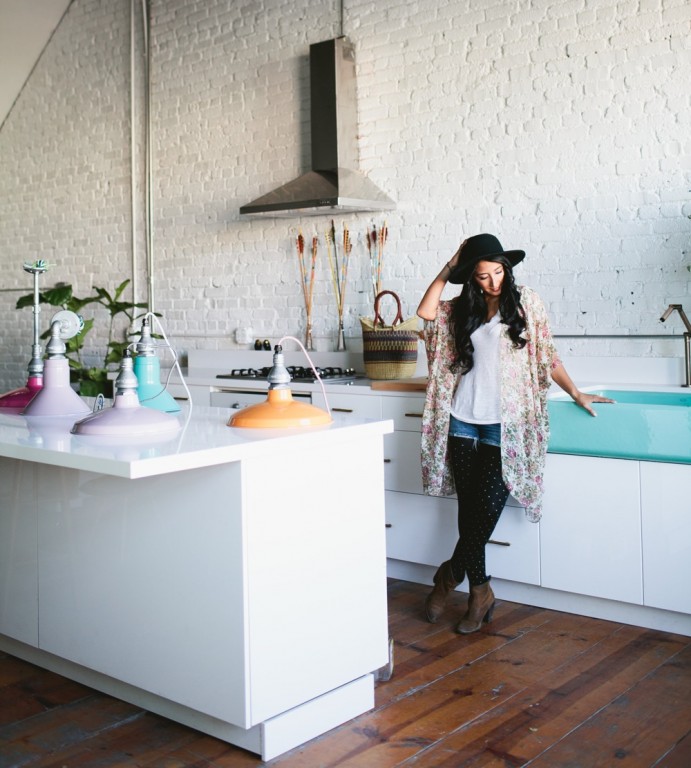 Q: What styles of lighting do you like best?
A: I am a huge fan of minimalistic lighting design. Simple, elegant, and classic are the best words to describe the perfect light fixture. If it has all of those qualities, you are good to go! The beautiful thing about this new collection is that although they radiate in color, they can be used in the most simplistic designs of a room. The day we photographed the lights in the loft, I felt like they had found a home, a place in the market. They are so stunning when used in the whitest of rooms or against the boldest of wallpapers. The pictures for our look book makes my heart skip beats. I am really proud of them.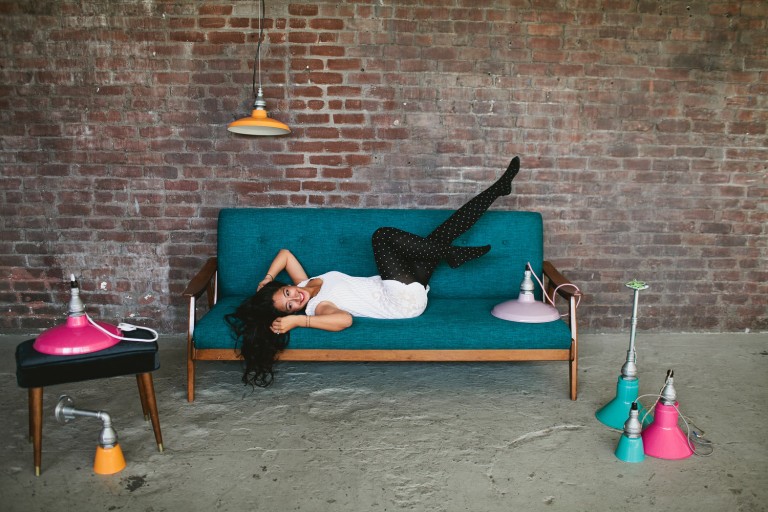 Q: Describe your first project with Barn Light Electric — the Veronica Valencia Downtown Minimalist Cord Hung Pendant.
A: There is nothing better than a naked light bulb and these pendants are the epitome of happiness in pendant form! I brought this idea to the BLE team and it was an immediate "yes!" They were so open to the whole idea and just made it happen. The pendants are so bold and adorable, I can't wait to use them on my next project. The name was inspired by my lofty living at the moment. The Arts District in downtown L.A. is such a great hidden gem, bursting at the seams with creative types and new businesses. You can see these lights popping up everywhere in commercial design and I love the fact that you can customize them for any space. Whether it's a lighting installation over a bar or a single pendant over the desk in your studio, they are just perfect!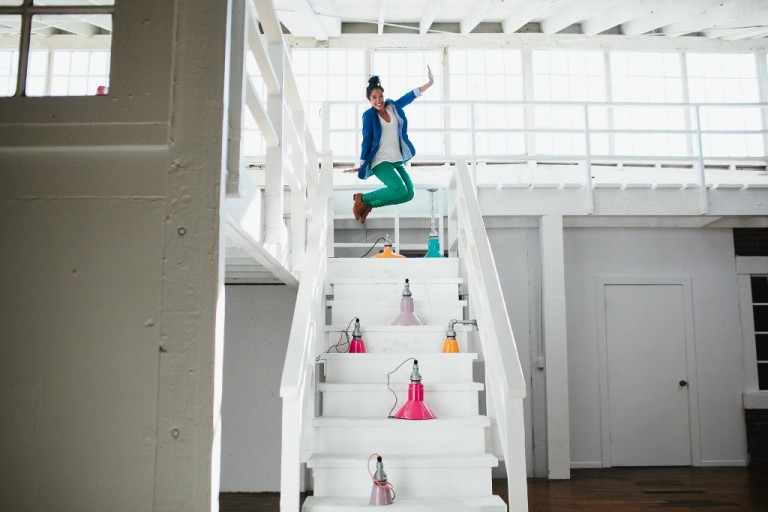 Photos courtesy of Love Ala