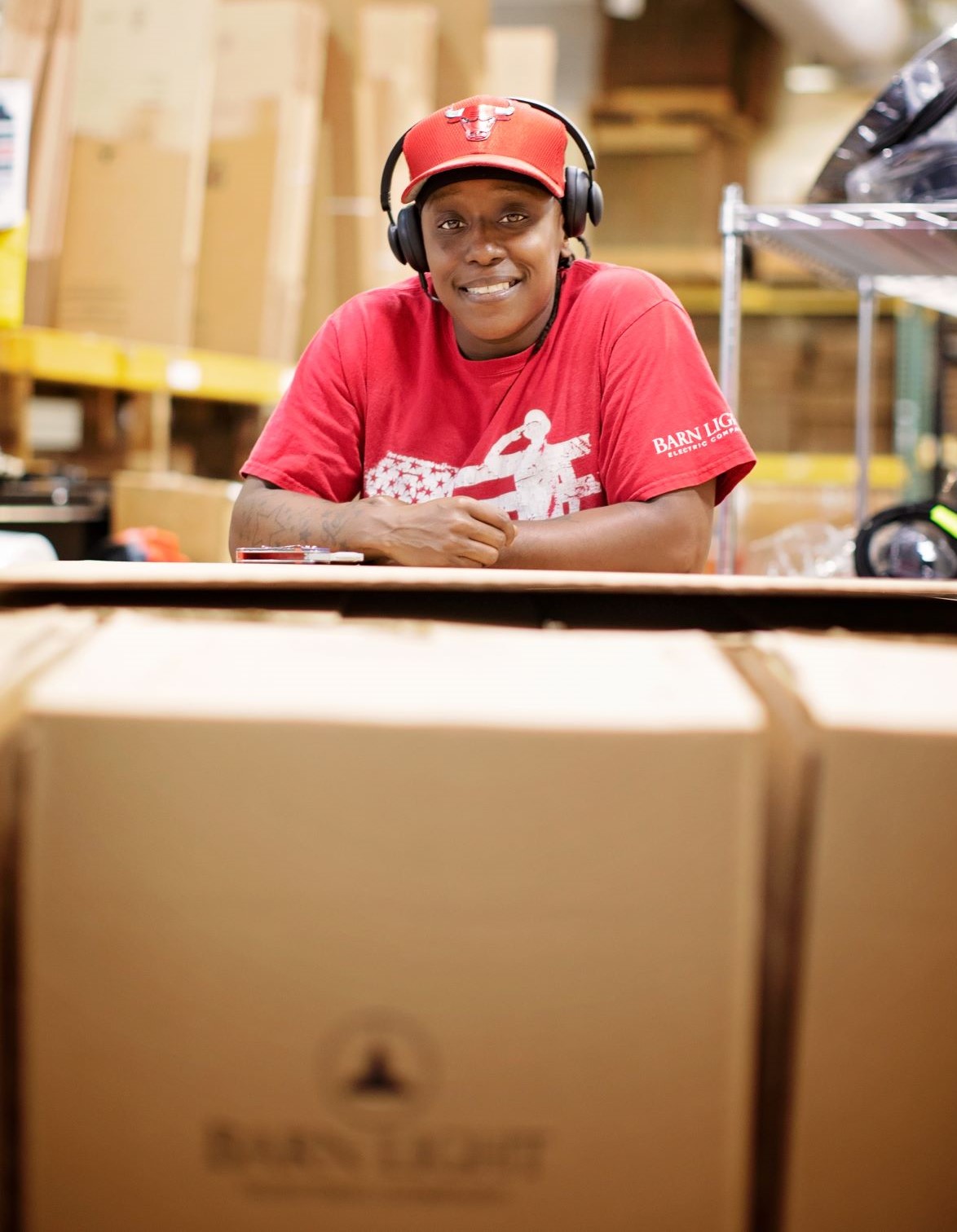 Wrap, Pack, Ship — All in a Day's Work for Barn Light's Shipping Lead
Handcrafting Barn Light Electric's American-made lights, furniture, and dinnerware involves many hands. This multi-step process starts in our machine shop where sheets of metal are cut to size then hand spun on lathes to form light shades, plates, cups, and bowls. Gooseneck arms are bent into shape and various parts are welded together.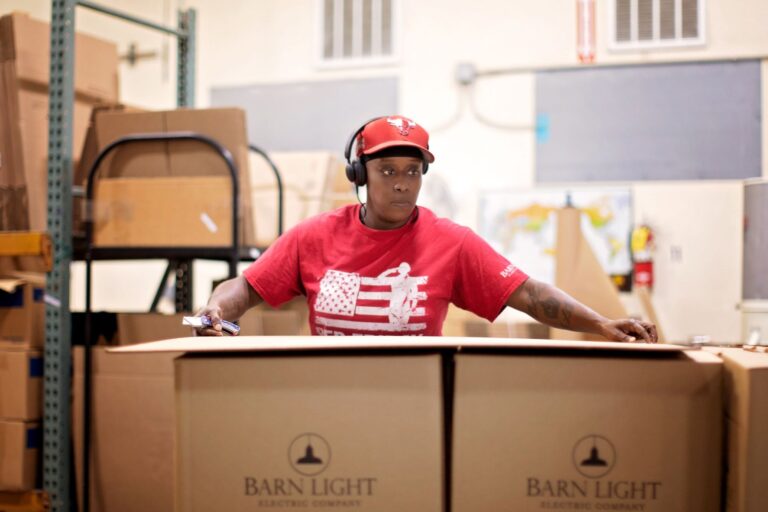 Other artisans prep the raw parts and apply powder coat and porcelain enamel to achieve the desired finish color. In the end, our assembly experts pull all the pieces together. Once the products pass our quality inspection, they move to the shipping department where Chiquita, Barn Light Electric's shipping lead, oversees the process of packaging and shipping each piece to its destination.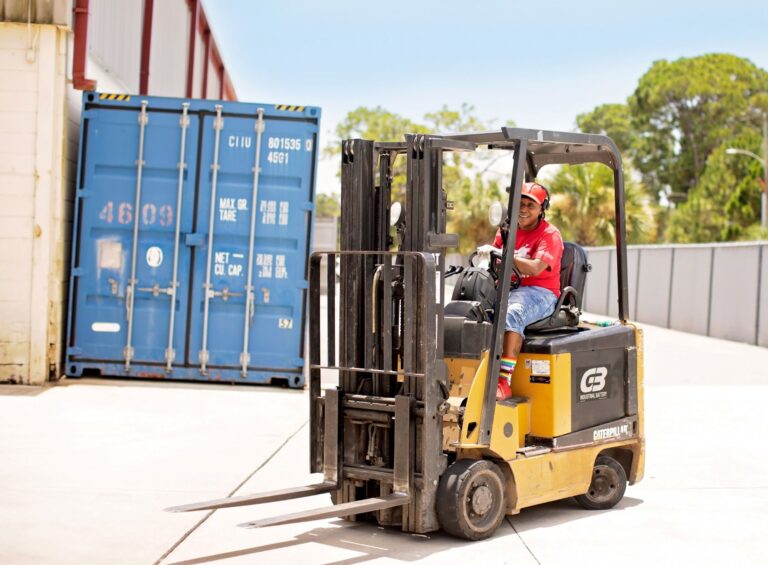 "I've been in shipping for more than three years and serving as the lead for almost nine months," Chiquita says. "A typical day for me involves packing and shipping orders, loading and unloading materials with the forklift, and providing shipping quotes to our Customer Care team." Chiquita and her five team members stay busy with an average of 130 boxes being carefully wrapped and shipped each day.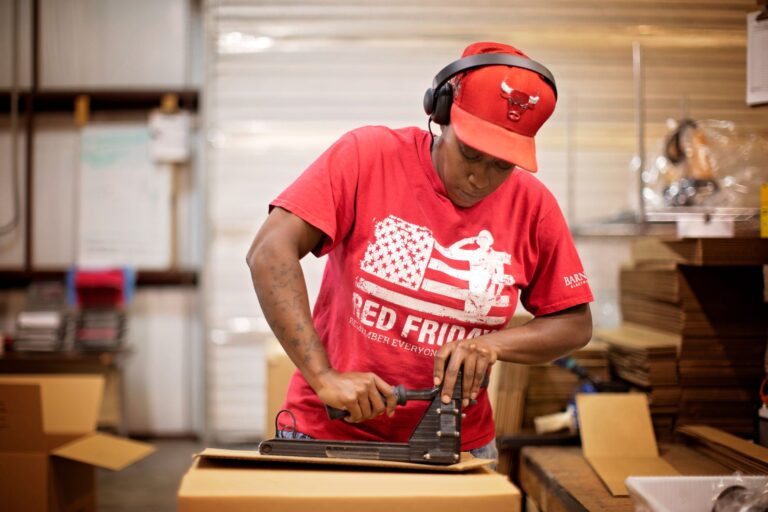 "I enjoy the the people I work with and the fast-paced environment of the shipping department," she explains. "I also like how easy-going and understanding the plant supervisors are."
Richie serves as Chiquita's supervisor and notes that she is a dedicated employee.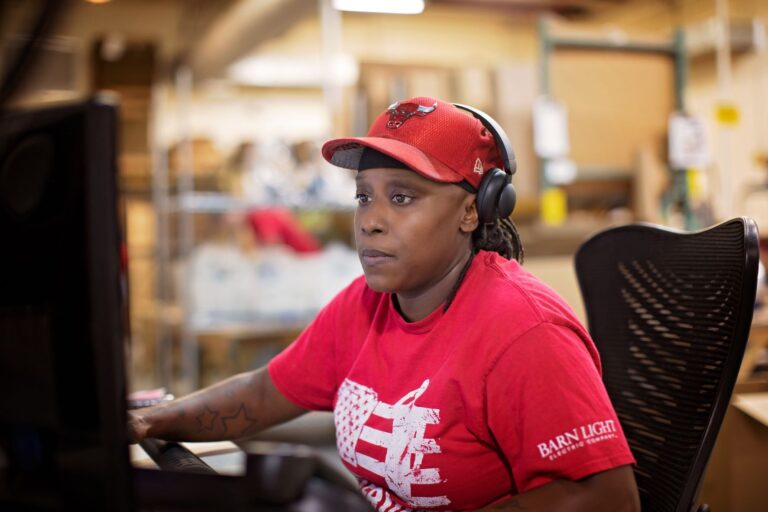 "Chiquita handles the department's activities without a lot of help from me," he notes. "If she does need help, she communicates well to get problems solved and the job done."
Dealing with outside freight companies to handle shipments requires a healthy dose of patience, but it's all part of the day's work. In her spare time, Chiquita, a Lakeland, Florida native, likes to travel and have game and card nights.
"I also like to play music — I'm a drummer," she says, "and simply enjoy life!"